Apple's Spring Event: what to expect
Peter, 20 April 2021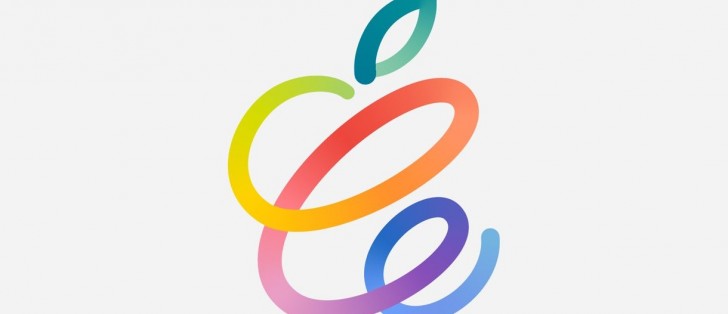 Spring is here and the Apples are ripe – we expect to see new iPads, Macs and accessories be unveiled at the virtual stage from Cupertino. All kinds of new gadgets except for new iPhones, of course, those are coming later this year.
The iPads are interesting because they are expected to introduce a new type of display, mini-LED, which will later spread its way to other products (like MacBooks). They will also bring a new chip, a mobile version of the M1 (or at least something very similar to it).
As for the Macs themselves, the latest scuttlebutt claims that Apple will launch a new iMac, but the larger MacBook Pros may have to wait until June. These too may have a new chip at their core, with higher CPU and GPU core counts.
Maybe. The team at Cupertino has not officially confirmed anything yet. However, we have compiled the predictions and leaks we've seen so far and given them a plausibility rating. The event starts at 17:00 UTC and we'll provide a streaming link for those of you that want to follow it live.
iPad Pro 12.9 and 11: yes, but fate of mini-LED uncertain
The new iPad Pro 12.9 is expected to have a mini-LED screen. Originally, the iPad Pro 11 was also supposed to feature the new display tech, but panel shortages may have wrecked havoc on Apple's plans – the 12.9" model could ship later (and in limited quantities), the 11" one may stick to regular LCD.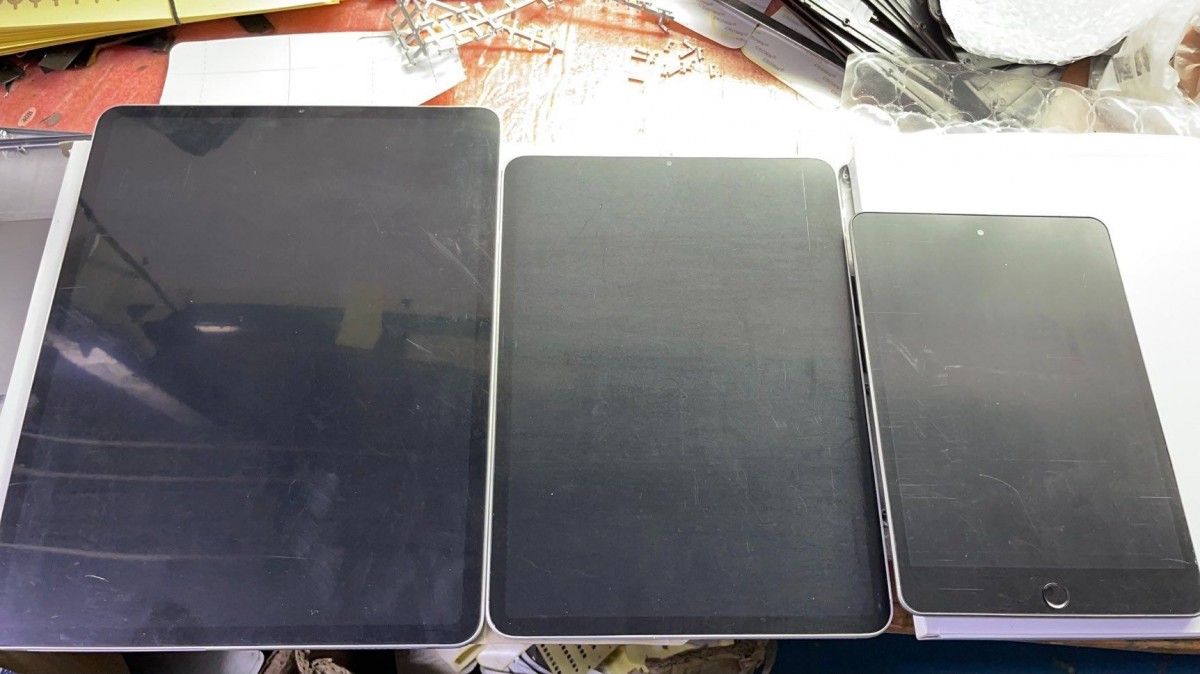 Image source: Sonny Dickson
What's the difference between LCD and mini-LED? The backlight. You may have heard about dimming zones on TVs, which can dim small sections of the screen and achieve better dark levels. mini-LED is a new type of backlight that significantly increases the number of said dimming zones, allowing for better contrast and overall image quality improvements. There is still a liquid crystal layer, though, so it's an LCD. Don't confuse this with the similarly-named micro-LED, which will offer individual pixel dimming like an OLED.
Anyway, we've heard that Apple will introduce the Pencil 3 alongside the new tablets. We've heard that the tip can be used as a color picker and that the exterior will be redesigned.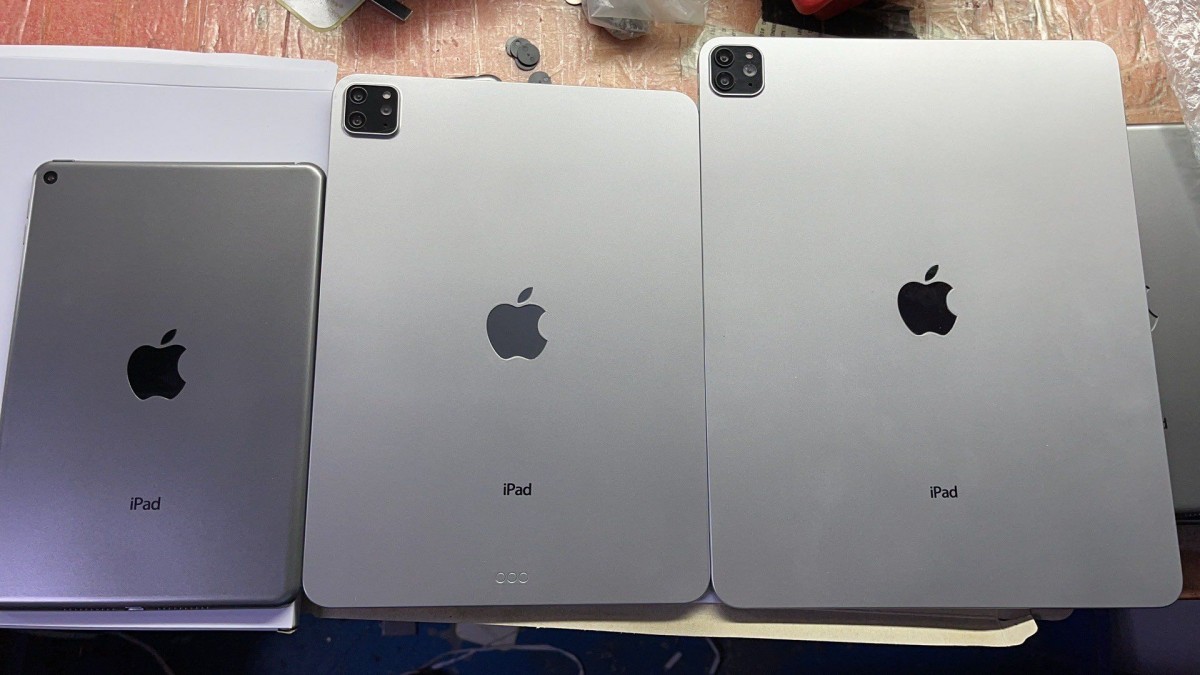 Image source: Sonny Dickson
The new tablets will bring an upgraded chipset, tentatively named Apple A14X. The hardware will be similar to the M1, which has already proven it can run fanless inside the MacBook Air.
Apple switched its iPad Pro line away from Lightning in favor of USB-C. This new generation is rumored to make another switch – to Thunderbolt 4 connectivity. That will still use the USB-C port, but it is much more capable than USB 3.2. It's faster, can (in theory) drive multiple external monitors and even connect to external PCIe devices.






Apple iPad Pro 12.9 (2021), CAD-based renders
Last year's iPad Pros use Face ID, however, recent CAD-based renders suggested that Apple may revert back to Touch ID with a side-mounted reader similar to the iPad Air (2020). Some rumors claim that the iPhone 13 generation will also have fingerprint readers (under display ones), though they are expected to keep Face ID as well (with a smaller module and notch).
iPad mini: possibly delayed
It has been a couple of years since the last iPad mini refresh and that 2019 looks rather outdated with its thick bezels. If rumors are to be believed, the new iPad mini 6 will have much slimmer bezels, which will accommodate a larger display.
How that will be achieved is quite interesting or should we say hard to believe. In January we saw renders of the iPad mini with a punch hole selfie camera and a Home button/fingerprint reader embedded into the display (not below it, in it). We think we would like a side-mounted reader better.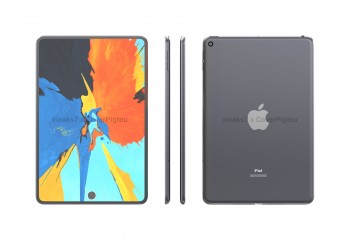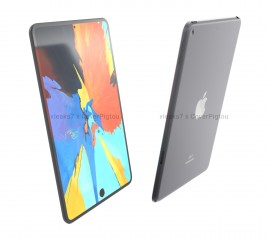 Apple iPad mini 6 (unofficial renders)
One report from February claimed that Apple may kill the iPad mini line and replace it with a large iPhone, one with a 7.3 or 7.6 inch screen. That sounds even less plausible as Apple seems to be the only company that has found success with tablets.
Anyway, Korean publication Naver reported that the new iPad mini launch has been pushed back to the second half of this year.
AirPods 3: maybe
The AirPods Max are the most exciting thing to come from Apple's headphone division recently, but leaked info suggests that the company has not forgotten about its more affordable offerings.
The AirPods 3 are expected to adopt an AirPods Pro-like design and adopt the Spatial Audio feature, though without Active Noise Cancellation, which will remain the domain of the Pro buds. The new AirPods are expected to cost $150, about the same as the second generation.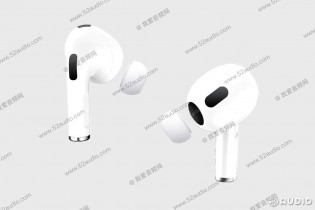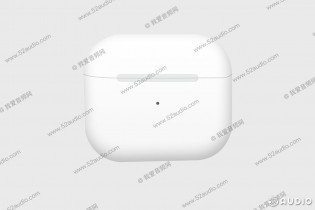 Rumored AirPods 3, image source: 52audio.com
However, a recent report from Ming-Chi Kuo says that the AirPods 3 won't come out until the third quarter (i.e. July-September) while earlier info suggested a March launch. There should be new AirPods Pro coming soon as well, though we haven't heard much about them.
AirTags: ???
Stop us if you've heard this before – Apple could unveil its AirTags trackers today. These have been around the corner for months now and somehow always get delayed. We think the Tags will be available in two sizes and we've already seen some key rings and other accessories for the Tags.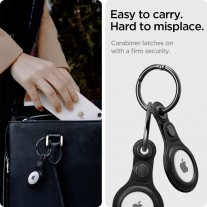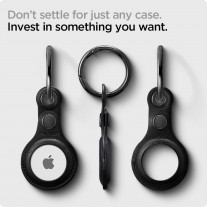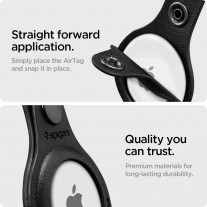 Spigen keyring for the Apple AirTag
iPhone cases, Apple Watch straps: almost certain
Apple loves releasing new colors of iPhone cases and Apple Watch straps to match new new season. Last year there was a spring batch in March and a summer one in June. So, we're pretty certain that we'll see a new batch and here's a sneak preview:
2021 Spring Colors. pic.twitter.com/EOaZ2P0SAI

— Tommy Boi (@Tommyboiiiiii) April 11, 2021
iMac and iMac Pro: possibly
Apple discontinued the iMac Pro in March, the Intel-powered version at least. The company is expected to transition all of its Mac products to its own silicon at some point, including the iMacs. But is now the time?
iMac 2021 Concept All Colors - based on leaks by @Jon_prosser pic.twitter.com/wzLUajeFgU

— Ian Zelbo (@RendersbyIan) February 26, 2021
Yes, it is, several leaksters claim. These will allegedly adopt an iPad-inspired design with new colors and will come with larger 23-24 inch displays.
MacBook 14 and 16": probably not
We've heard a lot more about MacBook Pros with 14" and 16" displays. Probably not mini-LED displays, but still exciting considering that right now there are only 13" options if you want the new M1 chipset.
Leaks have revealed curious things about the 14" and 16" Pros. For example, that they will bring back the MagSafe connector or at least something called MagSafe. You may have noticed that Apple co-opted the name for its new magnetically-attached wireless charging system for the iPhones. The original MagSafe used magnets too, of course (hence the name), but wireless it was not.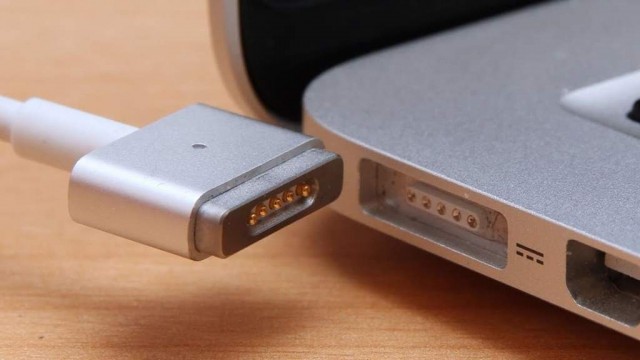 MagSafe 2 connector and port (credit: Snapnator)
Also, try this on for size – the new models are said to drop the controversial Touch Bar. And they will have an HDMI port and an SD reader in addition to the USB-C ports. The 13-inch "Pro" model lacks such basic features that actual professionals have use for, so this will be a welcome change.
The thing is, though, WWDC will premiere in June and it will bring new iOS and macOS versions. That is a much better venue for new Macs, so we may not see any today.
MacBook Pro 14'' Concept pic.twitter.com/srFAm7anzb

— Ian Zelbo (@RendersbyIan) April 6, 2021
By the way, Apple has only one computer-class chipset right now, the M1, and a very similar chip is expected to make its way to the new iPad Pros. For its computers Apple is reportedly working on bigger chips with 12 to 20 CPU cores and beefier GPUs as well. But again, chances are that we won't hear anything official about that until June.
Miscellaneous
Apple may launch a Podcasts+ subscription service, either as a separate thing or as part of the Apple One subscription bundle. Like TV+ this will feature premium content (current Apple original podcasts are available for free). Premium podcasts are a new battleground for streaming services, e.g. rival Spotify has big names like Joe Rogan and Michelle Obama.
Apple TV, the set top box rather than the service, hasn't seen any upgrades in over three years. There's a chance we may see a new model today – last year Bloomberg reported that an "ultra-powerful" model is coming in 2021, which will be able to handle more advanced games from Apple Arcade (perhaps using the A12X chipset, up from the A10X of the current model). Also, it will have double the storage (128 GB) to have more room for such games.
Related
Windows is just loads of c**p. Slow system just ideal for gaming that's all. Microsoft Edge is wiped clean by Safari. Try harder!
they both have their perks, i like to think as both being neck and neck. Apple is not in the wrong for focusing MacOS in the Apple Ecosystem.
Mac Quack gimmick can't compete with Windows
Popular articles
Popular devices