Archos unleashes more than half a dozen smartphones at IFA 2017
Yordan, 30 August 2017
Archos is a French brand with announcements that often go under the radar. The company is at IFA 2017 in Berlin, and we can't miss the massive amount of new devices that the manufacturer is introducing.
Archos is unveiling its incredibly cheap smartphone series Access along with just a bit more expensive Archos Core 50. The rugged Sense series welcomes a new smartphone and a new tablet while the star of the show is the Archos Diamond Alpha+ and its 10.1" slate sibling the Archos Diamond Tab.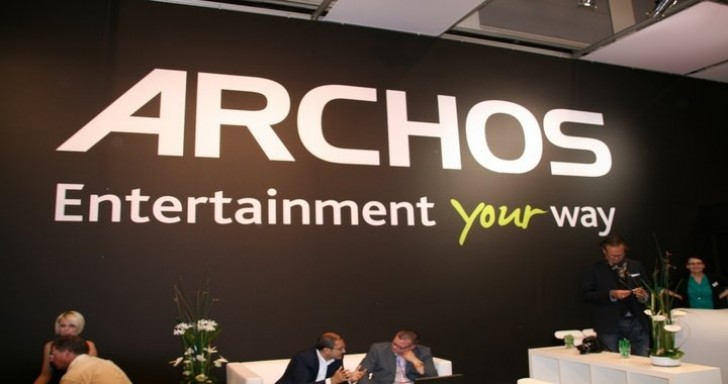 Archos Access and Archos Core
The Archos Access is offered in four different sizes with either 4", 4.5", 5" or 5.5" FWVGA screen. The processor comes with quad-core CPU and is coupled with 1 GB RAM and 8 GB storage. The pure simplicity brings a low price of €49.99 that goes as high as €79.99 for the 5.5" Access.
Archos Core 50 has 5" IPS HD display and quad-core CPU underneath. There are two versions of this phone as well - one with 2 GB RAM and 13 MP back/5 MP primary cameras and a cheaper for less than €100 that comes with only 1 GB RAM, 8 MP main snapper, and 2 MP front selfie cam.
Since these devices are manufactured for basic users, they at least come with a colorful unibody. The Archos Access comes in black, blue or yellow, while the Archos Core 50 is dressed in either black, gray or red.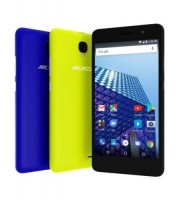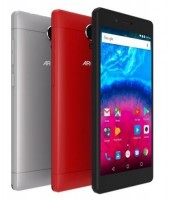 Archos Access • Archos Core 50
Archos Sense
The Archos Sense 47X comes as a water-, dust- and bump-resistant device that goes for € 129.99. For that price, you can get a 4.7" IPS HD screen, 1 GB RAM and 3,000 mAh battery. And all the durability, of course.
The Archos Sense 101X also flies the affordable flag with a just €199.99 price tag. It has 10.1" screen and 2 GB RAM. The storage is 32 GB, but it is expandable with a microSD card. The battery capacity is 6,000 mAh, and according to Archos, it should withstand "bad weather conditions".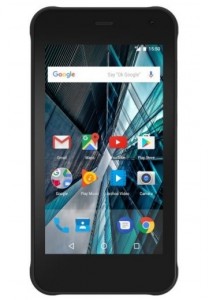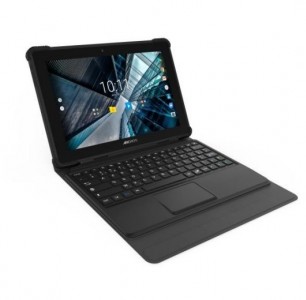 Archos Sense 47X • Archos Sense 101X
Archos Diamond
Archos may showcase plenty of affordable devices, but they also have an update to the flagship Diamond Alpha. Coming with the name Diamond Alpha+, the smartphone has 5.2" Full HD screen. The chipset is Snapdragon 653 (a slight update from the 652 that runs the Diamond Alpha), and there are 6 gigs of RAM inside.
Priced at €399, the phone surely looks and feels high-end, but this is not a new device. Archos basically rebranded the ZTE nubia Z17 mini that appeared earlier this year.
The Archos Diamond Tab is a 10.1" tablet with impressive specs and a tempting price. There is six-core CPU coupled with Mali-T860 GPU on the Rockchip 3399 chipset. The memory combo is 4 GB RAM + 64 GB storage. This setup is built around the QHD+ display with 2560 x 1600 resolution for all the movie lovers. The battery of the tablet is 6,600 mAh. Buying this device would set you back just $299.99.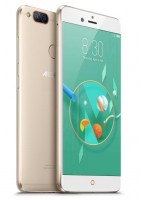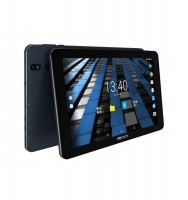 Archos Diamond Alpha+ • Archos Diamond Tab
All devices are available in Europe from October 2017.
Related
Well, yes do consider Taiwan part of China, Kuomintang leaded by "Generalissimo" Chiang Kai-shek lost the civil war and retreated to the island hoping that USA and other European colonial empires joined them on the "liberation" of mainland, things di...
I was about to say the same...thank you. You can add that Smart or Toyota Yaris are built in France...;-) About Huawei's engine...it depend if you consider Taiwan as a part of China... Kirin are designed by Huawei (with several licences from...
Well, by German cars you mean BMW X models shipped from Shanghai? Or by Mercedes and Smart with Dacia engines, that are based on old Renault engines cast in Turkey and assembled in Romania? Thank God you never heard about Range Rover's or Jaguar's......
Popular articles
Popular devices