ARM announces its next-gen ARMv9 architecture: focus on security, AI and vector processing
Peter, 31 March 2021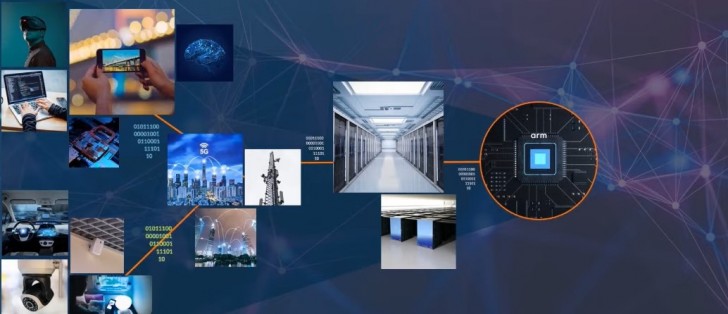 The ARMv8 architecture was announced in 2011, a full decade ago. It was a massive change as it moved from 32-bit to 64-bit. Over the last 5 years there have been more than 100 billion ARMv8 devices.
The company is now looking at the future – ARMv9 will be the architecture that will be at the heart of the next 300 billion ARM chips.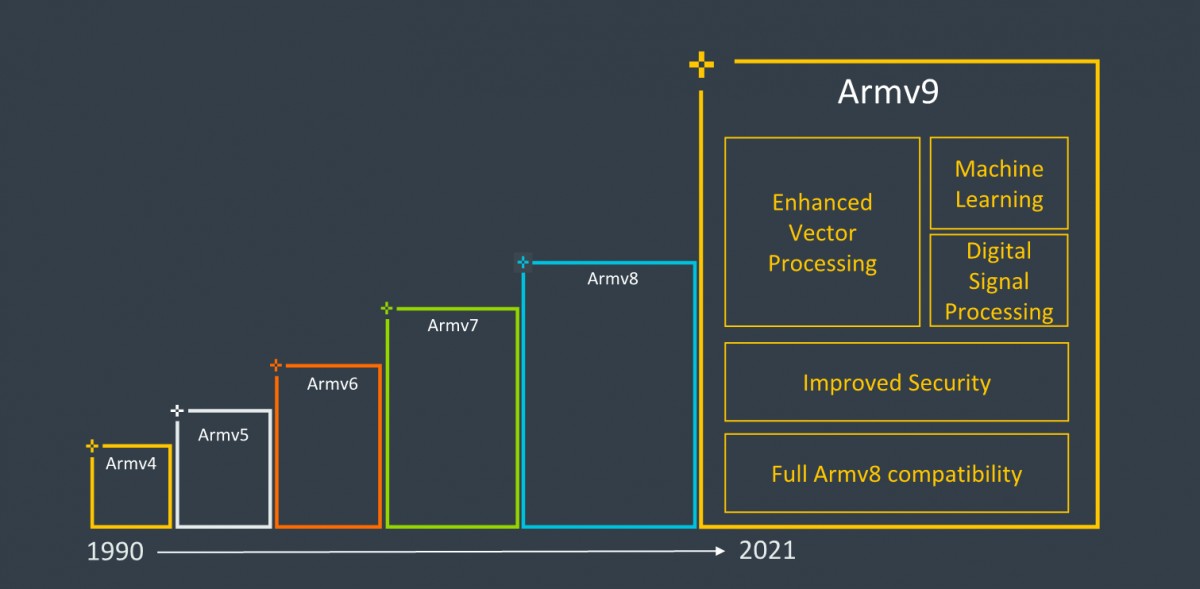 The focus now is on security, vector processing and machine learning. Version 9 introduces the Confidential Compute Architecture, CCA. It is a hardware-based secure environment that protects to code and data from even privileged software.
To keep important data safe, Realms will be dynamically created by apps – a secure execution environment for any app that needs it, so secure that even the OS can't touch it. This should keep data and code safe, even if the OS is out of date and has a security vulnerability.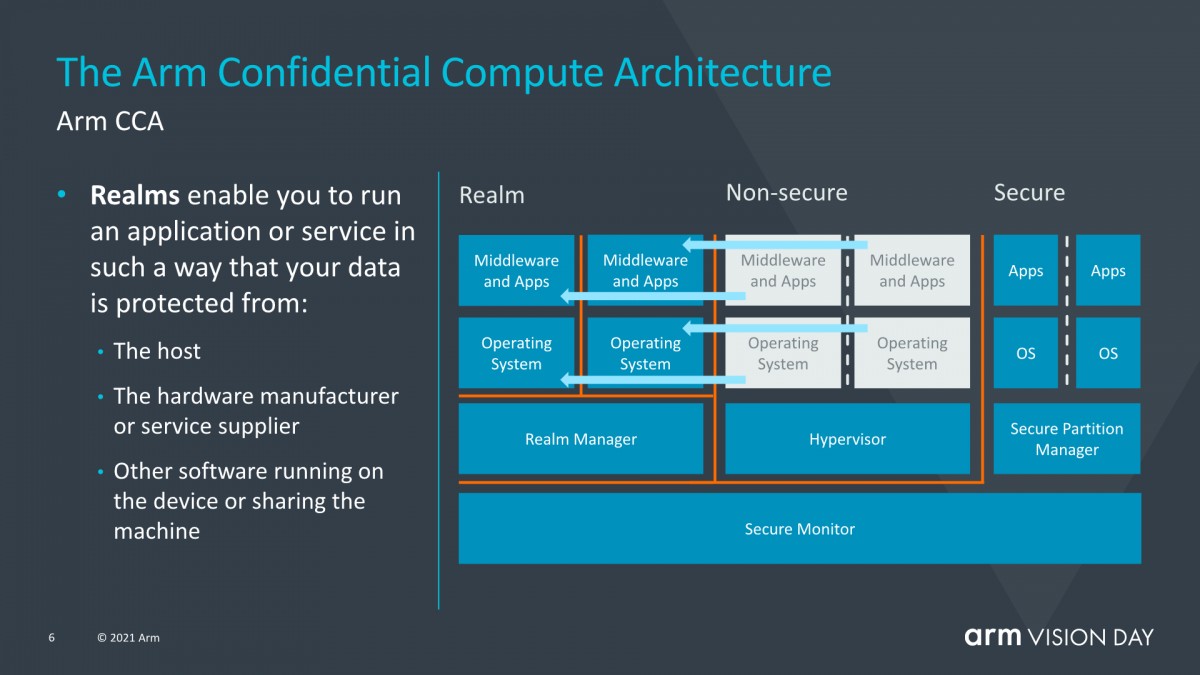 ARM and Fujitsu created Scalable Vector Extension (SVE), Fujitsu needed it for its Fugaku supercomputer. ARMv9 introduces SVE2, which will be spread across the CPU, GPU and NPU. Matrix multiplication in particular will see a major boost, which is key operation in machine learning. SVE2 will be able to handle vectors ranging from 128 bits to 2,048 bits.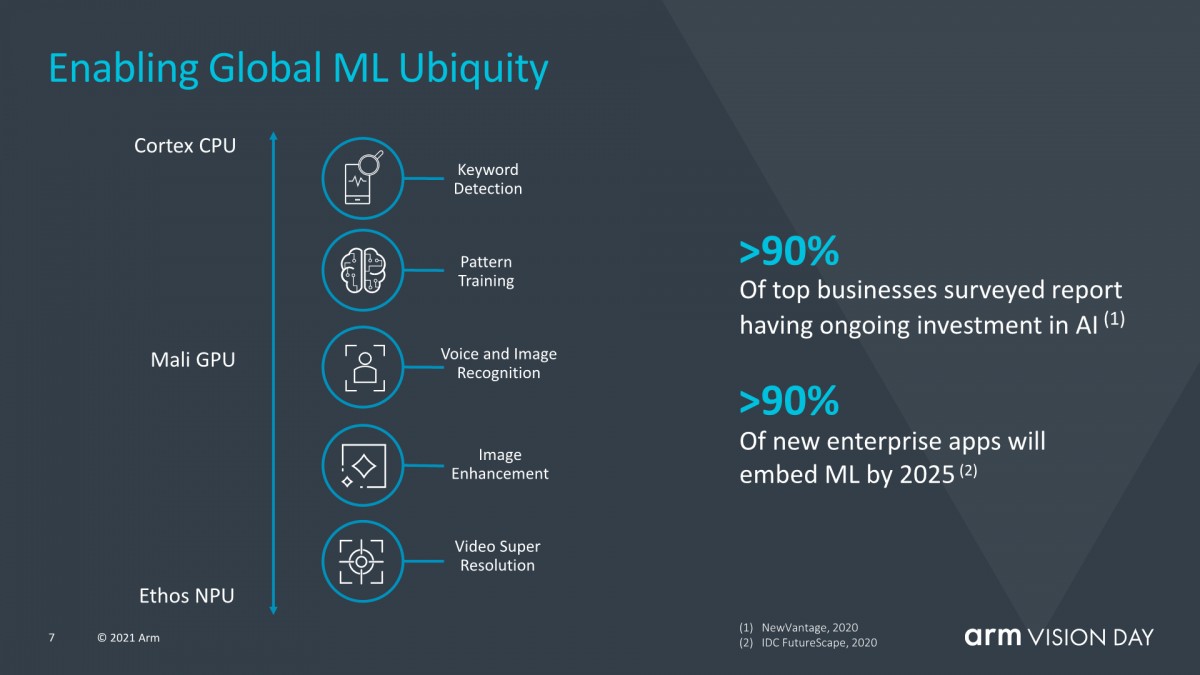 The first two generations of ARMv9 CPU cores are already being designed. By the second generation, performance is expected to increase by 30% over the current Cortex designs. The two generations of cores in question are Matterhorn and Makalu.
Makalu will be the first Cortex-A core to drop support for 32-bit software. Google Play Store hasn't accepted new 32-bit only apps for a couple of years now and starting on August 1 2021 the Store will stop serving 32-bit only apps on 64-bit devices altogether.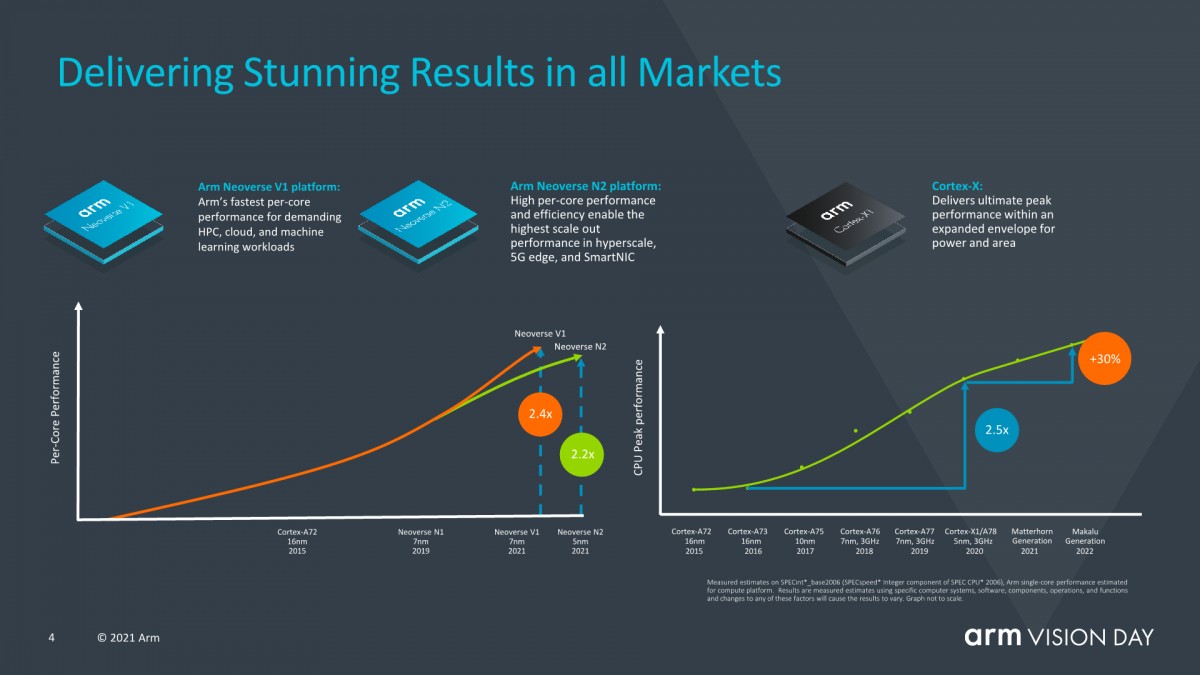 ARM touched on future plans for its Mali GPUs, saying that it is working on Ray Tracing, variable rate shading and other advanced rendering techniques.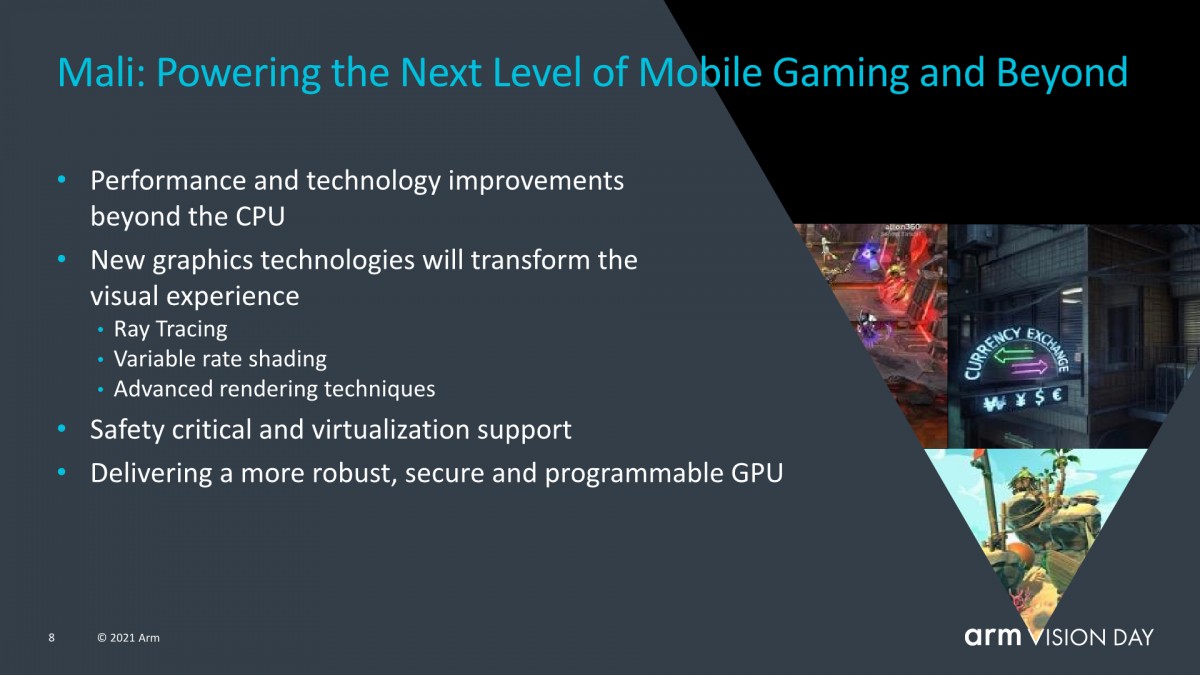 You can follow the Source link to read quotes from ARM's major partners: Google, Fujitsu, Qualcomm, Samsung, MediaTek, TSMC, Nvidia and many others.
Sparking the World's Potential. pic.twitter.com/wg8jCS31k0

— Arm (@Arm) March 29, 2021
Related
Anonymous
01 Dec 2021
J8U
iPhones' SoCs are also ARM-based, which means they also eventually will move to ARMv9.
So to understand better. Basically phones with ARMV9 will be just as secured and safe like iphone ? Where it makes it hard to hack and so on.
So should have said that prior to Japan buying them as Softbank isn't a leader in tech, at least nowhere as such as the likes of Nvidia.
Popular articles
Popular devices
Electric Vehicles