ARM executive: 64-bit phones coming by Christmas
24 April, 2014
Tom Lantzsch, ARM's executive vice president of corporate strategy spoke to CNET and shared that the company has had a noticeable increase in interest for 64-bit mobile processors. More specifically, the 64-bit Cortex-A53 has received a lot of attention from device makers.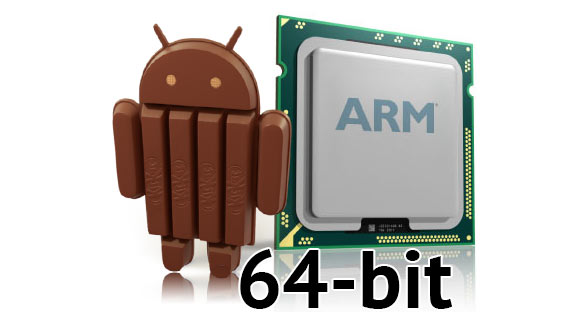 The interest was so high in fact, that it came as a surprise to ARM's executives in the chip design department. The leaders of the companydidn't believe a 64-bit ARM processor would be needed outside corporate server environments in the first stages of rollout.
"We've been surprised at the pace that 64-bit is now becoming mobile centric. Qualcomm, MediaTek, and Marvell are examples of public 64-bit disclosures. Even existing 32-bit code will run more efficiently on [ARM's 64-bit] v8-A architecture than on native 32-bit ARM architecture" he added.
Lantzsch believes ARM and its partners will be ready to launch 64-bit CPUs by Christmas, although that's as specific as he got. He notes that when 64-bit software gets released, products could change for the better.
Ever since Apple announced its 64-bit Apple A7 chip, device manufacturers and chip makers are in a rush to push 64-bit processors of their own as a response. A while ago, it was confirmed that a 64-bit Exynos CPU is in the works, but that's yet to be become official, too.
Related
his Magesty Google standartise all devicec on the globe. 64 bit binary instructions twice more capable than 32. I few year from now maiby 128 bits can be real...
Anonymous
29 Apr 2014
TrB
intel android 64bit
ani_iceman
25 Apr 2014
tUY
Just one thing that I need to know. What on earth would you do in your fone that you would need a 64bit processor for. Tell me isnt the x86 architecture qualcomm Soc's enough for this. I mean quad core 2.3 or latest 2.5 Ghz is well enough for any gam...
Popular articles
Popular devices
Electric Vehicles