ARM unveils Cortex-A76 and Mali-G76 - higher performance, better power efficiency
Peter, 01 June 2018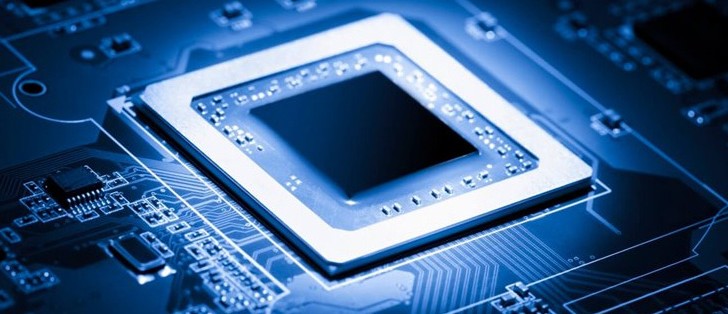 Each year new flagships come out with new chipsets, which in turn require new cores. To that end, ARM unveiled a new big core – the Cortex-A76. And there's a new GPU too, the Mali-G76, along with a new video processor for the 8K future.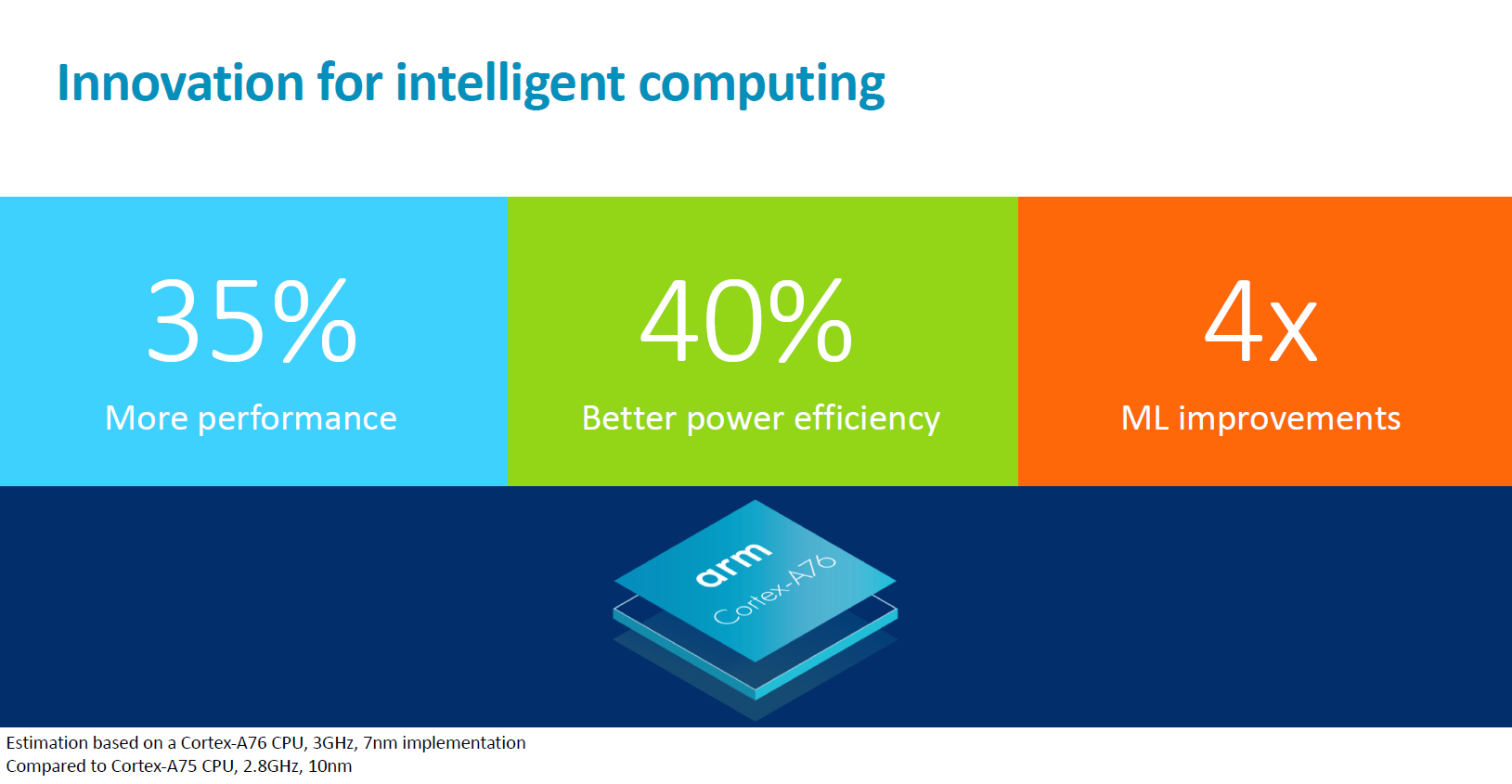 Compared to a current Cortex-A75 (10 nm) running at 2.8 GHz, an A76 (7 nm) running at 3.0 GHz promises 35% higher performance and 40% better power efficiency. And since AI is trendy, the new CPU has nearly 4x improvement in speed when it comes to machine learning. Memory bandwidth is nearly double too.+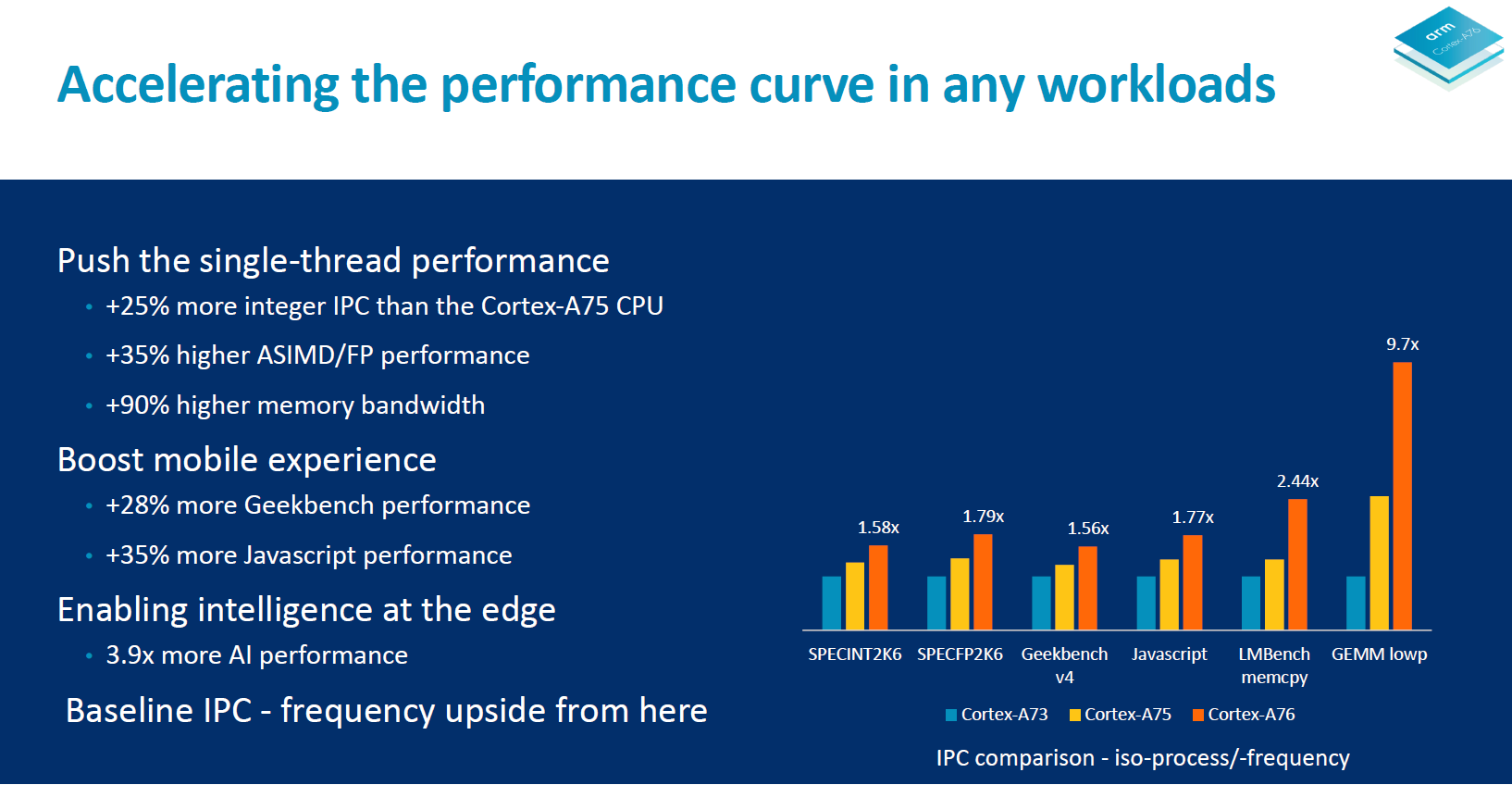 ARM is calling these "laptop-class" cores and the earliest designs will pair one or two Cortex-A76 with a number of A55 cores. This doesn't mean that the A75 is going away, though, it sounds like the A76 is a large core and smaller, cheaper chipsets will still use the A75.
The Mali-G76 is the latest GPU from the Bifrost family and when built on a 7 nm it promises a 50% boost in performance compared to a G72. And 30% better energy efficiency with an improvement in machine learning too (2.7x).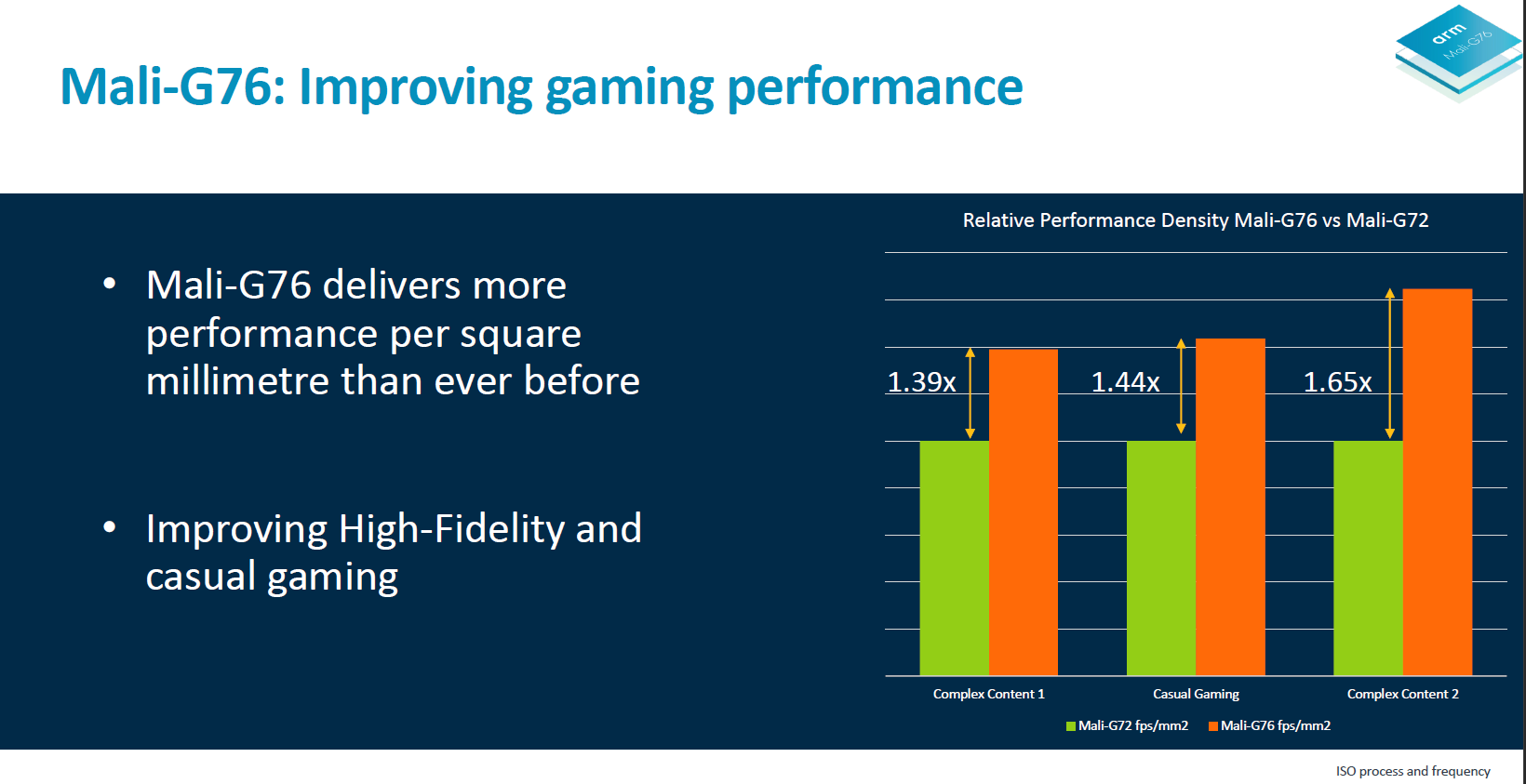 Finally, there's the Mali-V76 video processor. It can encode 8K video at 30 fps, when mobile cameras and storage catch up. And ARM is promising a 25% enhancement in video quality too thanks to algorithm improvements. The processor can decode 8K video at 60 fps or 4K at 120 fps.
Related
A57? Did you mean the successor of the A55 efficiency core? A57 is used long ago as a high-performance core put in big cluster, and if things gone wrong, it will overheat badly. Put 8 of those A57's, overclock at a constant speed of 2.5 GHz each, and...
Looks good, we need better graphics on today's phones, looks like graphic progress stagnate on mobile phones, welcome improvement, maybe it's mean we will get GTA 4 port soon :)
You both are wrong. Its not about bandwidth, nor about per-core performance. It's about balance. You need to have large cache to store memory code, then you need good per-core performance to have high-chance of correct rasterisation each cycle...
Popular articles
Popular devices
Electric Vehicles