Asus takes a jab at OnePlus ahead of Zenfone 6 announcement
Peter, 15 May 2019
Asus took a thinly-veiled jab at OnePlus disguised as math – the Zenfone 6 will have a 5,000mAh battery, which is larger than the 3,700mAh capacity of the OnePlus 7. It's interesting that Asus didn't target the OnePlus 7 Pro, even though the "greater than" sign would still point towards the Zenfone (the Pro has a 4,000mAh battery).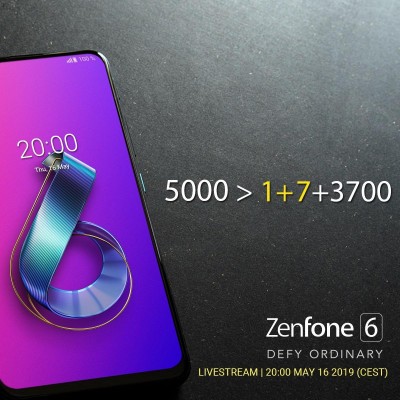 Asus takes a not-so-subtle swipe at OnePlus
This seems to be about price – the OnePlus 7 Pro starts at €700, the non-Pro at €550. Leaked prices put the new Zenfone 6 at under €600. Remember that last year the Asus Zenfone 5z was the cheapest S845 phone in Europe, slipping just under the price of the OnePlus 6.
So, history may repeat itself. Even if it can't undercut OnePlus on price, Asus has other aces up its sleeve: a dedicated microSD slot, 3.5mm headphone jack and a notification LED. It has also officially confirmed a Snapdragon 855 chipset and 48MP main camera, matching the OnePlus 7.
Leaked images of the Asus Zenfone 6 shows that this main camera (and its 13MP friend) will flip up to shoot selfies. This is similar to the Honor 7i setup (except with two cameras, of course) and will compete with the Galaxy A80.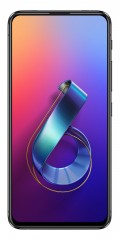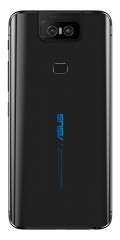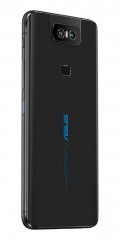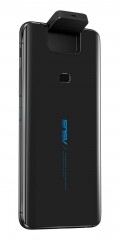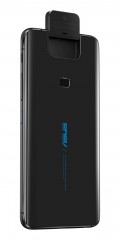 Asus Zenfone 6 images show the dual rear camera flips up to become a selfie cam
Asus will unveil the Zenfone 6 tomorrow, the livestream starts at 18:00 UTC.
Related
The FP area lights up when you pick it up no need to press any button
Popular articles
Popular devices
Electric Vehicles