Asus Zenfone Live (L1) with Android Go edition launches on Best Buy
06 August 2018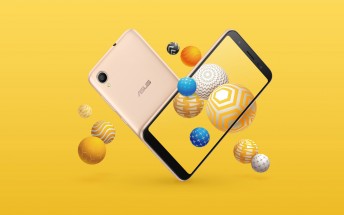 The roster of Android Oreo Go Edition phones in the US is growing – Best Buy and Asus partnered up to launch the Zenfone Live (L1). The phone is available today exclusively on Best Buy.
It costs $110 with no plan, but you can save $50 if you buy a pre-paid package from AT&T, Cricket or Simple Mobile.
The specs include a 5.5" 720p+ screen, Snapdragon 425 chipset, 1GB of RAM, 16GB storage and a microSD slot (the 2GB/32GB version isn't available). There's also a relatively big 3,000mAh battery, plus an 8MP camera on the back, 5MP on the front, both of which have LED flashes.
You can check out the offer here. Compared to the alcatel 1x ($100) you're getting a bigger, sharper screen and a bigger battery.
Related