Asus Zenfone Max Pro (M2) ZB631KL review
GSMArena team, 24 December 2018.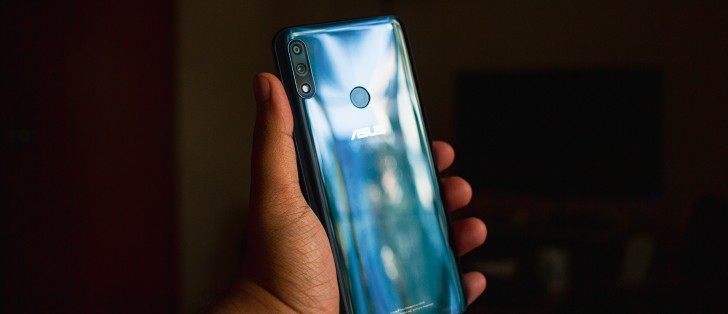 Software
Like its predecessor, the ZenFone Max Pro M2 comes with stock Android out of the box. The version of Android, in this case, is Android 8.1 Oreo with the October security patch on our review unit. To be clear, stock Android, in this case, doesn't mean Android One. Still, we're happy to see more phones with stock OS and no bloatware.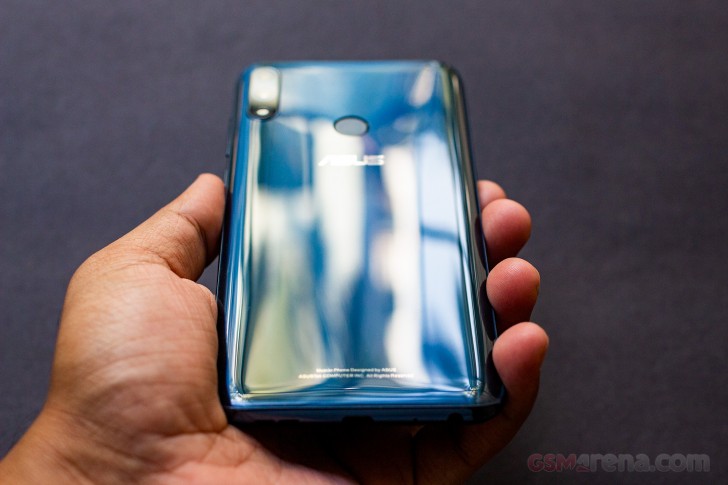 Yes, the software on the ZenFone Max Pro M2 is what we'd call stock. There are some pre-installed apps; ASUS does provide its own camera, calculator, FM radio, and voice recorder, there are three custom apps from Facebook (Facebook, Instagram, Messenger) and there are some additional features within the Settings app. However, outside of that, the software is largely untouched, and very rarely do you feel like this is a custom ROM.
This is both good and bad. For Android purists, this means you get to experience Android the way it was mostly intended, and everything looks and works the way you expect it to without too many surprises. All the apps also look at home within Google's Material Design UI and there aren't any weird quirks or UI idiosyncrasies to deal with. If you've used a stock Android phone in the past, you'd be right at home here.
However, there are some downsides to consider here as well. There aren't a lot of features or a range of settings for you to customize. Some of it is down to the fact that this is, after all, a budget phone. But a lot of it is due to stock Android itself not being especially feature-rich. Again, if you're used to stock Android, this shouldn't be anything new but if you're coming from other ASUS phones with ZenUI or other Android brands then you will notice that a lot of things are missing.
ASUS could have also done a better job of optimizing the software for the device. There are no notch settings on this phone, so you can't, for example, hide the notch if you want to. You also can't make apps go truly fullscreen, which means apps like games or video players don't actually have access to the area next to the notch, so that part of the display gets wasted when using fullscreen apps.
The ZenFone Max Pro M2 also ships with a poorly designed DPI setting. Everything looks massive on the display at the default setting. Going into the Settings and dropping the display size down a notch makes things look the right size but then the status bar becomes shorter than the height of the notch. Consequently, if you make the display size larger, the status bar extends past the notch. Ideally, the status bar should remain the same size regardless of the display size settings but the changing size reveals lack of attention to detail at the ASUS software department.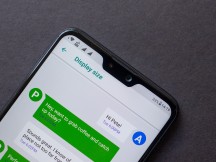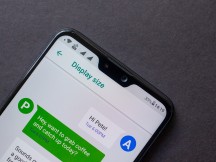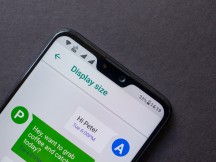 Status bar changes with display size
Even worse are the icons in the status bar. For some reason, the Wi-Fi and network bars are on the left. This causes the left side of the status bar to fill up quickly, leaving very little space for notification icons. The icons are also haphazardly sized, with the clock looking awkwardly small. The battery percentage even has its bottom chopped off on the version we were testing as it was out of alignment. Some of these issues are down to stock Oreo not being optimized for notch displays but again, this could have been solved if ASUS spent some time on it. With the ZenFone Max Pro M2, it feels having stock Android is just an excuse to not put any effort into the software.
It's also worth noting that having stock Android is no guarantee of quick updates. You're still at ASUS' mercy regarding when, if at all, it wants you to have the next version of Android or even the current month's security patch. We still don't know when this phone is even getting Pie.
Overall, we like the idea of having stock Android on this phone but the clumsy execution, lack of features, and no guarantee of quick updates means it loses some of its appeal.
Asus zenfone Max Pro M2 Android 10 official release date