AT&T decides not to sell Huawei Mate 10 in the US after all
Vlad, 08 January 2018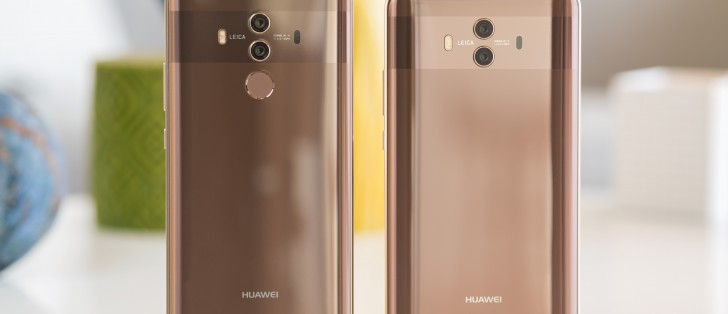 Rumors about Huawei being in talks with AT&T regarding flagship smartphone sales first popped up last March. We then saw firmware files confirming a deal, and everything seemed to be on track. A few days before New Year's Eve word got out that the Mate 10 Pro launch at AT&T got pushed to February, but now it's apparently never going to happen.
According to a new report from the Wall Street Journal, AT&T has decided to back out of the deal with the Chinese smartphone maker. The news comes ahead of Huawei's CES press conference, which takes place tomorrow. That was widely expected to be when the deal got officially announced.
It's unclear why the carrier walked out, but Huawei is likely to introduce the Mate 10 Pro for the US market anyway, selling it unlocked through big retailers such as Amazon - like it's done with the Mate 9 previously. The now canceled deal with AT&T was Huawei's first shot at selling its high-end devices through one of the 'big four' US carriers. That said, at one point the company was also said to be in talks with Verizon for the same purpose, so there's a chance those might result in a cooperation.
Related
I didn't say the iPhone is noting going to sell, off course it will sell but not in the way the analysts and critics and Gsmarena posted in the charts because Apple can buy the analysts and critics so they say we're selling like crazy with our 1000$ ...
Am I saying too far, maybe, but soon that is coming and I'm telling you that in the US market specially Huawei will outperform
Anonymous
09 Jan 2018
4@Z
It was poltical pressure from Senate and House intelligence committees.
Popular articles
Popular devices
Electric Vehicles