Aura Blue Samsung Galaxy Note10+ is headed to Europe
Vlad, 16 August 2019
Samsung has been doing weird things with smartphone colors for a long while now, especially when it comes to its flagships. Regional exclusives, carrier or store exclusives, the likes. Case in point: the Aura Blue color is available for the Galaxy Note10+, but not the Note10. And even if that's fine with you, so far the Aura Blue Note10+ has been exclusive to the US. Not just that, but you can only purchase a Note10+ in that color from either Best Buy or Samsung's own online store. Why? Who knows.
The good news is that this is about to change. A couple of European online stores have already listed the Galaxy Note10+ in Aura Blue, one in Austria and one in Germany, in anticipation of what is looking like a pretty certain European release of the colorway at some point in the near future. Famed leakster Roland Quandt has also confirmed that the phone should make the journey across the big pond soon.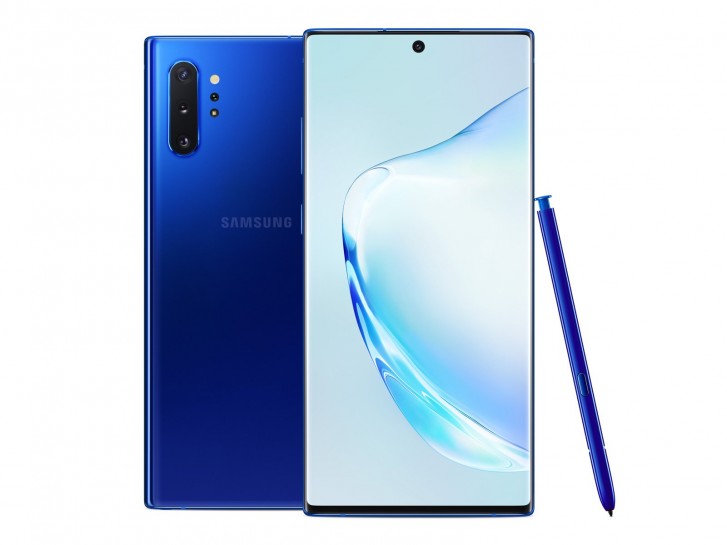 This model will come with 12GB of RAM and 256GB of storage, and will retail for the same €1,099 as any other Note10+ color version.
Here's a question for Samsung though: what's the point in announcing half a dozen colors if only two or three are actually going to make it to every single country and territory and carrier and retailer out there? This situation can end up frustrating a lot of people who've had their expectations wrongly set by the color versions they saw during the official announcements of these devices.
Related
It is. And ugly on top of it.. :p
one of the most annoying thing about Samsung is its selection sets of colors are still basic & boring ... white , black , silver , gold ....we have been seeing these traditional colors for almost a decade now ...i like S10 plus but i didn't buy s...
This article is actually making a very good point,and it's so true that lots of people got frustrated by the fact the colour varient is not available in my region
Popular articles
Popular devices