Best Buy ranking data shows steady decline in iPhone XS and XS Max sales
Ricky, 13 December 2018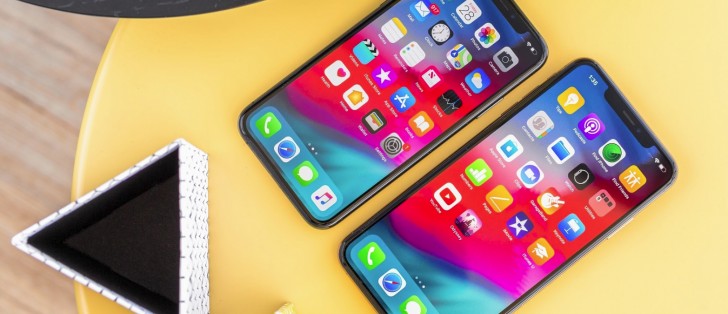 Lately, Apple has seen a decline in iPhone sales. The 2018 iPhone flagships just aren't as popular with the masses this year.
Apple has even offered some pretty steep discounts with trade-ins of up to $300 off current-gen iPhones (with iPhone 7 Plus trade-in): the XR, XS, and XS Max. Apple has never had to discount its phones before, but with such higher retail price tags, it's one way Apple can get these units moving off the shelves.
Discounts aside, the latest report from Thinknum analyzed the iPhone XS and XS Max with Best Buy ranking information – as in: the product's ranking among other items being sold at Best Buy. These charts show the change in ranking from the time the phones launched up until December 10.
There's more fluctuation in ranking with the iPhone XS than there was with the XS Max, but the Max was indeed the better seller of the two models. The XS Max started at around #10k and shifted up to about #5k before peaking at $3.45k on around on October 4. From there, the ranking steadily declines all the way through December. These rankings are based on the average between the three XS Max storage tiers.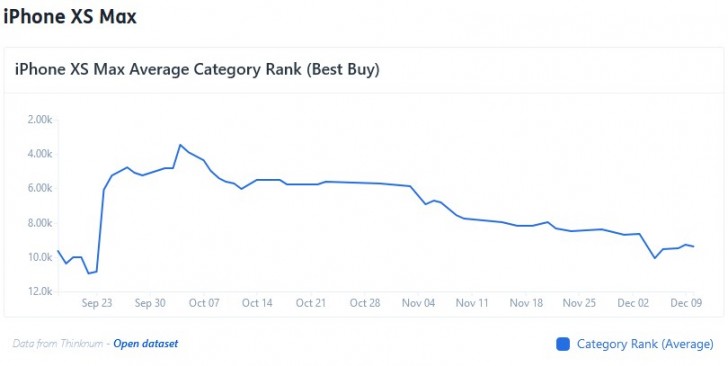 Looking at the iPhone XS average ranking numbers, the ranking is much lower starting off – somewhere between #16k and #17k. Like the XS Max, the iPhone XS also peaked around the same time: October 4 at #7.61k with the item fluctuating downwards to the all-time low of #18.5k on December 10.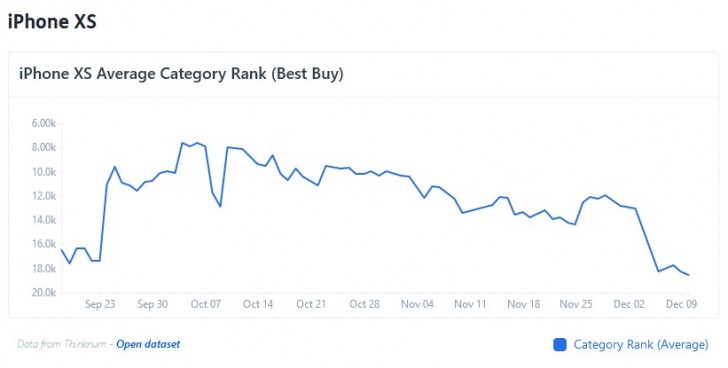 Unsurprisingly, the best-selling storage tiers were the entry-level 64GB options. The iPhone XS Max had the closest gap between its 64GB and 256GB tiers. The gap is much wider between the first two storage tiers on the XS. Otherwise, the 512GB model didn't get as much love.
In any case, the fluctuation in ranking shows that the iPhone's sales peaked around the first week of October and has been on a steady decline in ranking ever since. Perhaps it will curve back up as we approach the busier shopping days leading up to the last week of December. Apple may need to figure out another strategy for next year if it wants stronger iPhone sales.
Related
Considering that Samsung had a few troubles selling the Galaxy S9 and S9+, I'd say we reached the point where we have everything we need and more in our smartphones, and there is no longer an urgent demand for an upgrade. The financial climate may al...
Anonymous
18 Dec 2018
MwH
With those prices you suggested, android phone would then have to be priced between free and $250.
Popular articles
Popular devices
Electric Vehicles