Black Shark 5 Pro review
GSMArena Team, 09 June 2022.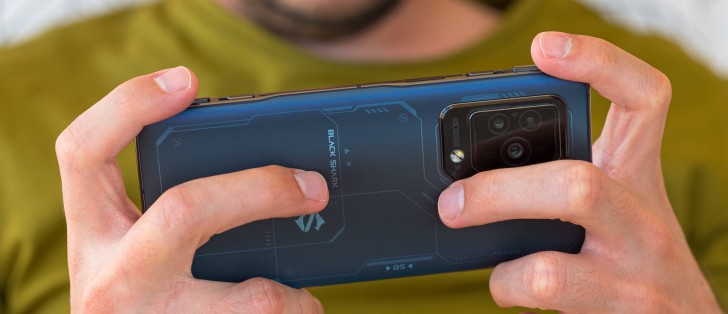 Design
Black Shark phones tend to have a certain "gamer-y" look to them, and the latest Black Shark 5 Pro is no exception. The design incorporates plenty of aggressive geometric shapes and writing, and logos. Even so, the gamer aesthetic is relatively subdued and not over the top.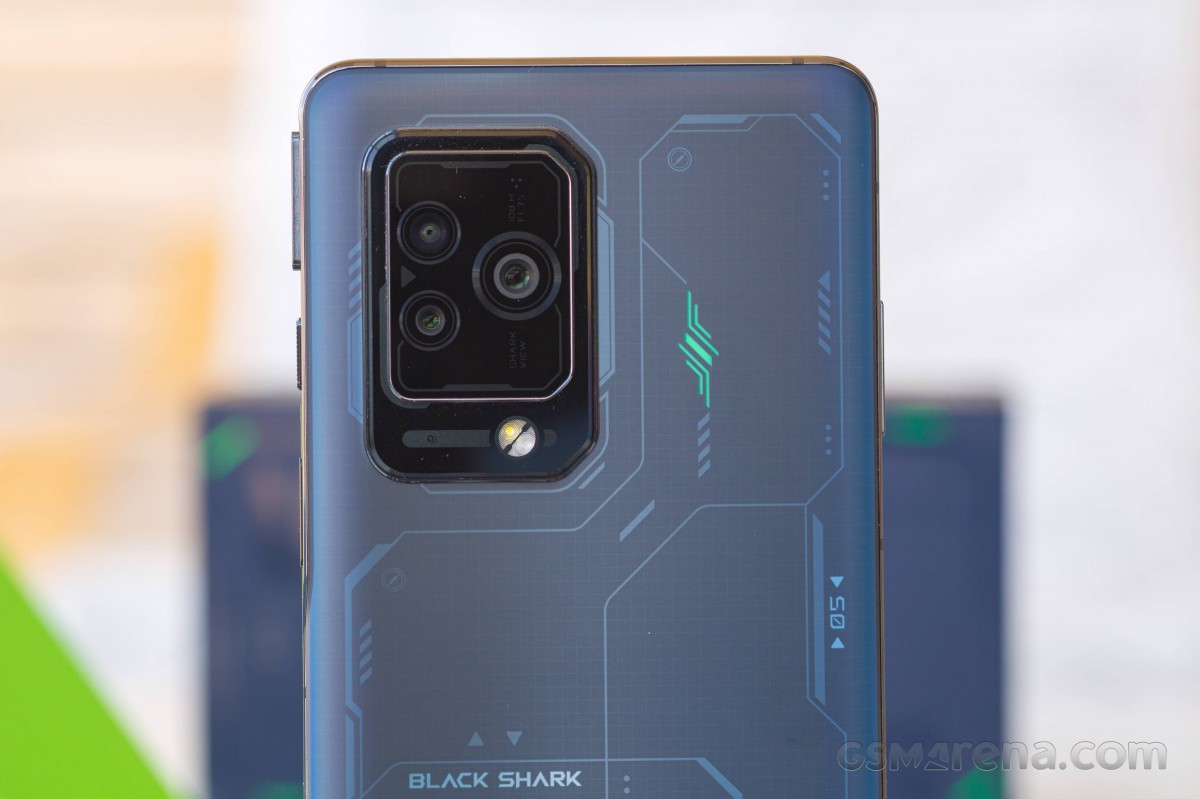 All of the extra "flair" is relegated to the back glass panel of the Black Shark 5 Pro. If it's not your particular cup of tea, you can always slap a case on it and have a perfectly respectable generic-looking phone to bring to the office or your classroom.
We personally find the gamin-style decals on the back quite tasteful. It only uses two colors in total and looks sharp and clean. You can get the Black Shark 5 Pro in either Nebula White, like our unit or Stellar Black, which is even more understated.
Since we are already discussing the glass back on the Black Shark 5 Pro, we should note that it has a bit of a frosted finish to it. It feels soft and silky to the touch, which is quite pleasant but does collect plenty of grease.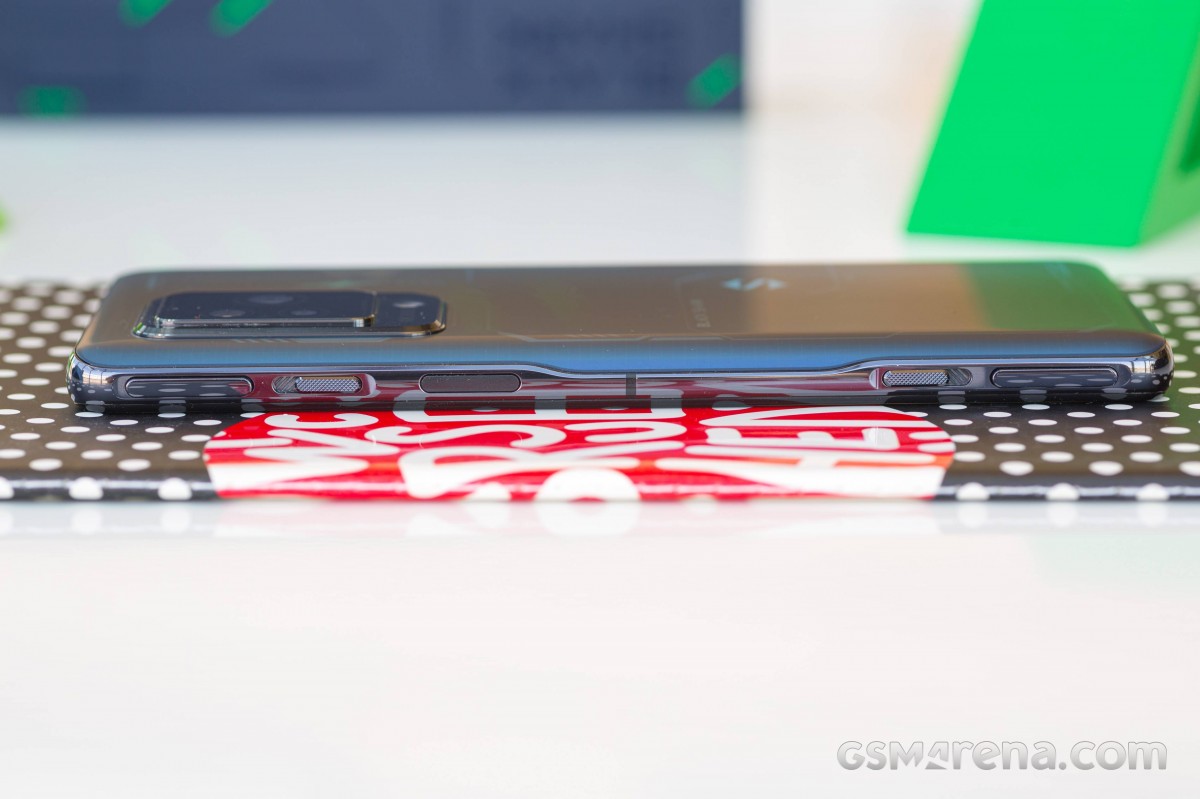 The panel itself is rather aggressively curved into the middle frame. That generally makes for a comfortable in-hand feel. The silky surface on the back is pretty grippy too, which provides plenty of grip even in the absence of chamfers.
Most of these visual aspects align with the overall design of last year's Black Shark 4 Pro thus far. However, the camera island on the Black Shark 5 Pro is obviously redesigned and quite distinctive. It has a sort of double-decker rectangle look to it, which is memorable enough, and in today's scene of "slab design" handsets, a standout camera island is generally a good thing.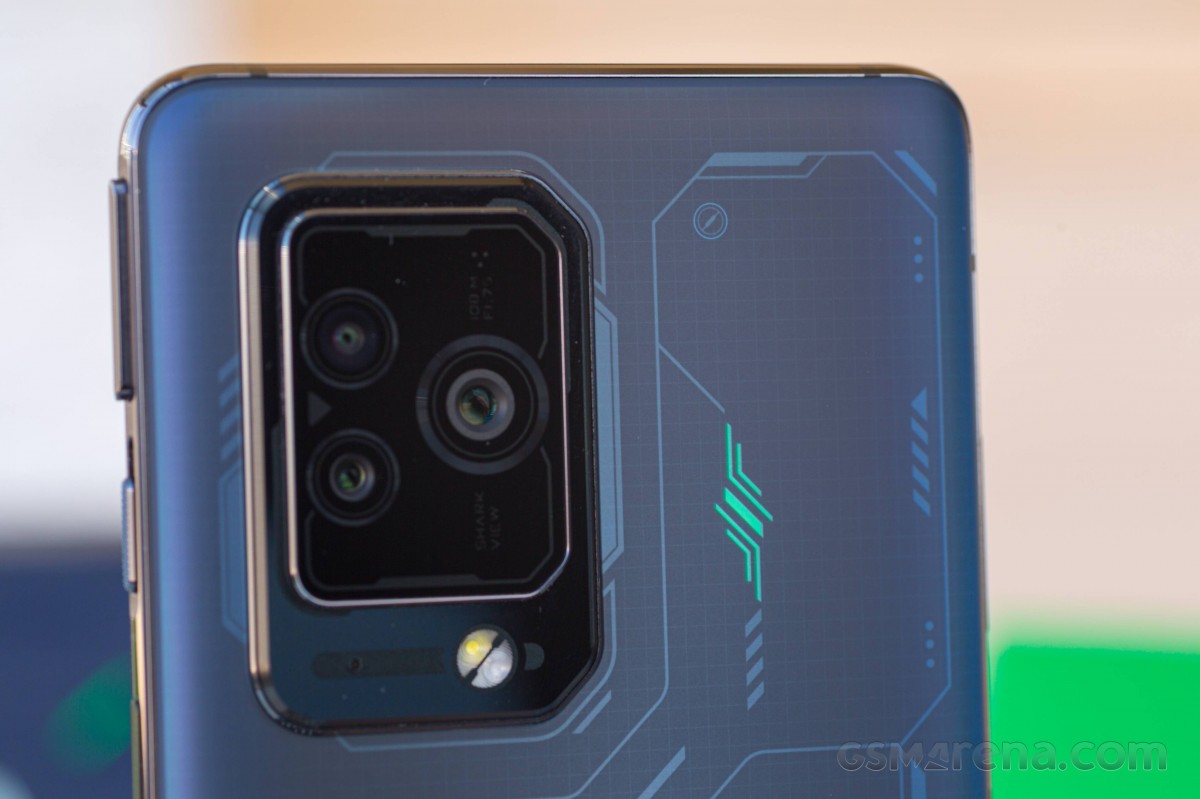 Plus, the new shape and camera arrangement do make for a more contemporary look. In-line camera sensors seem to be out as a design trend in general.
Build quality
Unsurprisingly, the Black Shark 5 Pro is a well-made device given its pedigree. The general construction includes a middle metal frame sandwiched between two glass panes. We know that the two glass surfaces are some sort of tempered glass, but just like last year, there is no official mention of the type of glass used. That alone is going to dock some points in durability for many people. There is at least a factory pre-applied thin plastic screen protector on the front.
Speaking of which, the Black Shark 5 Pro still lacks any formal ingress protection rating. We can only imagine that this has at least something to do with the pair of signature physical pop-up triggers on the side of the phone and their accompanying sliding mechanism. Those can't be easy to water-seal.
All of this aside, the Black Shark 5 Pro feels solid and well put together. Measuring 163.8 x 76.4 x 9.9 mm, it is almost identical in size to last year's Black Shark 4 Pro. A bit thicker, though. It feels dense with a weight of 220 grams, which is not a bad thing. There is no noticeable flex in the chassis, and the back feels solid as well, with no hollowness to note.
Controls, sensors and connectivity
Let's address the elephant in the room first - the Black Shark 5 Pro has a pair of physical pop-up triggers on its right side. These have become somewhat of a common addition to certain recent Xiaomi and Poco phones. If you are unfamiliar with the setup, it includes two sliders that pop the buttons in and out of the side frame. These make an incredibly satisfying sound and are such a good fidget toy that we are almost tempted to call that a feature in itself.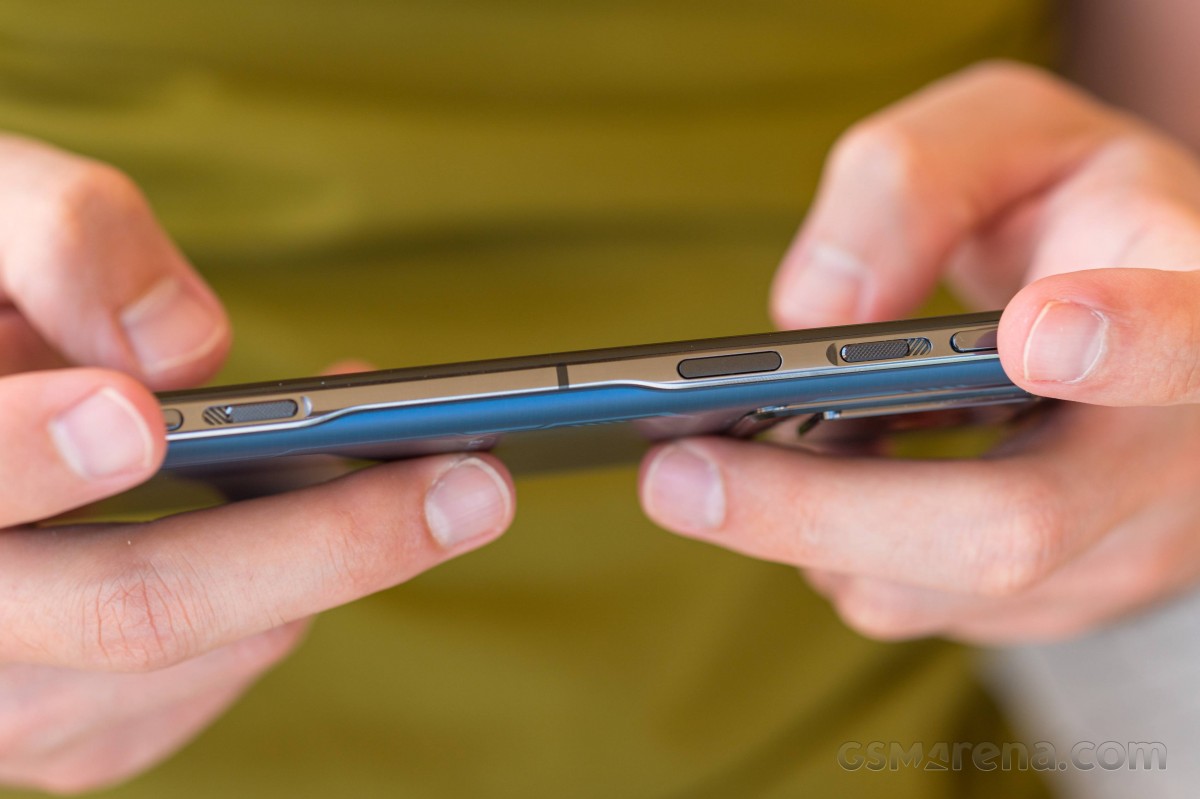 The triggers themselves are simple push buttons with switches underneath. Nothing too fancy, with practically no travel, but still perfectly tactile in nature with a great and satisfying click. In fact, we would even go as far as to say that in some ways, these buttons even win out over the vastly superior tech of the Asus ROG Phone Air Triggers with their advanced pressure sensitivity and ability to split into more buttons and register swipes.
You can only map a single action to a single shoulder button on the Black Shark 5 Pro, and we are certain that the mechanics of these take up a lot of valuable internal space. Perhaps Xiaomi could have just skipped the retractable part of the engineering. But even so, these are actual physical buttons that, frankly, on a gaming phone, make it all worth it at the end of the day.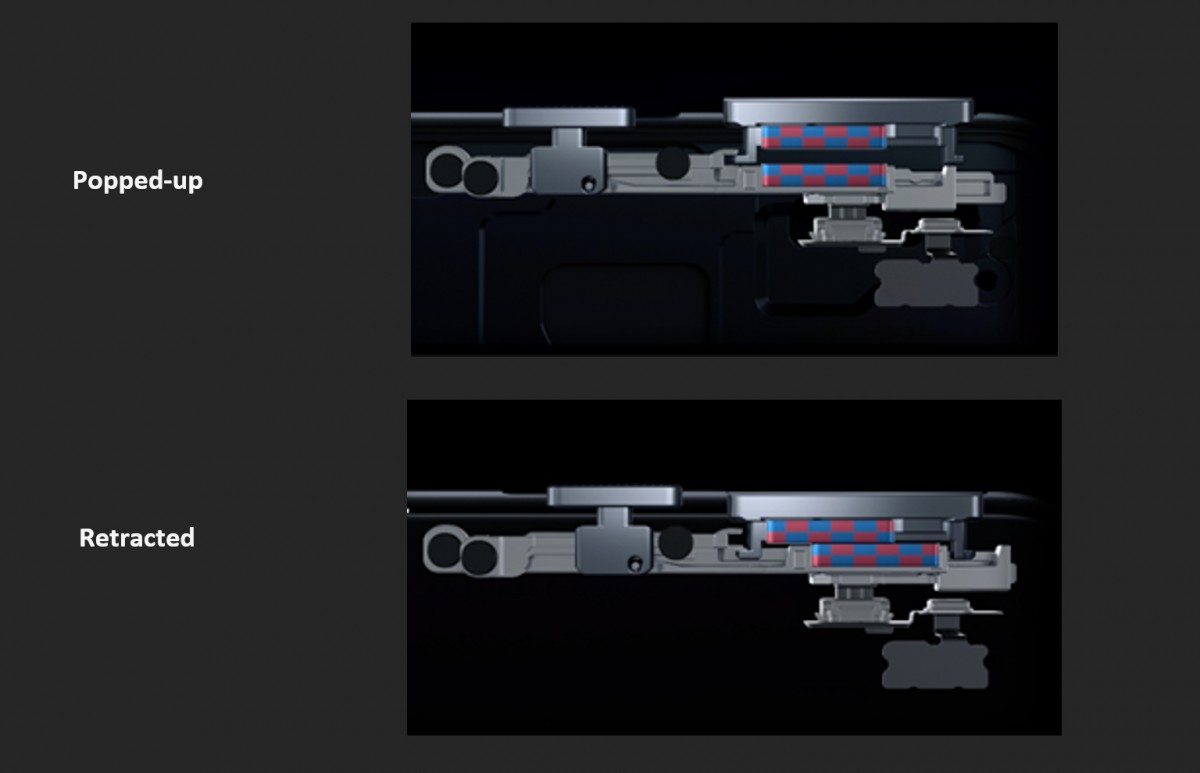 Moving on to the rest of the controls on the Black Shark 5 Pro, we generally find a familiar overall setup. In keeping with tradition, Xiaomi went with a side-mounted fingerprint reader/power button combo once again. The one here works excellent both in terms of speed and accuracy.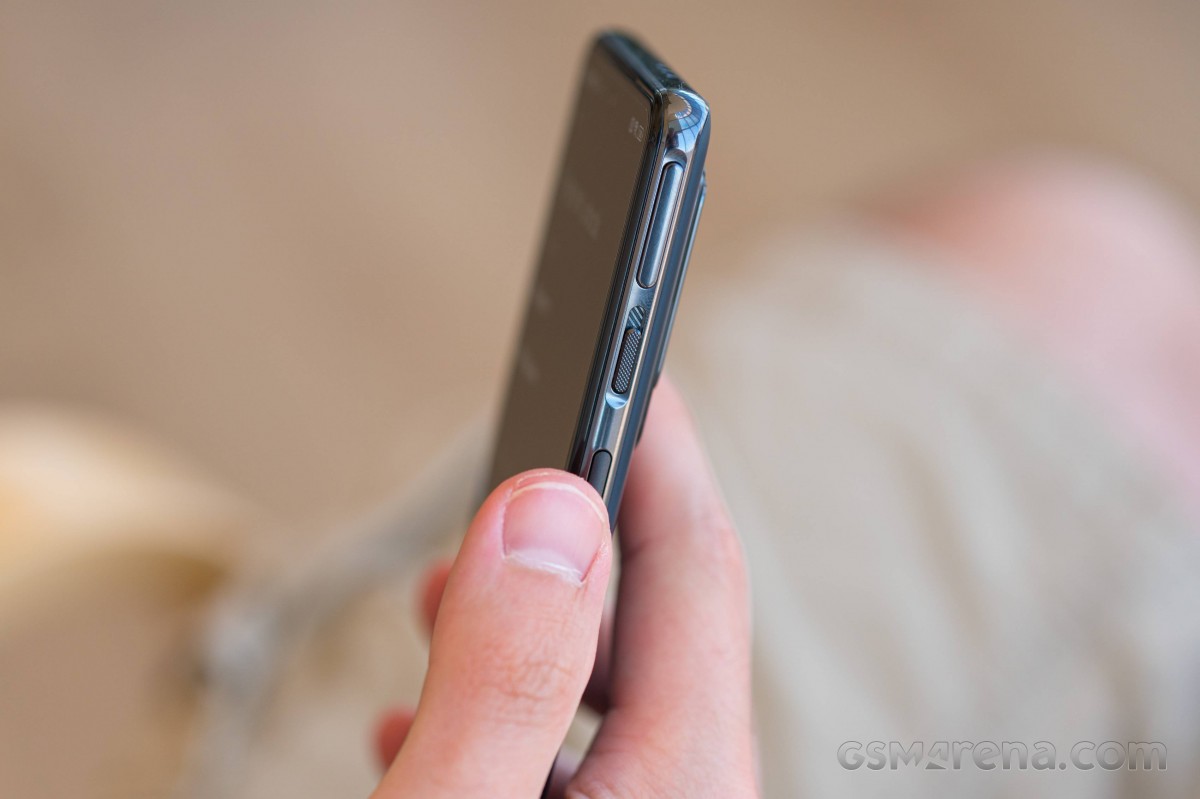 The button part of it is a bit mushy, though and could use some more travel. The volume rocker on the opposite side of the phone, for instance, is a lot better in this regard. It has decent travel and feels nice and snappy.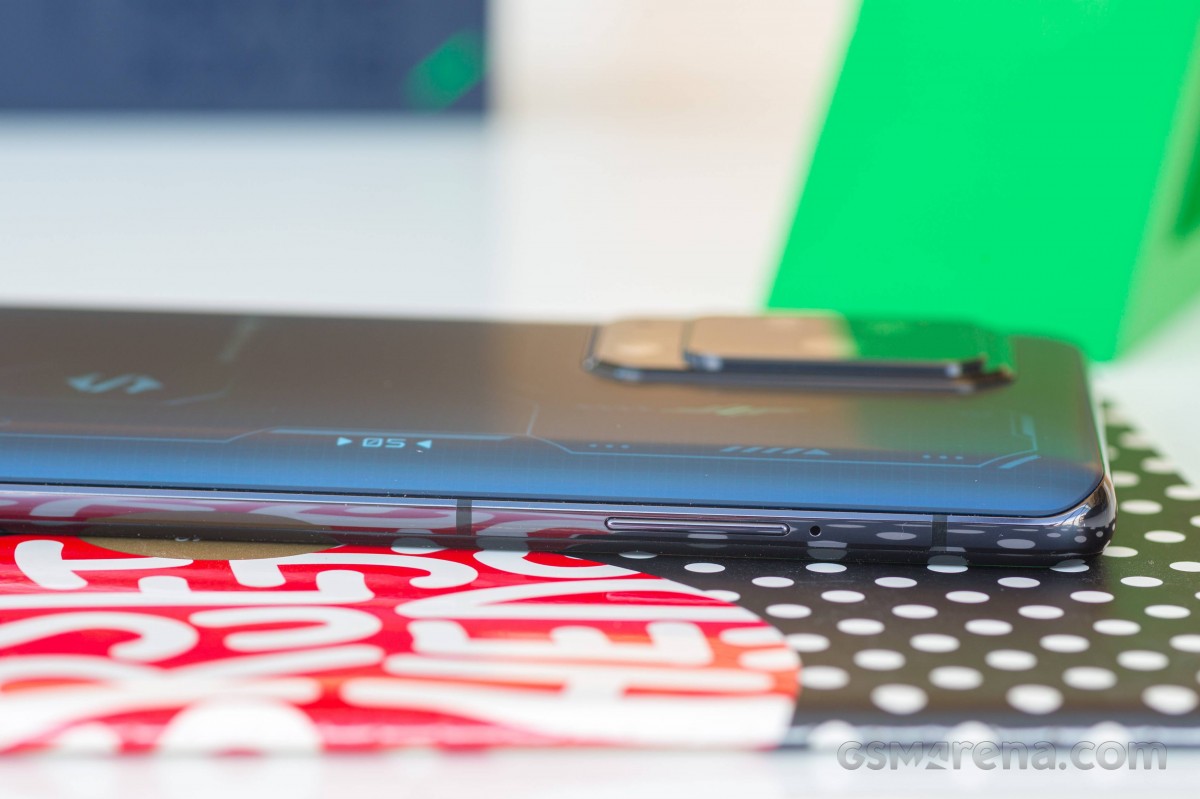 In terms of other details along the frame, Xiaomi has really put some effort into audio. There are two symmetrical speakers with 1.5 cc cavities on the phone - one blasting up and the other one down. No compromises here. There are also four microphones on board and an X-axis linear motor to provide advanced haptics, particularly in-game.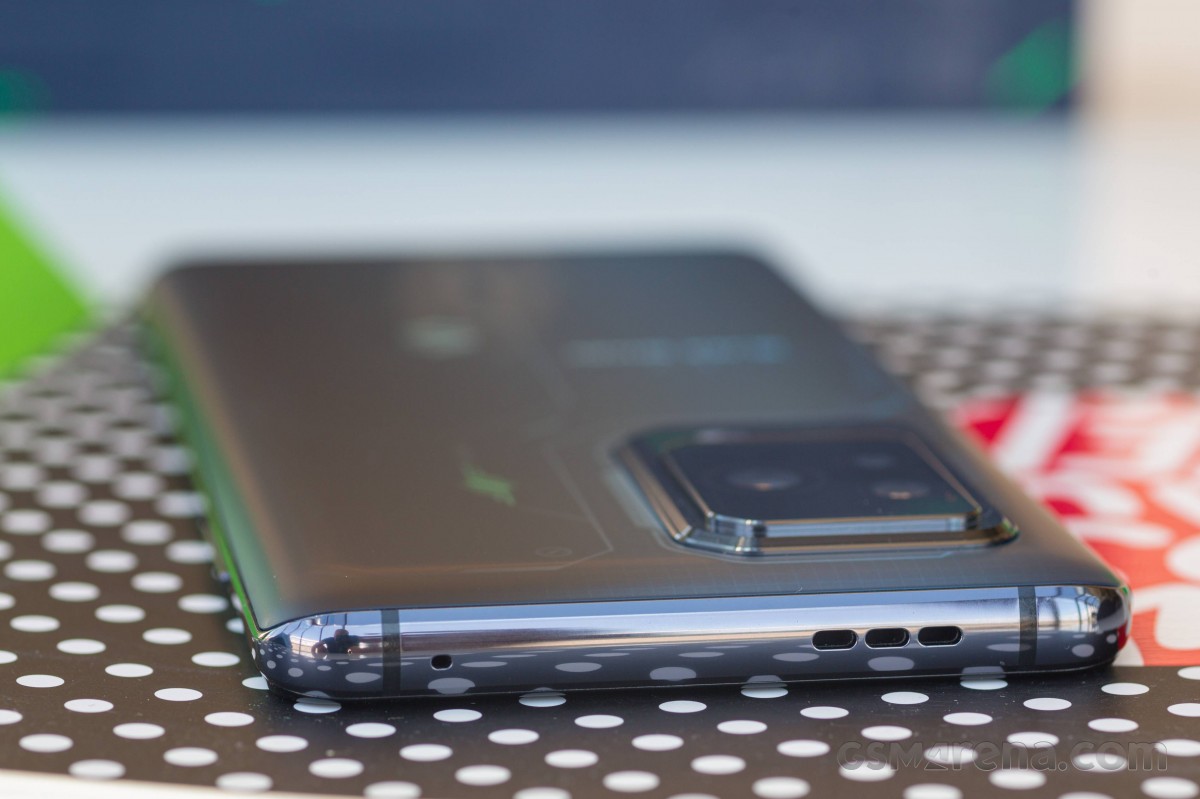 There is no 3.5mm audio jack on the Black Shark 5 Pro - a clear downgrade from last year's Black Shark 4 Pro. You can get audio output from the Type-C port with a passive or active dongle. However, Xiaomi does not provide one in the box.
This one can also provide video output via USB alt mode. The USB data connection itself seems to top out at 5Gbps. Naturally, there is Host functionality, which makes docking the phone to a monitor with a keyboard and mouse perfectly feasible. Xiaomi lacks a dedicated desktop environment, though. You have to rely on third-party launchers and apps if you are interested in that sort of thing.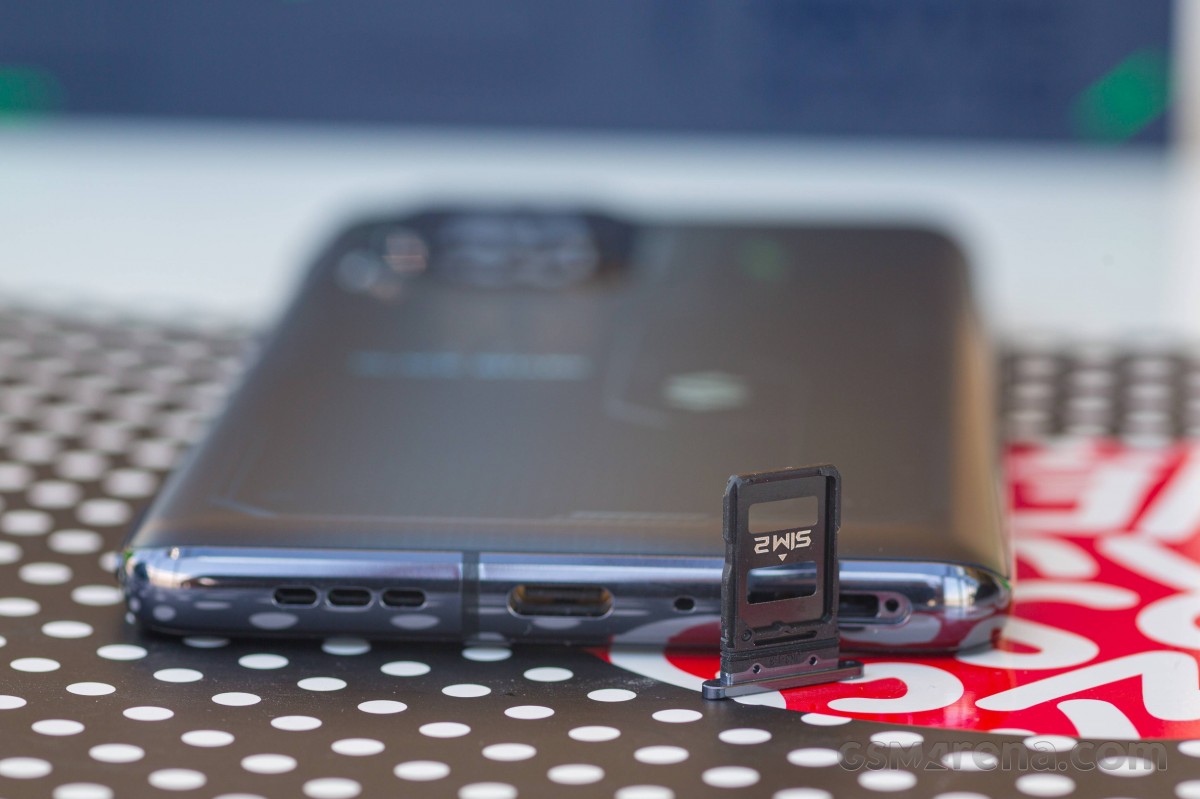 Speaking of connectivity, the Black Shark 5 has two Nano-SIM card slots and supports dual standby thanks to the Snapdragon 8 Gen 1 and its potent cellular modem. One that also offers both SA and NSA 5G connectivity. Generally, you get the works with Qualcomm's flagship chip, including dual-band Wi-Fi a/b/g/n/ac/6 with hotspot and Wi-Fi Direct, Bluetooth 5.2 with LE and aptX HD, aptX Adaptive, aptX TWS, LDAC and LHDC, GPS, with A-GPS, GLONASS, GALILEO, QZSS, BDS. There is also NFC on board.
In terms of missing features, the Black Shark 5 Pro lacks a 3.5mm jack, as we already mentioned. There is also no SD card slot, no FM radio receiver and no IR blaster, which we only mention since it is still a thing on some Xiaomi devices.
The Black Shark 5 Pro is loaded for bear in the sensor department. Xiaomi has actually put two ambient light sensors inside - one on the front and one on the back of the device. The Black Shark 5 Pro also has a proper proximity sensor as opposed to a virtual one. Also, a magnetometer, a gyroscope, a compass and an accelerometer.
Anonymous
23 Jul 2022
p$1
Still way better than thermal throttling disaster of the year called iPhone 12 pro Max/iPhone 13 pro Max
Dear team please send me excellent sound quality mobile list.
You sure about that? Watch Heat and CPU stress tests on YT and you'll see even the DM9000 is also heating up. Plus Adreno is far more superior vs that DM9000's Mali GPU in actual usage and in benchmarks. Don't get too hype yet sin...