BlackBerry Keyone to launch for Telus' consumer customers soon
01 June 2017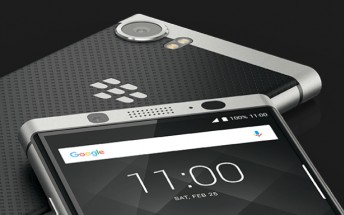 As scheduled, the BlackBerry Keyone went on sale in Canada yesterday. It's available through most of the major carriers in the country, including Telus. However, only those with business accounts on Telus are currently eligible to purchase the phone.
That's going to change as the carrier has now confirmed that their consumer customers will also be able to grab a unit very soon.

Sadly, an exact date or time frame wasn't confirmed, but with the official confirmation published it probably won't take long.
Meanwhile, the Keyone also went on sale in the US yesterday. The device quickly went out of stock online, with TCL (the company behind the device) saying it's in "extremely high demand."
You can read our review of the Keyone here.
Related