BlackBerry lawsuit alleges that Facebook, Instagram, and WhatsApp infringed on BBM patents
Enrique, 06 March 2018
The latest lawsuit from BlackBerry claims that Facebook, Instagram, and WhatsApp (all of which are services owned by Facebook) have infringed on seven patents.
BlackBerry is asking for monetary damages "including an enhancement of damages on account of Defenants' willful infringement." More specifically, BlackBerry alleges that Facebook and its daughter companies have created messaging apps "that infringe on BlackBerry patents covering security, user interface features, battery-efficient status updates, and integrating mobile messaging in games," according to Variety.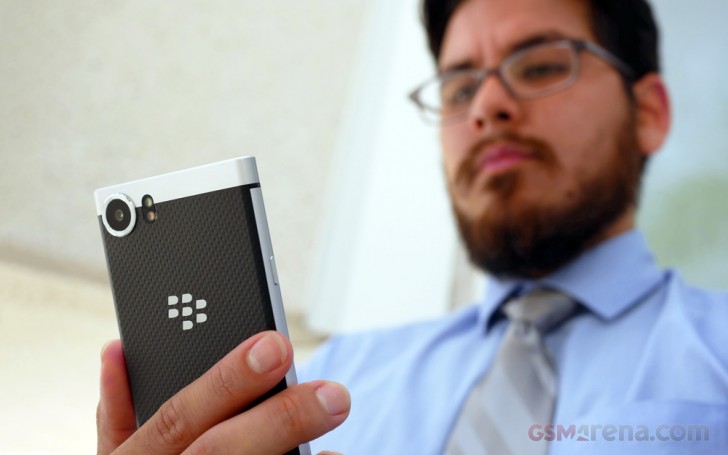 BlackBerry KEYone
BlackBerry offers a statement following the lawsuit: "As a cybersecurity and embedded software leader, BlackBerry's view is that Facebook, Instagram, and WhatsApp could make great partners in our drive toward a securely connected future, and we continue to hold this door open to them. However, we have a strong claim that Facebook has infringed on our intellectual property, and after several years of dialogue, we also have an obligation to our shareholders to pursue appropriate legal remedies."
Facebook's deputy general counsel had the following to say about the lawsuit:
BlackBerry's suit sadly reflects the current state of its messaging business. Having abandoned its efforts to innovate, BlackBerry is now looking to tax the innovation of others. We intend to fight. – Facebook
BlackBerry was once a top player in the smartphone industry. Once Apple and Android smartphones began to hit the market, BlackBerry stumbled behind and eventually fell off the map. That was until BlackBerry converted to Android and later contracted TCL to manufacture hardware for modern, Android-powered BlackBerries that would focus on security and enterprise features.
Related
Anonymous
10 Mar 2018
3DR
talk about being salty because your business is dying. make a good phone, or a social network. Or even a modern messaging service. Or you know... just sue the companies that are actually doing those things. #justblackberrythings
Anonymous
09 Mar 2018
pLH
It's like Netscape vs Microsoft in 2002 again - Blackberry might win the lawsuit but they won't be able to revive
Yeah, as if you know what you're talking about. You're still funny. Nokia has a lot of patents that brings them.money. the gsm network they invented, now they already started to sell 5g chpis...that brings them money. Most probably other type of smal...
Popular articles
Popular devices
Electric Vehicles