BlackBerry Mercury now officially called KEYone
Yordan, 25 February 2017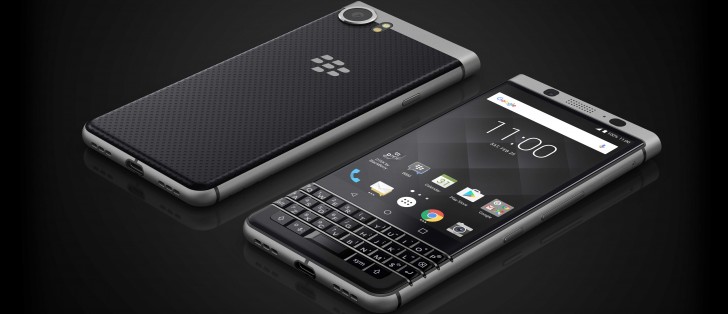 You probably remember our hands-on of the BlackBerry Mercury DTEK70. Back then we told you this was only meant to be a preliminary name - a teaser of the direction BlackBerry will be going in. MWC is finally upon us and the company is ready to let us in on all the details. Without further ado, meet the BlackBerry KEYone.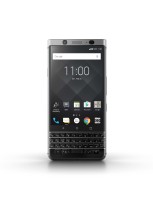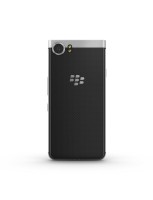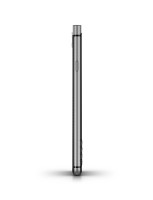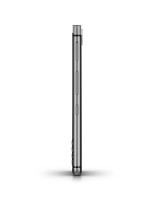 BlackBerry KEYone press images
Everyone remembers the BlackBerry phones with their distinctive design and QWERTY keyboards but as the industry moved to touchscreens, BlackBerry failed to remain relevant on the market and that led it into a downward spiral, which unfolded over the course of several years. In the end, the company had no other choice but to sell the device business to another manufacturer and focus on software instead.
The new smartphone we see today is perhaps the last devices developed by BlackBerry before TCL Communication took over as the owner of the BlackBerry brand. You might recognize them as the Chinese manufacturer behind the Alcatel phones.
This certainly explains why the KEYone is not yet another re-badged Alcatel phone. Instead, it returns to the BlackBerry roots and offers a true hardware keyboard.
The BlackBerry KEYone has a 4.5" display with a resolution of 1620x1080px (434 PPI) and 3:2 aspect ratio.
The device packs an anodized aluminum frame and a soft touch textured back. Speaking of the back, it is also the home of a 12 MP camera with Sony's IMX378 sensor, which has a 1.55μm pixel size.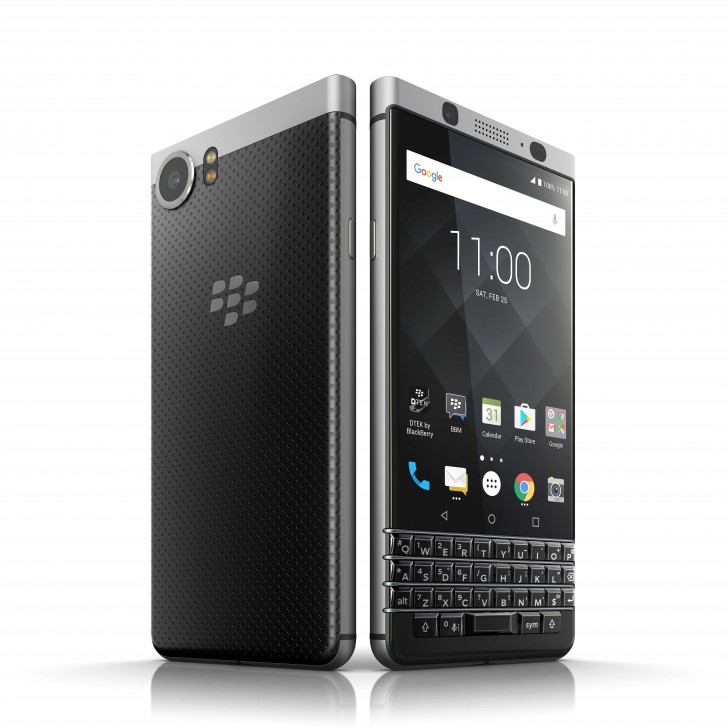 KEYone is powered by a Snapdragon 625 chipset with an Adreno 605 GPU and you can charge up to 50% of the 3505mAh battery in just 36 minutes thanks to Qualcomm's Quick Charge 3.0.
Getting back to the star feature - the backlit keyboard, we have to say that the KEYone reminds us of the times long gone when we all had phones with keys under the display.
This keyboard, however, is much more advanced than that. The keys respond to touch gestures - you just use them as a touchpad of sorts. There is also flick typing, an embedded fingerprint sensor in the interval key andup to 52 customizable shortcuts such as pressing "I" for your inbox or "M" to access maps.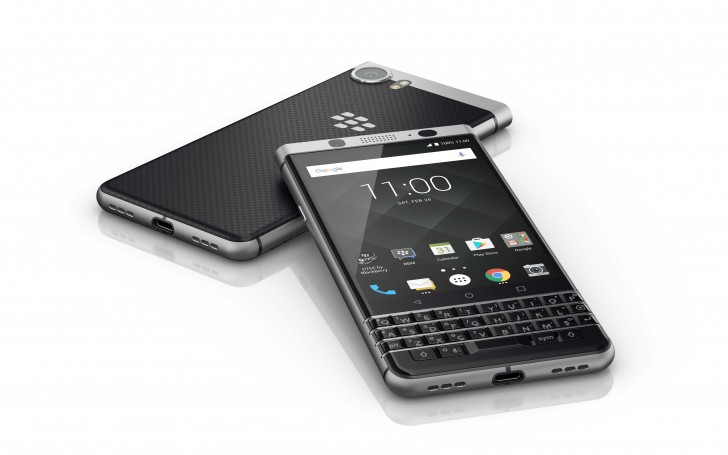 The OS of choice here, unsurprisingly, is Android Nougat 7.1. There's also the BlackBerry Hub that brings all your messages, emails and social media accounts in one app. TCL added security keys to the processor and an BlackBerry DTEK app to improve protection both of hardware and software. The app offers constant monitoring and protection, letting you know when your privacy could be at risk and what can you do to improve it.
The device will be available globally in April at the price of under €599 EUR/£499 GBP/$549 USD.
Related
Serious User
16 Mar 2017
DDk
Describe "The Market". The masses have flocked to Apple and Samsung, largely for the apps and image. I'm part of a market that needs a serious business tool. My world isn't governed by social media therefore I look for a device to help me do a few th...
Anonymous
28 Feb 2017
5Jj
The SD427 would have been a better choice for this phone.
Anonymous
28 Feb 2017
5Jj
Premium device? Hello? Blackberry is no Apple. LOLzzzz Also, this is Android OS, not iOS. The Idiot in Charge at Blackberry still thinks a QWERTY phone is what the market wants. How have those 4-5 other QWERTY phones on Android and BBOS bee...
Popular articles
Popular devices
Electric Vehicles