Canalys: Apple ships 29M iPhone X units in Q4 2017
23 January 2018
Apple shipped 29 million iPhone X phones in Q4 2017, making the flagship the best-selling device over the holiday season. The $999 model was mostly bought in carrier-centric markets where Apple has a big user base that can afford the cost. An interesting outtake of the report is that almost a quarter of all shipments, 7 million, were in China.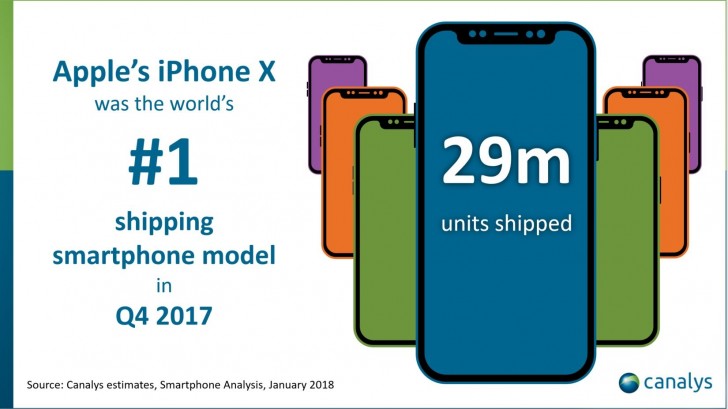 Canalys says although the numbers are impressive for a phone with a $999 price tag, they are still lower than the industry and the Cupertino company expected.
Apple struggled with supply in the first weeks in November but managed to catch up throughout December. The biggest benefit for the manufacturer is loyalty from customers who went for trade-in programs to offset the high price tag.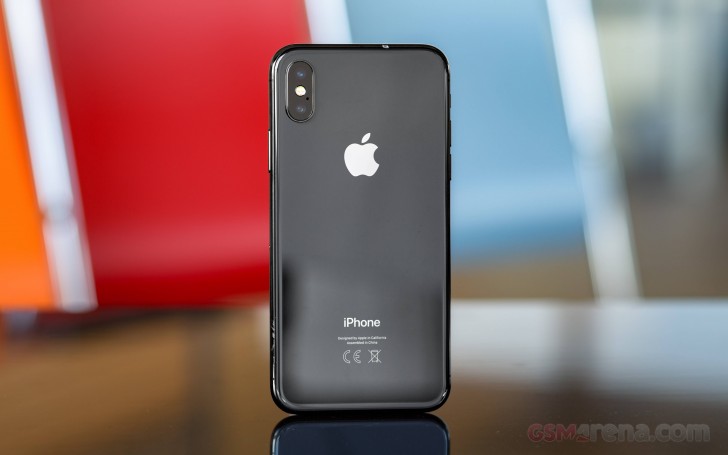 Apple also shipped iPhone SE, iPhone 6s, iPhone 7 and the new iPhone 8 duo during Q4 2017. Due to their iOS 11 update eligibility, they are seen as value for money options. Having a big portfolio of phones with the latest OS is allowing Apple to meet its high shipment targets in the premium segment.
Related