Canalys: Online smartphone sales in India reach 35% in Q2 2018
Yordan, 12 October 2018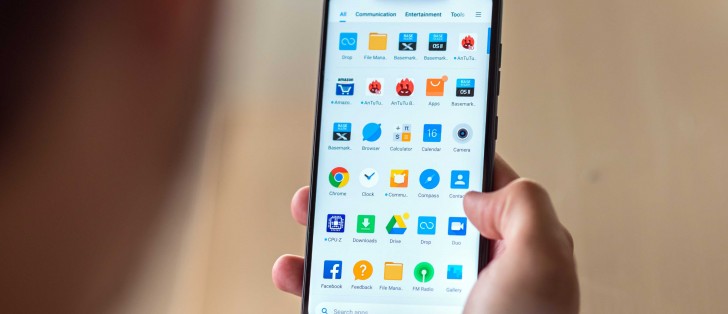 Canalys published its detailed analysis of the smartphone market in India. According to the company, 35% of all sales were done online, growing over 65% year-on-year. The total amount of devices is more than 12 million units, which although not much as an absolute number, shows massive improvement in the online habits of Indian consumers.
The leading platforms used in Q2 were Flipkart, Amazon, and others which took 91% of the share, while the other 9% are in-house vendor retailers. Brand-wise, Xiaomi phones were 54% of the total, followed by Samsung and Huawei, respectively 13% and 7%.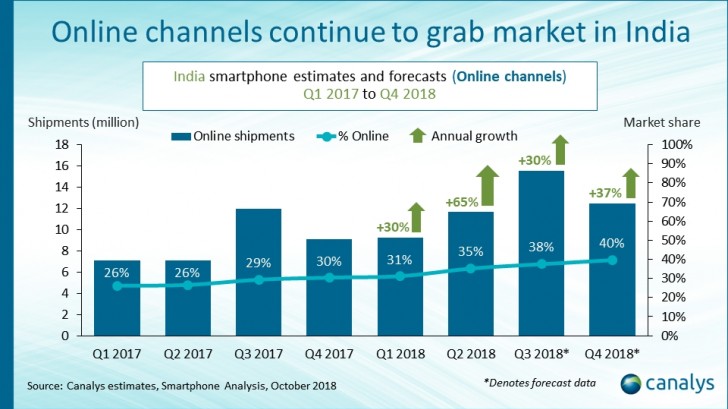 TuanAnh Nguyen, an analyst at Canalys, said Walmart's acquisition of Flipkart and Alibaba's investment into PayTM platform "infused much-needed optimism in the industry, with smartphones being the most popular products sold on these platforms, benefiting directly from these investments."
Right in time for the festive season in November, the two major retailers Flipkart and Amazon are expected to up their game and offer aggressive deals. Another fuse for the massive boom in online sales are online-oriented brands like Xiaomi's Pocophone and Realme by Oppo which will likely boost shipments in Q3 and Q4.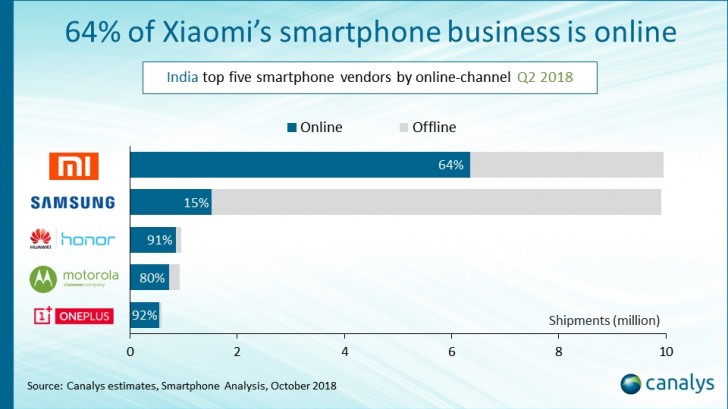 The offline market still holds the bigger chunk of smartphone sales in India, but changes are coming. Canalys pointed out Asus which transferred from offline distribution to stores and retailers to online-only in just months. This helped the Taiwanese company triple its Q2 shipments and bracing for a record performance in Q3 2018.
Other brands that will keep improving are Xiaomi with the massive dominance, Samsung with its discounts, but Canalys stated that the real winners in this competition are the platforms - Amazon and Flipkart.
Related
That's great news for my indian bros! smartphones will empower them and maybe change their country like it did to china
Online buying as actually growing in the Philippines. Most of the people I know are already buying online because it's more convenient. Especially when they can have the items delivered to their workplace.
They have customer care centres . You take the phone there .
Popular articles
Popular devices
Electric Vehicles