Caviar celebrates Putin's reelection with new golden iPhone X
Yordan, 21 March 2018
Apple launched the iPhone X at $999, and some people jokingly said that it should be made of gold for that price. The Russian luxury company Caviar took the statement to heart and had been introducing various versions of the flagship, including one with a meteorite-coated body and a variant with over 300 precious stones.
The latest product by Caviar is called iPhone X Putin Golden Age and celebrates Vladimir Putin's win at the Russian elections last week where over 76% of the citizens voted for him.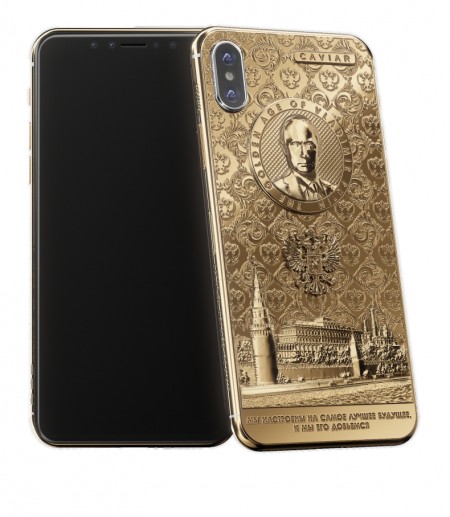 Instead of having a fancy sticker or a bumper case, Caviar has rebuilt the entire back. This variant has the face of Vladimir Putin in the center, instead of Apple's logo. Below the portrait is placed an embossed logo of the Russian Federation and the back panel is completed by Kremlin in 3D, and a quote that is translated as "We are ready for the brightest future and we will get there".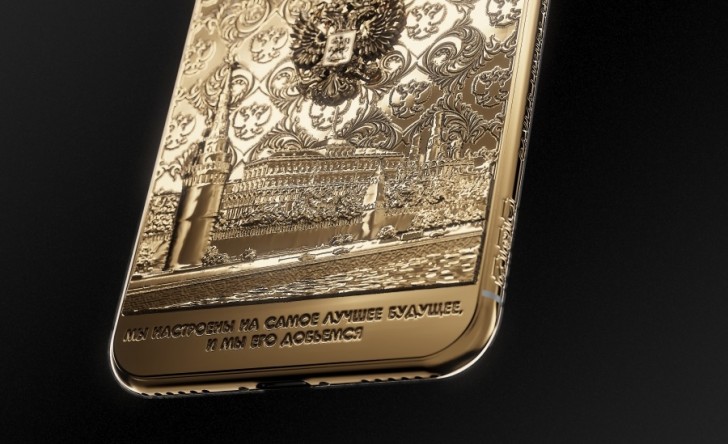 The coating of iPhone X's back is 24K pure gold, including the rim and the buttons. There are 76 units of the phone, each of them marked with its serial number on the side. The number celebrates the 76% vote. Caviar says the phone is a symbol of triumph and the unity of the Russian people as one team, "just like the President said".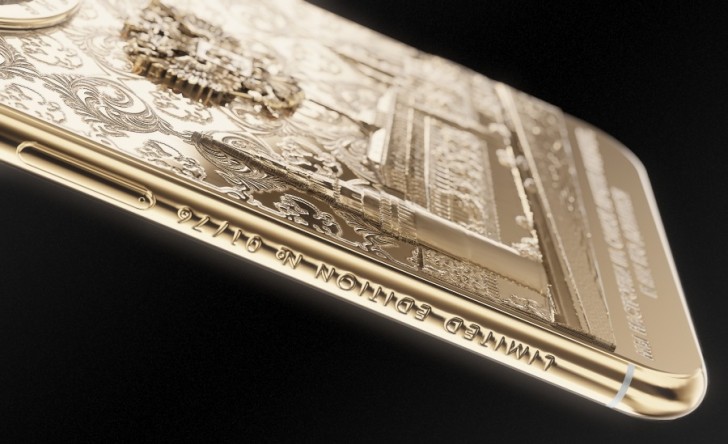 You better be seated now as we get to the price. The 64 GB version costs RUB269,000 or over €3,800/$4,600. You can also get the 256 GB iPhone X, but it will cost you RUB284,000 that translates to around €4,000 оr nearly $5,000. The phone comes with 1-year warranty, and at least the delivery is free.
Source (in Russian)
Related
They should make one of Nicolas Maduro and Hugo Chavez xD
Great looking phone. Far better taste than other expensive phones at this price range.
Too much haters and chickenshits on this forum.
Popular articles
Popular devices