Caviar unveils iPad Pro decorated with 1kg of gold, words of wisdom from Steve Jobs and Tim Cook
Peter, 02 March 2021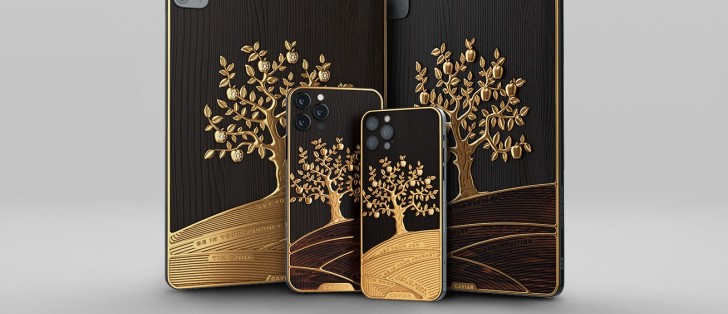 Caviar has taken things a little literally this time and replaced the Apple logo on the back of several iPhones and iPads with a whole apple tree. An apple tree made of gold that is and set on a background of darkened apple wood.
The crown jewel is the iPad Pro Grand Apple. Only one will be made and if you have $184,310 to spend you can decide whether it will be based on an iPad Pro 11 (2020) or iPad Pro 12.9 (2020) and how much storage it will have.
The Grand Apple will be decorated with 1kg of 18 karat gold shaped in the form of an apple tree growing out of a golden field of wisdom – all devices in the Apple collection feature quotes from the company's best-known leaders.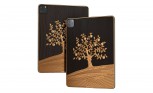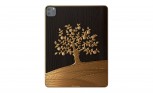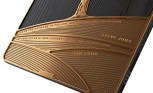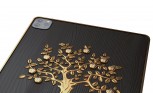 The iPad Pro Grand Apple by Caviar is decorated with 1 kg of 18 karat gold and 81 natural diamonds
The Grand Apple gets wisdom from both Steve Jobs, "Have the courage to follow your heart and intuition", and from Tim Cook "Let your joy be in your journey, not in some distant goal".
And if the kilo of gold wasn't enough, there are 81 natural diamonds with a diameter of 3 mm that bedazzle the apples growing out of the tree.
Then there's the Diamond Apple collection, which features the iPad Pros again as well as the iPhone 12 Pro and 12 Pro Max. It's the same thing, though dialed back to $10,000 or so. The real apple wood provides a beautiful dark background for the double electroplated golden apple tree.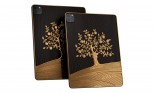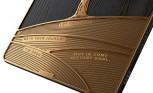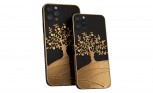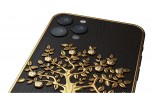 The Diamond Apple collection by Caviar includes iPhone Pros as well as iPad Pros
Nine natural diamonds are used on this one and another Tim Cook quote: "Life is fragile. We're not guaranteed a tomorrow so give it everything you've got". 99 pieces will be made for each of the iPhone and iPad in the Diamond Apple collection.
Finally, there's the Gold Apple collection of iPhones and iPads again. These drop the diamonds and feature more apple wood in addition to the double electroplated golden apple tree. One of these will set you back around $6,000-$8,000. Again, 99 pieces will be made of each.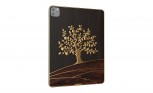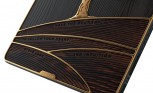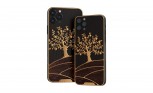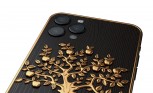 All devices in Caviar's Apple collection are adorned with words of wisdom from Steve Jobs and Tim Cook
If you want to have a closer look at Caviar's Apple collections head over to the official site.
Related
Anonymous
08 Mar 2021
tZ0
They are better than Buddha, they are real and they are or were CEO of the top tech company.
Really? It might get more hot as gold is a good conductor of electricity and heat, but its actual melting point is more than 1000 degrees Celsius (more than 1800 degrees Fahrenheit), so nothing an overheating phone is capable of.
Anonymous
03 Mar 2021
PUB
words of wisdom? who are they exactly? buddha?
Popular articles
Popular devices
Electric Vehicles