CES 2015 Innovation awards: Samsung grabs 36, LG snags 10
12 November, 2014

Samsung and LG happily announced they've been recognized for their products in the CES 2015 Innovation Awards. Samsung grabbed awards for 36 of its products - 12 more than last year - while LG won 10.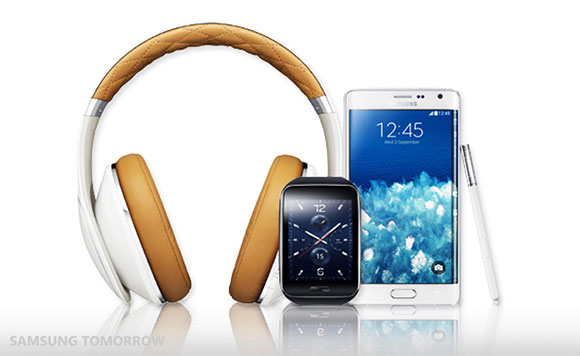 Out of the overall 36 CES awards for 2015, Samsung won 2 from the Best of Innovation awards category and 4 from the Eco-Design honors. Part of the company's products that won awards are the Galaxy Note Edge, Galaxy Note 4, Galaxy S5, Galaxy Tab S 10.5 and Galaxy Tab S 8.4, Gear S and Gear VR.
However, the company is also recognized for its 20nm 4GB LPDDR4 Mobile DRAM, YOUM Bended display and Green Memory 64GB 3D TSV DDR4 RDIMM.
LG's award winners include the LG G3, 77" curved flexible 4K OLED TV and EcoHybrid Dryer. With the latest recognition from the CES Innovation Awards panel, the company now boast 150 awards total received in the past 10 years.
CES 2015 is happening from January 6 - 9 in Las Vegas and Samsung revealed its main press conference there is scheduled for 2PM on Monday, January 5.
And yet you still buy Samsung brand for your TV. Why don't you buy Apple TV. Oh wait, Apple is not an innovative company and they can't even make their own display. Here's the Fact!. The fact is Apple is just wholesaler buyer parts from other com...
The best comment to close case for the Apple Fanboi.... I can sleep well now. Here's the Fact. The fact is Apple is just wholesaler buyer parts from other companies and assemble them to sale so no innovations.
OH yeah, you're right spot on!
Popular articles
Popular devices