Check out the new phones of the week
Victor, 25 October, 2015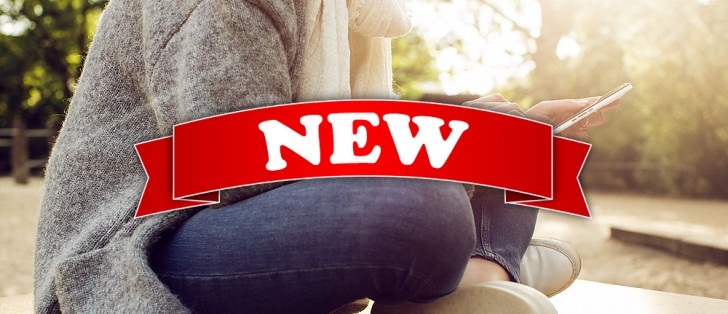 The past few days were quite busy on the mobile scene. Announcements have been flying all over the place, so much so that we found ourselves hard pressed to keep up. First and foremost, there is the HTC One A9 – arguably the prettiest smartphone from the Taiwanese company to date. The One A9 also offers interesting hardware including a 5.0-inch, 1080p AMOLED display, 2GB or 3GB of RAM and the all new mid-range Qualcomm SoC – the Snapdragon 617. Its price, however, is a little hard to swallow at around £450.
The Oppo R7s is another newcomer. The metal-clad phablet features 4GB of RAM and a 5.5-inch 1080p AMOLED display that's covered by 2.5D glass. Also a Qualcomm Snapdragon 615 chipset, 32GB of built-in memory and a 13MP camera.
Also rocking a mid-range specs sheet is the all new LG G Vista 2. It is powered by a Snapdragon 615 SoC, coupled with 2GB of RAM and also boasts a 13MP camera. It is equipped with a spacious 5.7-inch FullHD display and bundled with a stylus for better productivity.
Samsung had a couple of entry level smartphones of its own to show off – the Galaxy On5 and On7. The latter features a 5.5-inch 720p TFT display and runs on a quad-core 1.2GHz processor with 1.5GB of RAM. Its sibling, the On5 has a smaller 5.0-inch HD display and an Exynos 3475 SoC along with 1.5GB of RAM. They are hardly impressive in the specs department, but are expected to retail for just $150 and $200 respectively.
Next up is the ZTE Axon, a more affordable version of the Axon Pro designed with the US market in mind. It offers a 5.5-inch 1080p displayg and the well-known Qualcomm Snapdragon 801 SoC.
We also got the official debut of Meizu metal – the spiritual successor to the quite successful Meizu m2 note. It also has a 5.5-inch display, only with FullHD resolution. The Meizu metal runs on the MediaTek's Helio X10 chip with 2GB of RAM, a 13MP camera and 16 or 32 GB of storage.
The list goes on even further with the Kyocera DuraForce XD as well as a whopping four new budget offers by Gigabyte, tallying up to the impressive 12 count we already mentioned.
Related
Warning
: A non-numeric value encountered in
/hosting/gsmarena/www-55-ssl/_opinionhelper.php3
on line
462
Hey, it's not me who wrote that statement. "adlk" did as I only detailed his/her statement. Personally, for me it's not the "first" that's matters for me the most but rather who's did it the best. It's HTC's A9 design that hits me, with Apple's ...
What the , iphone copied HTC at the first place, they copied some of the designs of the HTC from One m7, and iphone's 3D touch copied from Huawei
Warning
: A non-numeric value encountered in
/hosting/gsmarena/www-55-ssl/_opinionhelper.php3
on line
462
So, here goes your list in details without any confusion for product-separations: HTC One A9 - Copycat, Oppo R7s - A Bit Copycat, ZTE Axon - A Bit different, LG G Vista 2 - Same LG G-Line, Meizu Metal - iPhone Remix, Samsung Galaxy O...
Popular articles
Popular devices