Check out the Surface Duo in action from Microsoft's press event
Michail, 14 August 2020
The Microsoft Surface Duo was announced back in October though we had to wait untill this week to learn about its detailed specs and availability. It's one of the more interesting devices in recent memory and now we have the full press event video with Panos Panay guiding us through the software and pretty much everything there is about the device in a 35-minute product brief video.
The video starts off with a breakdown of the Surface brand and its journey leading up to the Duo with a clear emphasis on addressing users' needs and thinking outside the box in terms of both software and hardware. The actual product demo starts at around the 8-minute mark where Panay details the interface layout. Navigating the OS and switching through apps seems fluid and responsive and each supported app will be able to work on either of the two screens or in a "spanned mode" across both for added functionality.
The key takeaway is that Duo will adapt to your usage patterns and use-cases instead of the other way around. The device was built with the idea of "keeping you in-flow" by spreading content over both screens letting you do more than one task at a time. Duo will also adapt to the way you're using it whether its folded, in portrait or landscape mode. Examples from the video were texting while browsing the web, video chatting while watching YouTube and reading a book while taking notes.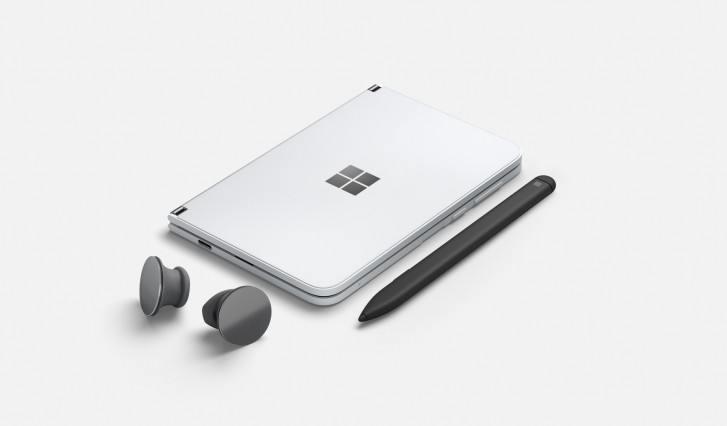 Panay also demoed App groups feature which will let you pair any two apps with a single tap and use them side-by-side. Amazon's Kindle has also been reworked and offers a pretty neat reading experience when spread over both screens in landscape mode. We also get to learn more about the Duo's bumper cases, compatibility with Microsoft's Your Phone on PC and much more which you can check out in the video.
Related
Because you already have one and can speak on how good the product is right? Being you commented before the thing was even released. Ya know, the iphone 25 is terrible while were at it. So is the 2037 BMW M5.
I looked more at him than I did the device, he's handsome!
Not exactly. Most of the smartest people are not behind money and often working in academia where people can be pretty solvent not rich. you may say clever people who wants money and be successful at that. maybe its a perspective: the place wher...
Popular articles
Popular devices