Choosing between the Galaxy Note5 and S6 edge+ is tough, Chrissy Teigen will tell you
George, 14 August, 2015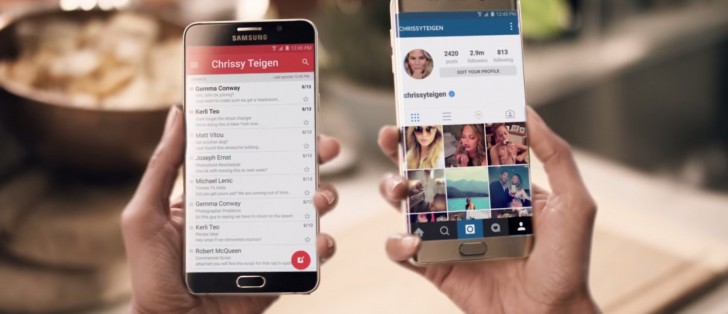 No matter how hard Samsung tries to persuade you that the Galaxy Note5 and Galaxy S6 edge+ are two very different devices with distinct target audiences, there's no escaping the fact that both of them are similarly sized 5.7-inch premium phablets with identical internals.
It's no wonder then that picking one of the two is a tough call, which mostly hangs on whether you'd ever think of using the S Pen. It would appear, though, that there's more to consider, as Chrissy Teigen will quickly have you convinced in the video below.
Having a model talk about smartphones certainly brings a fresh perspective, and surprised as you may be, she does appreciate the S Pen. Ultimately, though, she goes for the Galaxy S6 edge+, and we suspect Pippa (the French bulldog) might have had a say on the matter.
But why does John Legend have two phones, after all?!
Related
Why does that 'I don't know what nerd thought of this...' line bother me so much? Do 'hip and cool' people still think it's hip and cool to call smart people nerds? Without these 'nerds', cute people who don't contribute anything to society would fal...
That is what glove made for. Beside, we don't have cold winter. Poor you living in Siberia.
Are you forgeting Note Edge with stylus. Works very well for me.
Popular articles
Popular devices