Chrome OS devices have outsold Macs in the US for the first time ever
Vlad, 19 May, 2016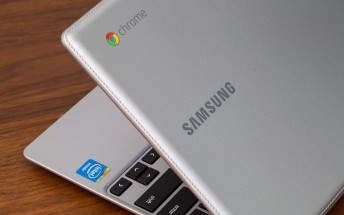 For the first time since Chrome OS was launched, devices running Google's operating system have outsold Apple's Macs in the US in the first quarter of this year. The data comes from IDC, though an exact number for Chrome OS device sales hasn't been given.
That said, Mac OS computer sales are estimated to be around 1.76 million for Q1 2016, so Chrome OS device makers have probably sold almost 2 million units during the same time frame. IDC notes however that most of those Chrome OS sales have gone to schools, where they are apparently very popular.
Chromebook laptops, Chromebase all-in-1s, Chromebox small desktop computers, and Chromebit HDMI sticks are currently your options if you want to join the Chrome OS ecosystem. And in the near future, all of these may end up running Android apps.
Related
It's news like this that makes me kinda proud to be a Chromebook user lol
OS X IS a full OS. Obviously you never used one. I use it as my primary OS. I run Parallels on the side to simultaneously run windows 10 because there are many apps on Windows that I need that are not on OS X. One thing I don't like about OS X is tha...
I actually know a lot about this - and although Linux runs on these machines, it will perform poorly, and will have certain issues with battery, screen, screensaver, drivers, etc. so this is not a good option at all. And if you want to use those...
Popular articles
Popular devices