"Chrome OS is here to stay", Google says
Vlad, 02 November, 2015
Last week a controversial report from the Wall Street Journal claimed that Google is working on 'folding' Chrome OS into Android. The new, combined operating system would apparently launch in 2017, although it's said to already have been in the works for a couple of years.
Hiroshi Lockheimer, Google's Senior Vice President of Android, Chrome OS, and Chromecast, soon after put out a tweet disputing the information, and today he's written an entire official blog post about the situation.
"Chrome OS is here to stay", he says, trying to once and for all put an end to all the speculation. This isn't the first time we've heard about Google wanting (or "needing") to combine its two operating systems, although oddly not many in the media seem as convinced that Apple should do the same with Mac OS and iOS.
Lockheimer clearly states that "there's no plan to phase out Chrome OS". And he also uses the occasion to give us some stats regarding Chrome OS. Every school day, 30,000 new Chromebooks are activated in US classrooms, which is more than all of their competitors combined. 2 million teachers and students in more than 150 countries have the Share to Classroom Chrome extension, which gets students all onto the same webpage instantly. This seems to imply that Chrome the browser or Chrome OS is a staple in classrooms across the world, not just the US.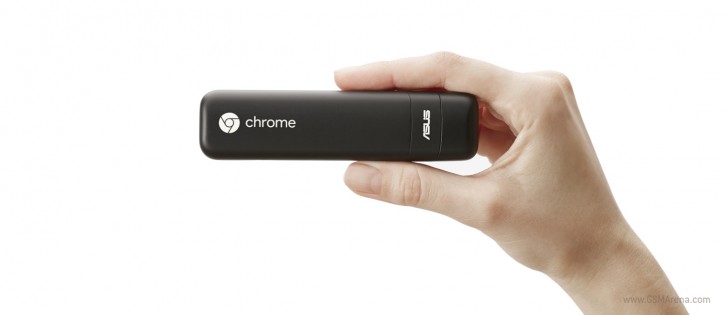 The Google SVP also name-drops the upcoming Asus Chromebit (pictured above), which is apparently going to be available in the next couple of weeks for $85. The Chromebit is a Chrome OS running HDMI dongle that can turn any TV into a computer.
Finally, we're being given an idea of what to expect from Chrome OS in the future: a new media player, a visual refresh based on Material Design, improved performance, and a continued focus on security. Oh, and "dozens" of new Chromebooks should be announced next year.
Related
"chrome os is here to stay" - but i'm not! although with each version - despite the improvements and new features - there comes also a heck lot of new restriction aswell wich makes me less like each new edition I'd hate to see it killed/taken over...
Thats what I meant. To use Linux OS. Its a much better OS than Chrome!
As Google it self reports, within a classroom environment Chrome OS is a beast. It's one of the best simplified an stripped down OS's. Giving you a quick, an secure internet connection! My concern how ever is taking Android, which is a Linuix b...
Popular articles
Popular devices