Counterclockwise: the most successful mobile games of recent years
Peter, 23 July 2017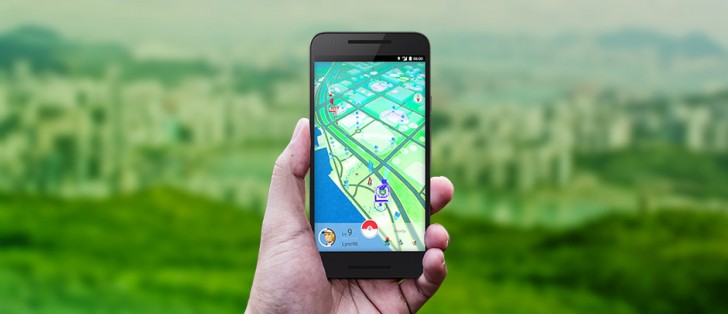 Mobile games have turned into a global phenomenon – or problem, depending on how you look at it. If you're looking to kill some time, mobile games offer a variety of fun activities, anytime, anywhere. If you're an employer or the parent of a student with homework... well, then it's a problem.
We'll now have a look at the most popular games of recent years.
Flappy Bird – 50+ million
A game people loved to hate – so very simple, so very addictive, so very frustrating. All those mixed emotions pushed it to over 50 million downloads in less than a year after launch (May 2013).
Clash of Clans – 100+ million
Strategy games enjoyed great popularity on computers, the point & click interface suit them well. Clash of Clans doesn't focus on micromanagent quite as much – and the people love it. Last year, the game boasted 100 million daily players!
Plants vs. Zombies 2 – 100+ million
The sequel of the action strategy game that pit agriculture against the undead passed 100 million installs. The original hit 25 million at its peak, making this a rare successful sequel (just ask Rovio how hard it is to recapture old glory).
Sonic Dash – 200+ million
Everyone's favorite hedgehog showed the power of nostalgia – the game raced from 100 million downloads (June 2015) to 200 million (July 2015) with the speed of its titular character. This game does owe some credit to Temple Run, but we think its safe to say that a Saturn Classic would be a hit (it worked like a charm for Nintendo).
Fruit ninja – 300+ million
Mobile gaming began before touchscreens, but Fruit ninja could only ever have worked on a touchscreen phone. Back in 2012, it crossed the 300M download mark when 1 in 3 iPhones in the US had it installed.
Angry Birds – 500+ million
One of the first games to conquer the world – these 500M installs were back in 2011! Just think, smartphones were much fewer back then so it's even more impressive. It taught us an important lesson: cute characters really help sell a game (and later, a movie).
Candy Crush Saga – 500+ million
A simple puzzle game perhaps, but a highly successful one. Back in 2013 it crossed 500M installs as it became a phenomenon on Facebook (1 in 23 users of the social networked were fans)
Temple Run – 500+ million
Infinite runners combine exploration with lightning reflexes, a potent combination. Temple Run celebrated 100 million installs a year after it launched in 2011 and since then passed 500 million. A movie was rumored, but seems to have died on the vine.
Pokemon Go – 750+ million
Hunting imaginary monsters proved a popular pastime, often making the news with the many odd accidents that occurred during a hunt. Niantic, developer of the much less popular (but similar) Ingress, handled things expertly - even when it seemed that people were getting bored, new content roped them back in.
The Pokemon is king of mobile gaming, but the number of games with more than 100 million downloads surprised us – there are so many of them! We didn't cover them all of them, partly because we tried to stick to one game per publisher. Before we go, here are a few honorable mentions.
Farm Heroes Saga
No, this isn't FarmVille, it's another King game – the makers of Candy Crush Saga. With 100 million – 500 million downloads on Google Play, this one proved much more popular than the similarly named (and themed) competitor. To be fair, FarmVille was always a Facebook game, less so a mobile game.
Don't Tap The White Tile
Guitar Hero, but with a piano theme, this game and its sequel both have over 100 million installs on Google Play.
Pool Billiards Pro, 8 Ball Pool
Both of these have between 100 million to 500 million installs on Google Play (the platform doesn't get more specific than that). A popular bar game for sure, but we're surprised to see it so successful on mobile platforms.
Related
Anonymous
02 Aug 2017
JG0
I constantly was talking about PSP and PS1 from the beginning. Even my first comment is about them.I also mentioned the "handheld" or "portable" words in almost all of my comments. I also said that phones are portable consoles. You couldn't understan...
Anonymous
02 Aug 2017
FMY
i never denied that phones replace handheld consoles though did I? But you never clearly stated that you were on about handheld and old consoles aside from one obvious comment and using examples but you were still referring consoles as a whole range ...
Anonymous
02 Aug 2017
JG0
The phones have already replaced the handheld consoles long ago. Deal with it. You have poor reading comprehension. Go back to school and read again my comments. I was talking about handheld consoles like PSP and old consoles like PS1. Do you ev...
Popular articles
Popular devices
Electric Vehicles