Counterpoint: Honor strongly rebounds in China, on its way back to the top
Yordan, 06 August 2021
Honor has separated from Huawei to keep itself afloat, and Counterpoint Researchis now reporting the move was a success as the brand is starting its fightback. The freefall from the early months of the year when Honor was reorganizing its buisiness is seemingly over and the 50 series have brought in considerable spike in sales.
Honor has posted very strong growth for the past two months, reaching an 8.4% market share in June - the last month for which the data is compiled.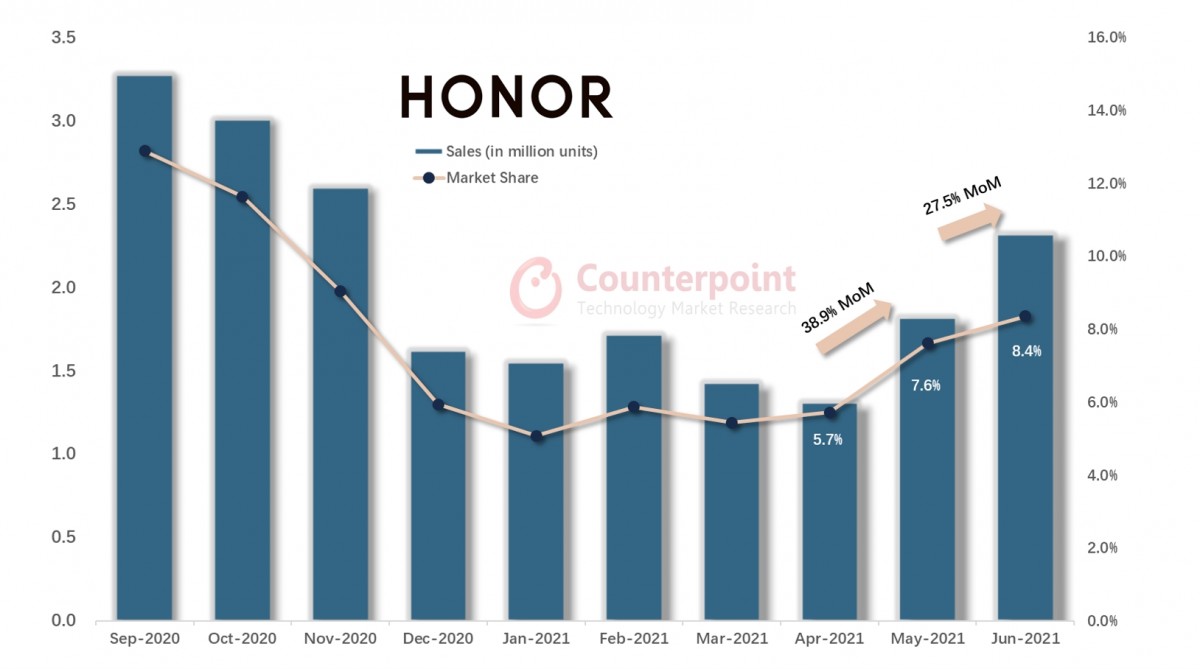 Looking even closer Counterpoint Research has revealed sales between June 21 and July 4 have jumped 36%, compared with the previous two weeks, fueled by the Honor 50 launch on June 25. This means the company has more growth ahead of it and with the Magic 3 series coming next month it may not be stopping soon.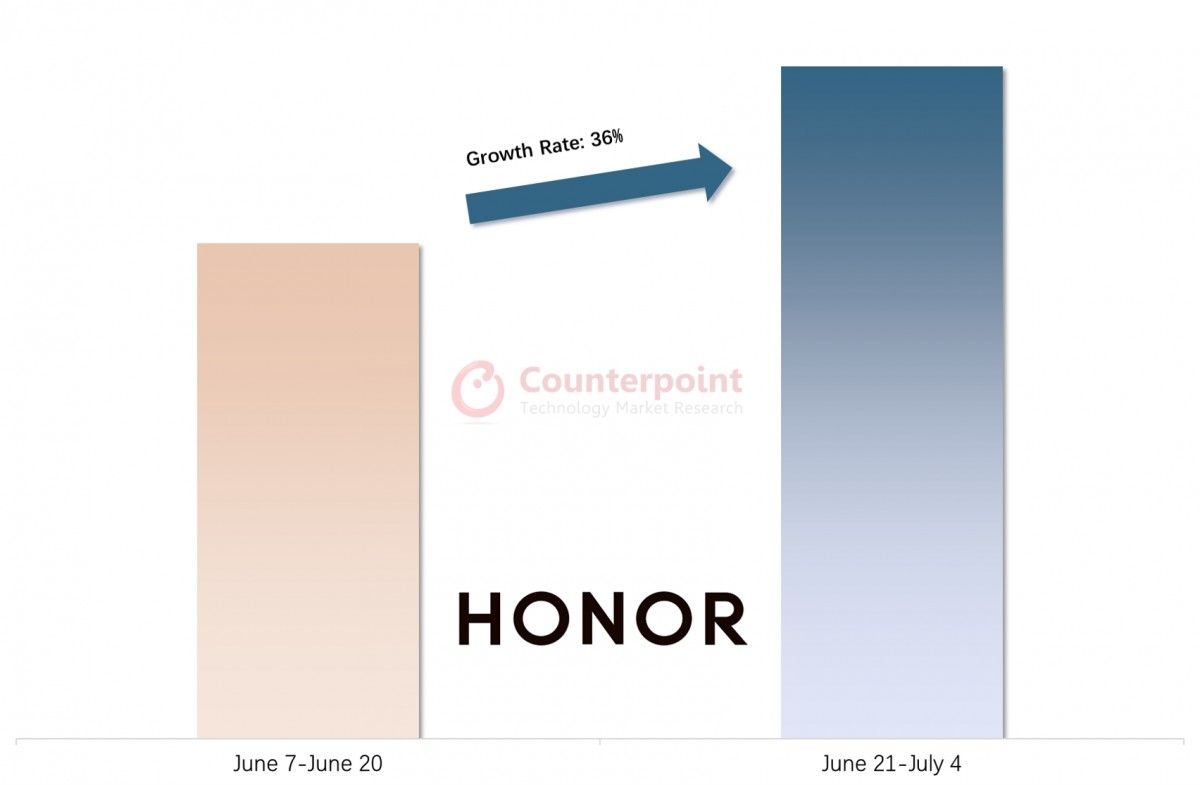 The performance can be attributed to brand loyalty among customers, as well as R&D capabilities - George Zhao has revealed over 4,000 people were rehired at the new HQ when Honor split from Huawei, and now users are appreciating the continuity the brand is keeping.
Another key reason Honor is poised to become a strong competitor are its links with Digital China - a Chinese company that has the biggest supply chain network under its wing, allowing Honor to distribute its devices to a wider audience.
Related
ThanosB75
07 Aug 2021
MKK
I can't wait to see if Honor Magic 3 or Honor Magic 3 Pro will have memory card slot! If it will have, I will buy two of them whatever it may cost!
Anonymous
07 Aug 2021
xq5
Nobody knows about it. It can happen the opposite as well. Xiaomi may overtake all of them.
Popular articles
Popular devices
Electric Vehicles