Counterpoint: iPhone 8 is the Top Selling Smartphone for May 2018
06 July 2018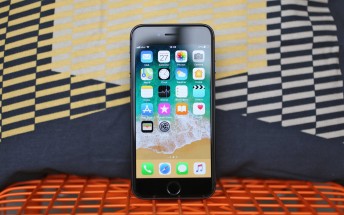 The iPhone 8 is the best selling smartphone in May 2018, according to Counterpointís Market Pulse. Apple devices are dominating the Top 5, with the iPhone X and iPhone 8 Plus taking third and fifth place, respectively. Second in the monthly research came the Samsung Galaxy S9+, while the Top 10 is completed by devices from six manufacturers in all price categories.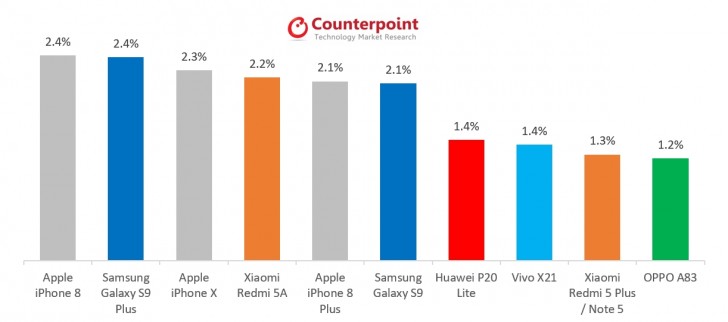 Latest iPhone devices gather 6.8%, while the Galaxy S9 duo is responsible for a 4.9% share of the total sales. In total, one in every nine sold smartphones during May was either an Apple or a Samsung flagship.
According to Market Pulse, Huawei P20 series impressed in India, but the P20 Lite was the only device that made the Top 10 globally with 1.4% sales of the total 2.6% for the flagship portfolio. The research agency also pointed out that Oppo and vivo devices gained good momentum thanks to price cuts, heavy promos, and cross-media promotions.
Related