Curious 16-inch MacBook Pro images appear in latest macOS beta
Victor, 19 October 2019
A couple on interesting pictures have been unearthed by a French blog, buried inside the resource files of the first two macOS Catalina beta builds (10.15.1). These appear to show renders of a MacBook Pro in both Silver and Space Gray colors that seems very familiar, yet slightly different upon closer inspection.
Going by the relatively smaller bezel size around the display, as well as the "macbookpro-16-silver" and "macbook-pro-gray" file names, it is almost certain that we are looking at a new iteration in Apple's high-end laptop family. One, that has already been mentioned by Apple analyst Ming-Chi Kuo in the past.
As per current rumors and scattered info, the new 16-inch MacBook Pro is expected to feature a 3,072 x 1920 pixel resolution on its 16-inch display and be powered by Intel's 9-th generation Coffee Lake processors. Likely going up to an 8-core i9, just like the current 15-inch MacBook Pro model. The new mac is also widely believed to offer a re-designed scissor-style keyboard mechanism to finally address all the issues Apple has been having with its butterfly switches of late.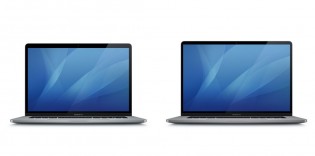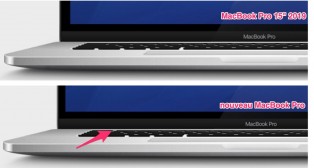 New design compared to current MacBook Pro 15
The biggest change, however, definitely has to be in the display diagonal. Looking at Apple's official renders of the current 15-inch MacBook Pro, also pulled from macOS alongside the new images or "icons", as Apple calls these, it seems that Cupertino has managed to shave-off a lot of display bezel. Meaning that the new laptop probably won't be that much bigger than its sibling. Another potential upgrade likely to debut on the bigger MacBook is a Mini-LED display.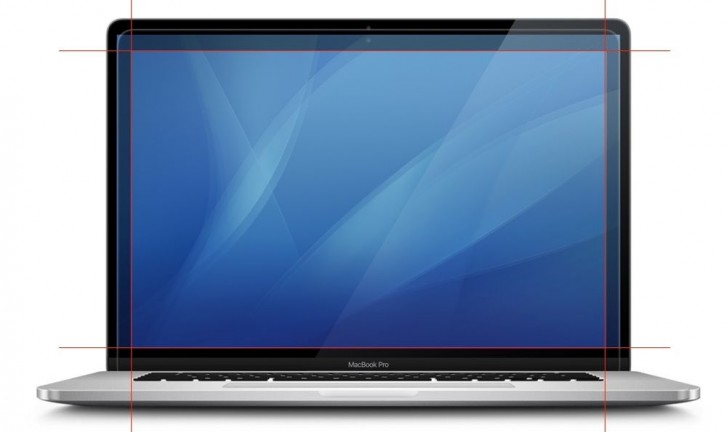 However, the latter speculation is rather dependant on actual timing for the release, since Mini-LED tech is expected no sooner than next year. And all of this is only possible if we assume the unearthed "icons" are a viable indication of the new MacBooks's existence and upcoming release in the first place. Going by previous experience, product icons within Apple's beta software have actually been quite a reliable source. The iPhone X's redesign was originally confirmed by such an image, as well as the iPhone XS Max and new iPad Pro designs. Most recently, we have another such image to thank for the still rumored noise-cancelling AirPod Pros, which allegedly make an appearance in iOS 13.2 beta.
Hence, optimistically we could expect to see the new 16-inch MacBook Pro at a second Fall event. Apple has historically been holding these, often with a focus on iPad and Mac updates. Then again, next year is an equally viable option. We'll just have to wait and see.
Related
Woow, like it. But can't buy......
holy words from fanatic fanboy
15"/16" macbook pro uses the 45w cpu..and there will not be a mobile cpu that powerful until late 2020, so going 15-25w 10th gen would be a huge step back
Popular articles
Popular devices