Deal: 128GB Google Pixel 2 XL for only $339.96
Vlad, 04 July 2019
If yesterday's deal on Google's Pixel 3 XL didn't impress you, or if you simply don't want to spend that much on a new phone, perhaps you'd be interested in its predecessor instead?
We ask because at the moment you can grab an unlocked 128GB Pixel 2 XL from Rakuten for just $339.96. That's around $200 less than you'd pay for the Pixel 3 XL at the same retailer, and about $260 off the price of the Pixel 2 XL in most other places that sell it.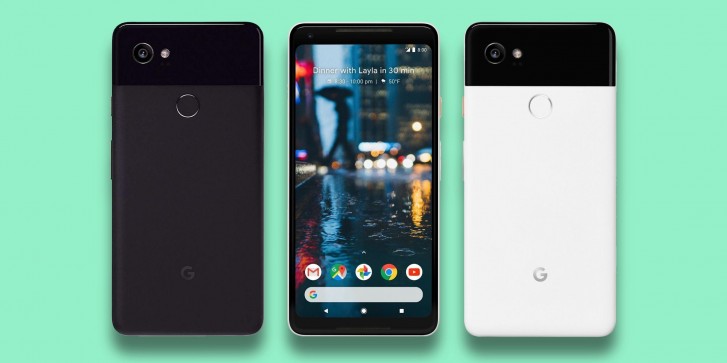 We're talking about a brand new device here, not used. And while it might be old, it has the exact same amount of RAM as any newer Google Pixel phone, so it won't feel antiquated in that regard - or more antiquated, anyway.
To take advantage of the deal, hop on to the Source linked below and make sure you enter the promo code "SAVE15" at checkout, as that's what's going to lower the price all the way to the magical $339.96 level. You need to be logged in to a free Rakuten account for this to work, though - but hey, if you don't have one and create an account you can even get a $10 gift card for that effort.
Like most deals, this is likely to not last very long, so don't think about it too much. If you're interested, just act soon.
Related
Don't waste your money. Get a Pixel 3a or 3a XL. Much better phone, better screen (Samsung vs LG), better camera and photo software, and headphone jack too.
Anonymous
08 Jul 2019
I@a
Your litany of justifications why the almost 2-year old Pixel 2XL is worth it now with the 'sale' price is proof you buy based on emotion and feelings and most likely buy based on bragging rights than true substance and functionality. Already t...
Anonymous
07 Jul 2019
Y7u
Oh get off your high horse, you're the one who compared it to the Plasticophone first. The headphone jack, slow and unreliable microSD cards and FM radio are ancient technologies, no major flagship has those features anymore, heck even Samsung is sta...
Popular articles
Popular devices
Electric Vehicles