Deal: $220 discount for Microsoft Surface Pro 3 with Core i5 and 128GB on eBay
Ricky, 25 April, 2016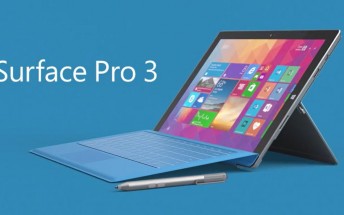 You can get a great deal on a brand-new Intel Core i5-powered Surface Pro 3 with 128GB of onboard storage for just $780. The Surface Pro 3 is a 2-in-1 tablet PC with optional snap-on keyboard (which is not included in this deal) with a high end processor, a thin profile, and long lasting battery life. The listing does include a Surface Pen and 36W Power Supply.
Seller gravitybuys is offering this 2 in 1 for $220 off the retail suggested price of $1000 which comes out to $780. The eBay listing also offers an option 2 year protection plan for $100 that protects your device from accidental damage by offering a repair, replacement, or credit for the amount you paid for it.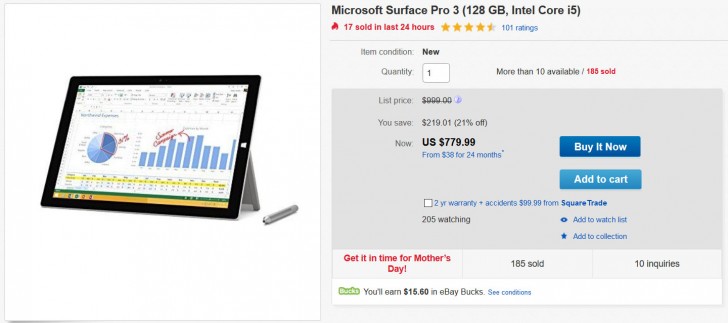 This Surface Pro 3 in question comes with Windows 8.1 Pro out of the box, but should include a free upgrade to Windows 10 which is available until July 29. So if you are in the market for this very particular 2-in-1 PC, this is a great deal, seeing as Best Buy has it at $850
Related
If you looked at the first comment the guy said about a pro 4! with an i7. the i7 wasn't related to the pro 3. Thanks for reading guys. you stay classy GSM
It says clearly Intel Core i5 - That's "i5" guys! Where did you ever read i7?!? Anyway, a price cut for a previous generation chip and Surface model should end up at 600$, maybe even 550$ and then it'll be a 'logical' option for a potential buyer tha...
Popular articles
Popular devices