Deal: Buy Galaxy S7 or S7 edge in US and get other 50% off
Himanshu, 22 February, 2016
If you are in the US and are planning to purchase either of Samsung's newest flagships, here's a deal for you: the carrier is currently running a 'buy one, get second half-off' promo on the devices, allowing you to lease or buy one Galaxy S7 or S7 edge and get a second one for half the price.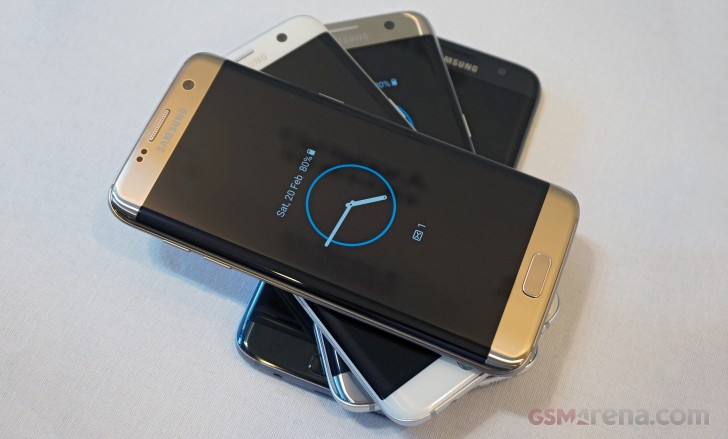 "Get two Galaxy S7, two Galaxy S7 edge or one of each with this great deal," the carrier said in a press release. In addition, Sprint has also introduced a Galaxy Forever program, which lets you upgrade to the latest Galaxy smartphone any time after making 12 payments on a Sprint Lease.
This means you can lease a Galaxy S7 or S7 edge from Sprint (which you can do starting March 11) and return it in exchange for the Galaxy S8 next year.
"We're inviting consumers to join the millions of customers who have switched to Sprint with an offer that lets everyone get their hands on each new generation of Samsung Galaxy smartphones from Sprint every year," said Marcelo Claure, Sprint CEO. "With Galaxy Forever, our customers can easily swap out their new GS7 or GS7 edge for the next generation after just 12 payments of less than $26 per month – that is less than a dollar a day. There has never been a better time to get your hands on the hottest Samsung Galaxy smartphones from Sprint."
For more details, including pricing information, head to the Source link below.
Related
This deal only for Sprint? Or does Tmobile has this deal? I see Tmobile has this deal but I don't see they included S7 / S7 Edge in there.
... but can you unlock them to work in your country with your local service provider?
Just buy it through a mail forwarding service... I'm in Saudi Arabia and I buy stuff all the time from the US... the service i use is by Fedex (Store2Door). but im sure you can find one in your fedex branch...
Popular articles
Popular devices
Electric Vehicles