Deal: buy the Honor 7X for just $1 in flash sale that starts tomorrow
Vlad, 05 April 2018
If you've been eyeing the Honor 7X and haven't yet purchased one, you might want to wait until tomorrow - April 6, at 10 AM PST. That's when the Huawei sub-brand will start a flash sale in the US, during which you'll be able to buy the Honor 7X for just $1. No typo, it's really $1.
The caveat is rather obvious. Since this is a flash sale only a limited number of devices will be available at that price. The sale ends on April 8 at 10 AM PST, but you're only likely to actually find a unit in stock for $1 if you act fast tomorrow.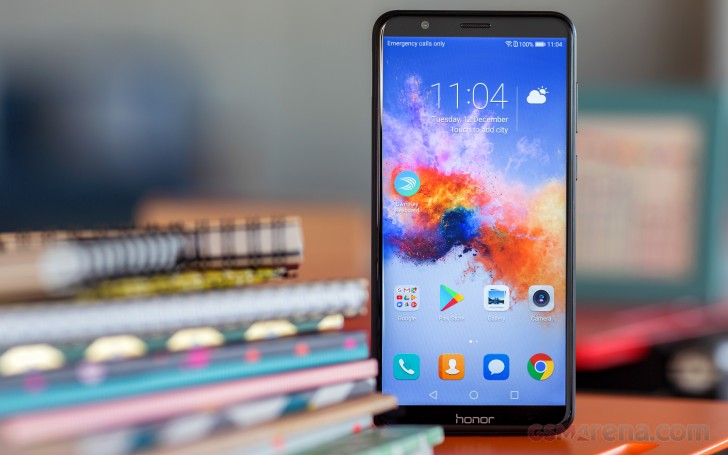 Honor 7X
If you aren't able to get the Honor 7X at that incredible price, you can purchase it for $199.99 and receive a free pair of earphones - that is, if you buy from Honor's online store between 10 AM and 12 AM every day.
If you want the Honor View 10 instead, you will be able to grab one for $469 from April 6 to April 8, by using the coupon found at the Source link below. Since this phone now goes for $499, you're saving $30 if you opt to wait until tomorrow and apply the coupon.
Finally, the Honor 6X has received a price cut and can be bought for $149.99 (down from $199.99). This is once again a limited quantity situation, keep in mind. If you're after accessories instead, you can buy the Honor Band 3 for $39 ($20 less than usual), Bluetooth earphones for $39.99 (down from $49.99), and wired earphones for $9.99.
Related
Look at the number of folks just on this sight who were trying. This one was plastered all over the web. Can't imagine why the site was bogged down and the sale lasted less than a second. Comical how the concept of a flash sale was over the hea...
For real... I was logged in 10 minutes before the time and I was waiting patiently when the time clock changed to 10. The site took a while to load into allowing me to fill in all the required areas and by the time I was done which was less than 1 mi...
I had a similar issue with the website requiring a password and username to sign aside from being signed in into my account. Not even two minutes passed and I try again and it says that they're sold out. So it makes me wonder whether the ad was for r...
Popular articles
Popular devices