Deal: Free fast charge wireless charging stand with Samsung Galaxy S9/S9+
20 March 2018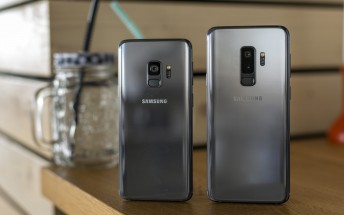 If you are in the US, and are planning to purchase a Samsung Galaxy S9 smartphone, you'll be happy to know you can get a free wireless charging stand with your purchase.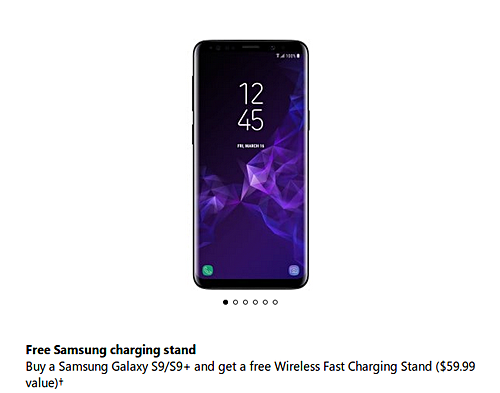 In order to avail the deal, you'll have to buy the device from the US Microsoft Store, which is offering the unlocked variant of the flagship smartphone.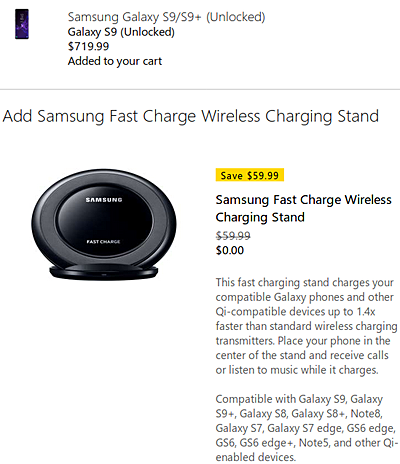 Of course, the promo is also available on the Galaxy S9+. It runs through March 31. For more info, head to the Source link below.
Related