Deal: Razer Phone is $300 off for a limited time
Vlad, 08 September 2018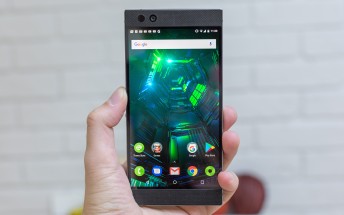 Now that its successor is on the way (and starting to leak more and more), the original Razer Phone from last year is seeing a massive discount at the company's own online store.
Normally priced at $699.99, you can now buy one for just $399.99. You get a whopping $300 off by applying the promo code WOOHOO at checkout. That's it - no hidden caveats here. Well, there's one thing you do need to keep in mind: this is a limited time offer and it's unclear how long it will last.
So make sure you act fast if you want to take advantage of it and buy one of the first gaming-oriented smartphones. It still has very good specs even today, including its 120Hz display, Snapdragon 835 SoC, and 8GB of RAM. The 4,000 mAh battery is ample enough to make it through your extended gaming sessions, while the current software is Android 8.1 Oreo.
Related