Deals: Samsung Galaxy S9 and S9+ get a 10% discount on eBay
10 April 2018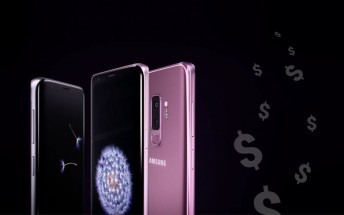 The Samsung Galaxy S9 and Galaxy S9+ are new and exciting, but unfortunately this also makes them expensive. That's why you may want to be on the lookout for deals such as this one in the US.
An S9 (Snapdragon 845, dual-SIM) goes for $670 – available here – while the S9+ (S845 again, dual-SIM) goes for $770. That's down from the MSRP of $720 and $840 respectively.
These are new factory unlocked units located in Florida. They are available in Midnight Black and Coral Blue.
Related