Dual SIM Galaxy S8+ reaches mainland Europe
Peter, 29 June 2017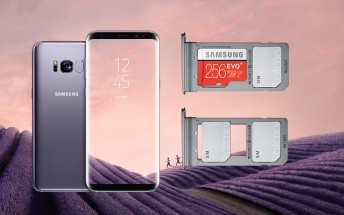 First in the UK, now in mainland Europe too – the dual-SIM version of the Samsung Galaxy S8+ is now on sale.
Note that this is a hybrid slot – the second card can be either a nanoSIM or a microSD, but you can't both expand storage and add a second phone line.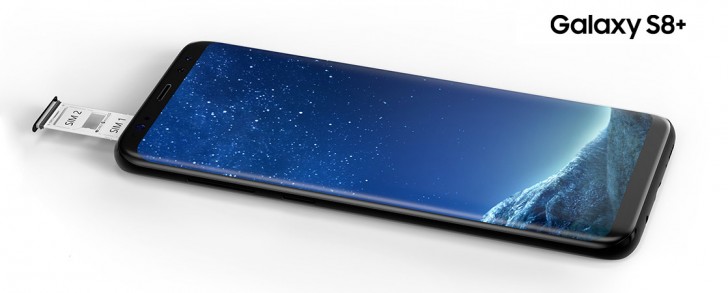 In Germany, it will cost you €900 and is available in Midnight Black and Orchid Grey. You get a free wireless charging station (valued at €80) to offset some of the premium. It's the same price in Austria, though without the wireless charger. In Spain, it's €910 and, again, no charger. That's still better than Italians, who have to pay €950!
Those are all the EU stores we confirmed are offering the Galaxy S8+ Dual SIM, but others could join soon. The smaller S8 didn't get a dual-SIM version.
Related
i have s8+ but it is not accepting dual hybrid slot what should i do please advice since i need to make it dual sim.
Hi, The difference between a sigle SIM Samsung S8 and a dual SIM is just about the slot itself or it`s about the OS as well. Meaning that if you change the slot is enough to make it work with 2 SIMs or not? Thank you!
This kind of slot where you have to choose either a second SIM card or sd card sucks big time.