Emporio Armani Connected 2018 Announced
Paul, 17 July 2018
Fashion brand Emporio Armani announced the Emporio Armani Connected 2018. Is this finally a fashion smartwatch without compromise?
Wearing a stylish fashion branded smartwatch often led to compromise with many popular features such as GPS, wrist-based heart rate monitoring and NFC payments often missing in part or in their entirety.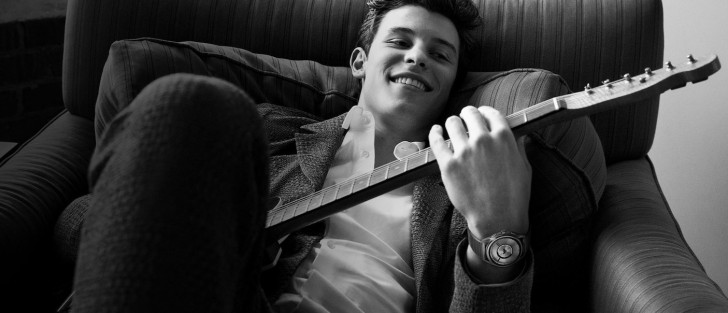 The Emporio Armani Connected 2018 promises the perfect blend of features and style by offering:
Google's WearOS 2.0
GPS
NFC for Google Pay (Alipay in China)
Wrist-based Heart Rate Monitoring
Waterproof up to 3 ATM
1-2 battery life
This enables the Emporio Armani Connected 2018 to track your indoor and outdoor workout or directly navigate to the local coffee shop from your wrist. Even if you have no intention of heading off out for a run or to the gym with your fashion smartwatch, all day heart rate monitoring is a welcome addition as it's one of the best indications of health and fitness.
While on the subject of heart rate monitoring, ours 'skipped a beat' when we saw that the Emporio Armani Connected 2018 would still be powered by Qualcomm's aging Snapdragon Wear 2100 SoC.

The Emporio Armani Connected 2018 features a 1.19" touchscreen AMOLED display within a sleek stainless steel case measuring 43 x 49mm and is available in a range of colors including silver, black and rose gold.
As is the de rigueur, you can choose from a variety of straps to complete your look, including single link bracelets, leather, and mesh/Milanese loop.
Google's Wear OS has Google Assistant built-in, so you'll be able to shout questions directly on your wrist if desired. While Emporio Armani pre-install a number of their unique watch faces in addition to the plethora of watch faces that you can download.
With Emporio Armini being a member of the Fossil Group, we expect many of their other brands to round out their feature lists in the coming months. Speaking of which, the Fossil Group confirmed the company is working on a new version of the Diesel On Full Guard watch for launch later this year.
The new Emporio Armani will be available to purchase before the end of this month with pre-orders available imminently, with pricing set to start at $295.
Related
Still Ioffer is better option. And the apple watches yes. Because Xiaomi dont do watches compatible with Apple phones. So the Apple can ask whatthewer they want which is unfair and stupid people will pay it. Same with any their device.
Well, giving credit where it's due, this is a fashion branded smartwatch, so I would not expect it to be any cheaper. The feature set is fine and design looks classy. Keep in mind people buy tons of Apple Watches, which by the way start at 349 for ...