Energizer Power Max P490 and P490S have 4,000mAh batteries and four cameras
Peter, 07 August 2018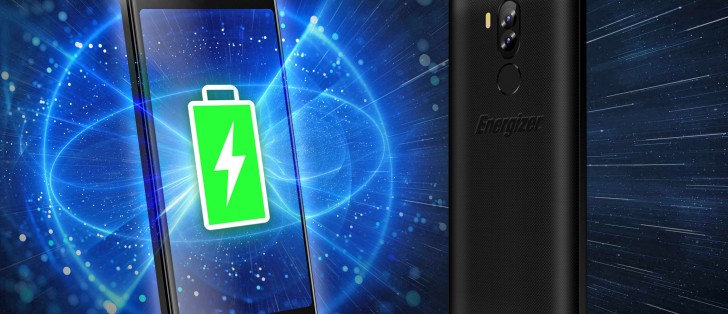 Energizer is back with a pair of long-lasting Android Oreo phones. These are highly affordable but pack some advanced features, however the headlining feature is the 4,000mAh battery. Both phones have similar hardware, so we'll start with the higher end model and focus on the differences later.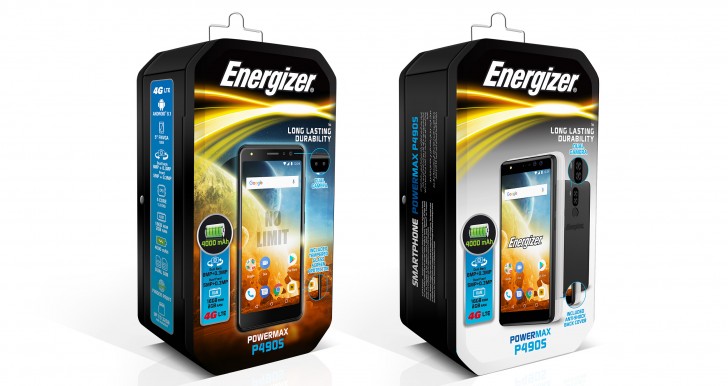 The Energizer Power Max P490S and its sibling are compact phones thanks to their 4.95" screen with 18:9 aspect ratio. The resolution is pretty basic, 480 x 960px.
They measure only 65.8mm wide and have grippy coating on the inside, making them easy to handle. And they come bundled with a tempered glass screen protector and a shockproof case.
The P490S runs Android 8.1 Oreo on a basic MediaTek MT6739WA chipset with a quad-core Cortex-A53 CPU, 2GB of RAM and 16GB storage (there's a dedicated microSD slot for cards up to 32GB). The phone promises a solid 12 and a half hours of 2G talk time and a disappointing 7 hours on 3G.
Both phones have two dual cameras with LED flashes on the front and on the back. The rear camera has an 8MP main shooter and a VGA depth sensor, it can record 1080p video. The front camera has a 5MP shooter and also a VGA depth sensor.
There's a quick fingerprint reader below the camera on the back, it triggers in 0.1s. And there's a 3.5mm headpohne jack too, though we're not thrilled about the microUSB port (and its lack of fast charging support).
The Energizer Power Max P490 changes the chipset to a MediaTek MT6580, which has a quad Cortex-A7 processor. With only 1GB of RAM and 8GB storage, it's only enough to run Android Oreo Go Edition.
The lower-powered chipset also drops video recording to 720p, but the camera setup remains otherwise the same. The chipset is not any more efficient though, the talk times are essentially the same.
Both phones have a dual SIM slot, but only the P490S has LTE connectivity (150Mbps). The P490 sticks to 3G.
There's no word on pricing yet, nor on a launch date. We'll update the article with that info later on.
Related
Very basic crappy phones. If no fast charging it will take more than couple of hours to charge batteries, so it beats purpose to have big battery if you will charge it half of the day, move on nothing to see
Kinda disagree personally. But that's just my opinion. ^^:
Popular articles
Popular devices
Electric Vehicles