Essential Phone gets Oreo within two months, high-end audio accessory with 3.5mm jack coming too
Vlad, 14 September 2017
The Essential Phone has finally made its debut in Sprint stores today, and with that its launch is pretty much complete across all channels. The device has already received its first production software update, but that's still Nougat. Wondering when to expect Oreo to drop?
"In the next month or two", according to Rebecca Zavin, Essential's VP of Software. She announced this through a Reddit AMA performed alongside Andy Rubin, the company's founder, and three other execs.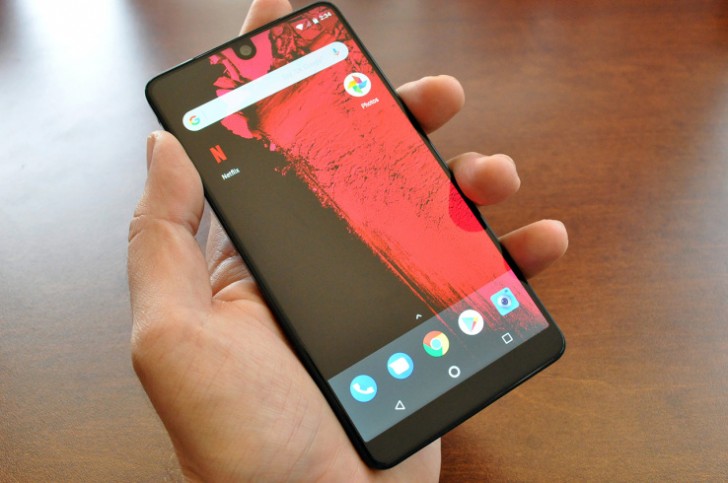 Essential is also working on a mystery high-end audio accessory that will have a 3.5mm headset jack and a high quality DAC. As with all Essential Phone accessories, this will connect to the two magnetic pins on the back. But the second accessory to launch (following the already outed 360-degree camera) will be the charging dock revealed during the handset's announcement a few months back.
On the subject of the headphone jack missing in the handset itself, Dave Evans, Essential's VP of Design said putting it in would have meant either growing a huge bottom bezel under the screen and reducing battery capacity by 10%, or having a big bump where the jack would be located. The team was uncomfortable with both of these tradeoffs, so the jack had to die.
The Pure White color version of the Essential Phone is currently in build trials, and should start shipping in a few weeks. On the other hand, the Ocean Depths and Stellar Grey hues are further out because non-white/black colors are less stable in production, at least so far, and not to the company's standards. Meanwhile, the device's release in Europe is internally deemed a priority apparently.
Related
So how come other manufacturers don't have a space problem with putting in the 3.5mm jack? Essential's explanation doesn't make sense since the DAC is integrated with the CPU and there's only a bit of extra circuitry involved. So why do they claim to...
For me a headphone jack is a must. Everyday i watch some kind of animes on my phone and listen to music very often. So a Oneplus 5 was a way to go for me.
This is pity ESSENTIAL phone elements now became accessory.
Popular articles
Popular devices