Facebook launches new Study program to track app data in return for financial compensation
Michail, 12 June 2019
Facebook's latest app wants to track how you use your phone and pay you in return. Study is a new marketing research app that will record broad usage behavior including your installed apps, usage times, location, device and network.
Facebook then claims it will use this metadata to learn which apps are preferred by users with the goal of improving its own set of products. Privacy-wise, Facebook says it will not collect user content, passwords or messages and that the data will not reach third parties.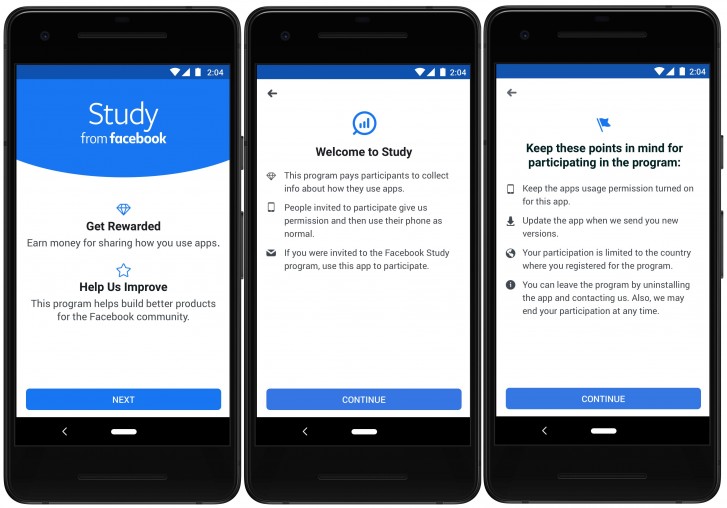 In order to recruit users, Facebook will run new target ads which will then prompt the person to verify their age and other personal details. Once Facebook confirms said information it will allow you to download the Study app and log in with your details.
During the setup process, the app will again show you all the data it collects and how it will be used. Participants will also need to provide their PayPal account which will be used for the financial compensation. The exact amounts are still not officially detailed.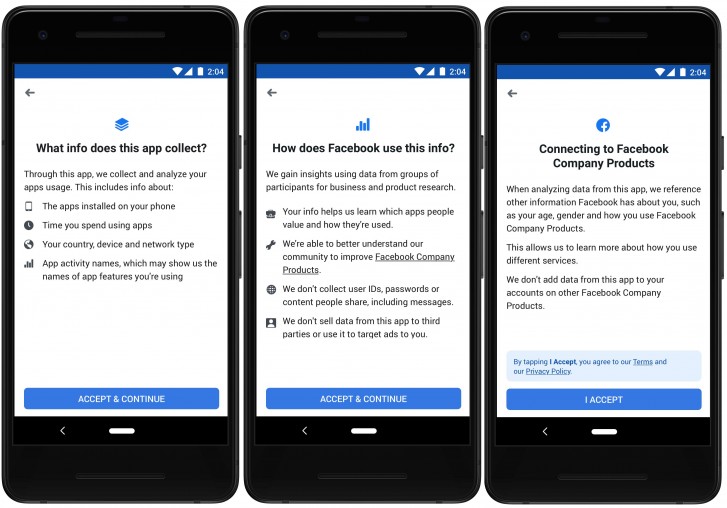 Once up and running the app will periodically remind participants they are part of the Study program. Users are free to leave the program, which will require uninstalling the app and notifying Facebook that they cancel their participation.
Initially, Study will remain exclusive to Android users in the US and India. Facebook claims it will then add improvements over time and expand its reach to more countries.
Related
As I already said, people who you are important to them will switch to telegram and there's millions of alternates for video calling. Imo video call is not an excuse to banish Whatsapp. I don't know many people, those priorize low quality Whatssapp...
You fail to realize that people won't shift solely to Telegram as it has one crucial feature missing which Whatsapp has... It is called VIDEO CHAT...
Just switch to a good browser and use standard internet protocols webrtc and talk to anyone just by a url
Popular articles
Popular devices