FCC Chairman claims NASA and NOAA are wrong about 5G interference with weather forecasts
Enrique, 14 June 2019
An interesting report by Ars Technica outlines the implications of the lack of research done leading up to the most recent auction of wireless spectrum to carriers looking to build 5G networks. These auctions proceeded despite controversial circumstances as many experts warned that cellular transmissions in the 24GHz band could significantly reduce the accuracy of weather forecasts.
Weather forecasts are done by measuring the amount of radiation emitted from water vapor. This radiation is visible at about a spectrum of 23.8Ghz and the concern is that heavy transmissions in an adjacent band (i.e. the 24GHz band auctioned off to multiple carriers) interferes with the ability to see water vapor the way we do now.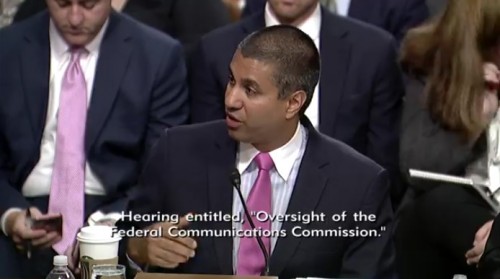 FCC Chair Ajit Pai at Wednesday's Congressional hearing
Both the NOAA (National Oceanic and Atmospheric Administration) and NASA argues that the FCC's allowed out-of-band emissions cap of -20dB is way too high and would thus cause "roughly a 77% data loss from our passive microwave samples", This according to NOAA Assistant Secretary Neil Jacobs at a Congress hearing on May 16.
The NOAA is the body that handles major weather forecasting, including forecasting for hurricanes. It argues if the FCC would reduce its out-of-band cap to -50dB, it wouldn't interfere with the loss of data. This data is critical when tracking a hurricane, especially when a hurricane is expected to make landfall. Jacobs said this could reduce forecast lead times by up to three days.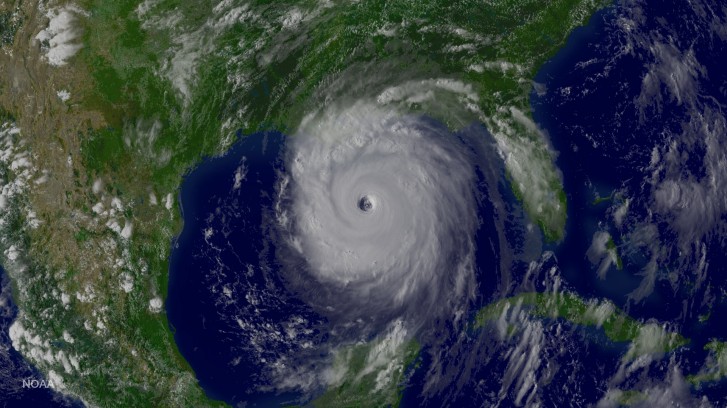 2005 imagery of Hurricane Katrina (Cat. 5) by the NOAA
FCC Chariman Ajit Pai argues when it first asked US agencies for their input on the 24GHz band in 2017, he didn't receive any credible concerns. "The assumptions that clearly underlay that study were so flawed as to make the study, in our view at least, meaningless," said Pai to lawmakers on Wednesday.
What's more is that Pai claims he didn't receive any information about a study that showed the -20dB limit was too high. He did cite one partner brought up a story "at the 11th hour" and didn't hear back about the study until May 10, far after the auctions were said and done.
Pai also argues that 5G signals use "beamforms" that would "precisely send 5G signals – sort of a rifle shot, if you will, instead of a shotgun blast of 5G spectrum." This, in addition to a 250Mhz separation of weather sensors would be just fine for the passive weather sensors to work.
It seems like the US Administration under President Trump is so set on quickly expediting 5G rollout, that it is overlooking a lot of the groundwork needed in order to carry out the FCC's critical decisions. Check out the full report from Ars Technica at the Via link below to read about all the arguments from the FCC chair Pai and all the other US agencies.
Related
Exactly..they didnt even perfect 4g lte services...they covered some spaces and that was it...i love new tech but this 5g tech just seems like a marketing gimmick
USA and their problems or lack of insite on those, typical for USA decision making
Anonymous
16 Jun 2019
g$x
lol well it is true that they are just pushing and pushing things as much as they can without actually testing and checking if it'll effect with anything like weather satellites in this article, as for the current FCC, I wouldn't trust them, at least...
Popular articles
Popular devices
Electric Vehicles