Fitbit: Adidas Ionic launch date announced and new smartwatch leaked
Paul, 01 March 2018
Fitbit weekly roundup. Q4 Results miss analysts' estimates, release date for Fitbit Ionic: Adidas edition announced and leaked images of their next smartwatch appear.

This week Fitbit revealed fourth-quarter revenue of $570.8 million for the 2017 holiday season, down from $573.8 million from the previous year, which missed analysts estimates of $588.1 million. Fitbit ended the year with $1,615.5 billion in revenue, down from $2,169.5 billion when compared to 2016.
Fitbit, is being squeezed by cost-effective fitness trackers from the likes of Xiaomi with its Mi Band 2, and of course from the continued success of the Apple Watch.
"We made important progress in 2017 under rapidly changing market conditions. We delivered on our full year guidance and drove down operating expenses while continuing to invest in innovation. We delivered important foundational assets with the launch of the Fitbit operating system and SDK, allowing us to scale future smartwatches quickly and deliver dynamic experiences for users." said James Park, co-founder and CEO.
Also stating, "In 2018 we'll focus on managing down expenses, continuing to expand in the smartwatch category and supporting our engaged global community on their health and fitness journeys."
Fitbit Ionic: Adidas edition release date
The Fitbit Ionic: Adidas edition, which was announced alongside the regular Fitbit Ionic last August, arrives March 19th and is up for pre-order on the companies web site.
The Adidas edition is distinguished from its regular brethren with its two-toned sports band in Ink Blue and Ice Grey with Silver Grey aluminum case, unique watch face and includes the Adidas Train app providing access to individual workouts with step-by-step coaching.
This approach is similar to the Apple Watch Nike+, but unlike Apple, Fitbit is charging a premium of $30. We'll see if this approach works in due course.
New Smartwatch leaked
Leaked images, courtesy of Wearable.com, show the next Fitbit smartwatch that will sit alongside the Fitbit Ionic.
With its new Fitbit OS and SDK, the Fitbit Ionic hasn't found the 'mass appeal' that Fitbit was expecting. The Fitbit Ionic has a polarizing design, while to our eyes, the new design with its softer edges looks to address at least some of those concerns hence should appeal to more people.
It will run the same Fitbit OS and apps as the Ionic, but reportedly will not be endowed with GPS capabilities which is unexpected. If right, it's likely to support assisted GPS via a users smartphone in a similar vein to some of its other fitness products.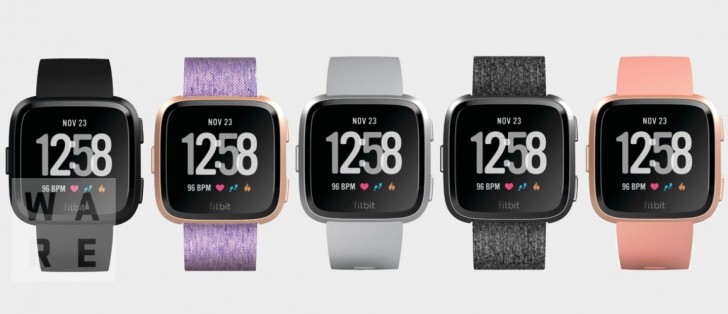 Image courtesy of Wareable
Smaller in size to the Ionic, it will be waterproof to a depth of 50m, have the same SpO2 sensor introduced with the Ionic and availible in four colours black, silver, rose gold, and charcoal, with a range of more fashionale straps.
It's expected that the smartwatch will be priced lower than the Ionic in order to put it on more peoples wrists, which in turn should attract more developers into the fold.
No name for the new smartwatch has been leaked, the 'Blaze 2' had been expected for this year, but given its differences from that product it's more likely that it will be an extension of the Ionic series or a new series all together.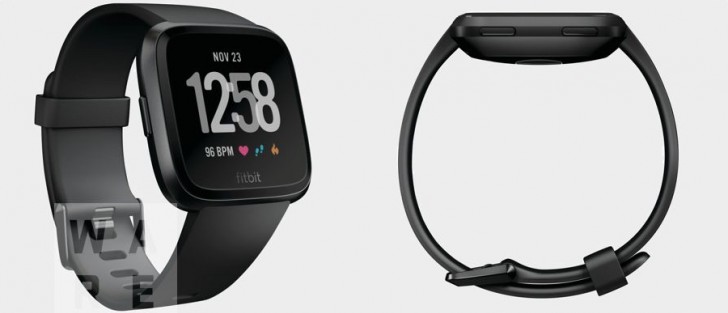 Image courtesy of Wareable
Related
$1,615.5 billion? Over thousand and five hundred billion, are you serious?
Popular articles
Popular devices
Electric Vehicles