Flashback: Nokia N97 was an "iPhone killer" that helped kill Nokia instead
Peter, 22 November 2020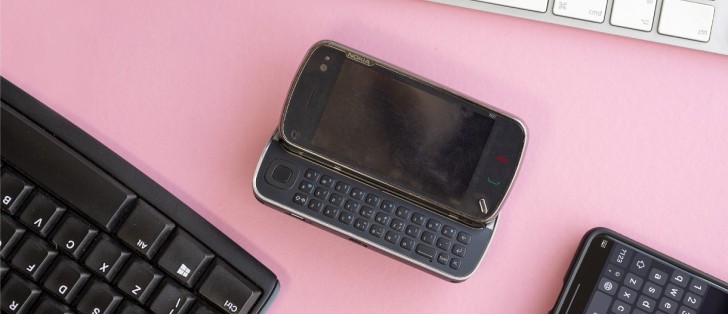 The Nokia 5800 XpressMusic was the first Symbian S60 phone with a touchscreen released by the Finnish company. It wasn't a great phone by any means, but an aggressive price and a generous retail package pushed it along to 8 million sales in its first year, a decent success. But if the 5800 wasn't perfect, the Nokia N97, which was supposed to be the company's top phone in the fight against the iPhone, was an outright disappointment.
Don't take our word for it, here's what Anssi Vanjoki, Executive VP of Markets at Nokia, had to say about it. "The N97 has been a tremendous success for us when it comes to how many did we ship and how much money did we collect. But, it has been a tremendous disappointment in terms of the experience quality for the consumer and something we did not anticipate."
Nokia was still the 800 pound gorilla, its name alone sold phones. But the gorilla had feet of clay. Smartphones of the past ran only a few apps and accessed a limited version of the web. Smartphones of the future had to deal with sites made for PCs and run apps just as complex as the desktop computers. And that was well beyond the capabilities of Nokia's platform, both hardware and software.
The iPhone made touchscreens cool and the N97 had a touchscreen too. The 3.5" panel had a media-friendly 16:9 aspect ratio and was larger than the one equipped on the 5800. However, it still used resistive touch, which was always the worse option compared to capacitive touch – if not for its lower sensitivity (though that was an issue as well) then for its lack of multi-touch support.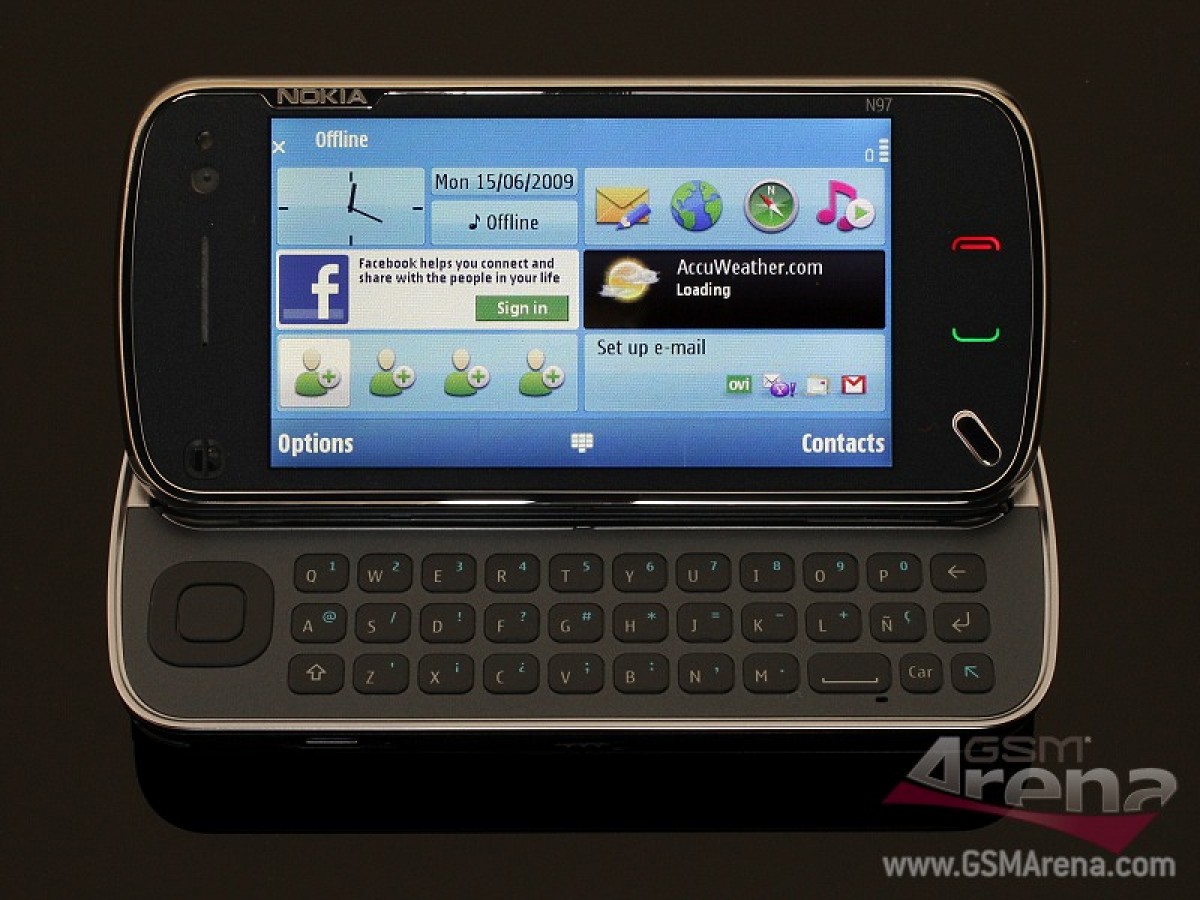 Steve Jobs had enchanted the world with pinch zoom and iPhone's holistic approach to software. Symbian S60 Rel. 5 felt like a patchwork of fixes to make an interface designed for D-pad operation to work with a touchscreen.
That's no easy task, Microsoft is still struggling to balance Windows 10's interface to work equally well on a tablet's touchscreen as it does on a classic laptop. You might remember UIQ, a branch of Symbian designed for touch phones, but that wasn't the answer. First, it closer to Windows Mobile than iOS. Second, the company behind it was in trouble and went bust in early 2009.
That is a moot point anyway, as it wasn't the screen that sank the Nokia N97. Not even the clunky Symbian software. No, it was Nokia's mindset, which was stuck in the past, that was the real problem. The N97 launched in mid-2009 with a single-core processor clocked at 434 MHz and just 128MB of ROM. Of that, only around 50 MB remained free after the OS loaded.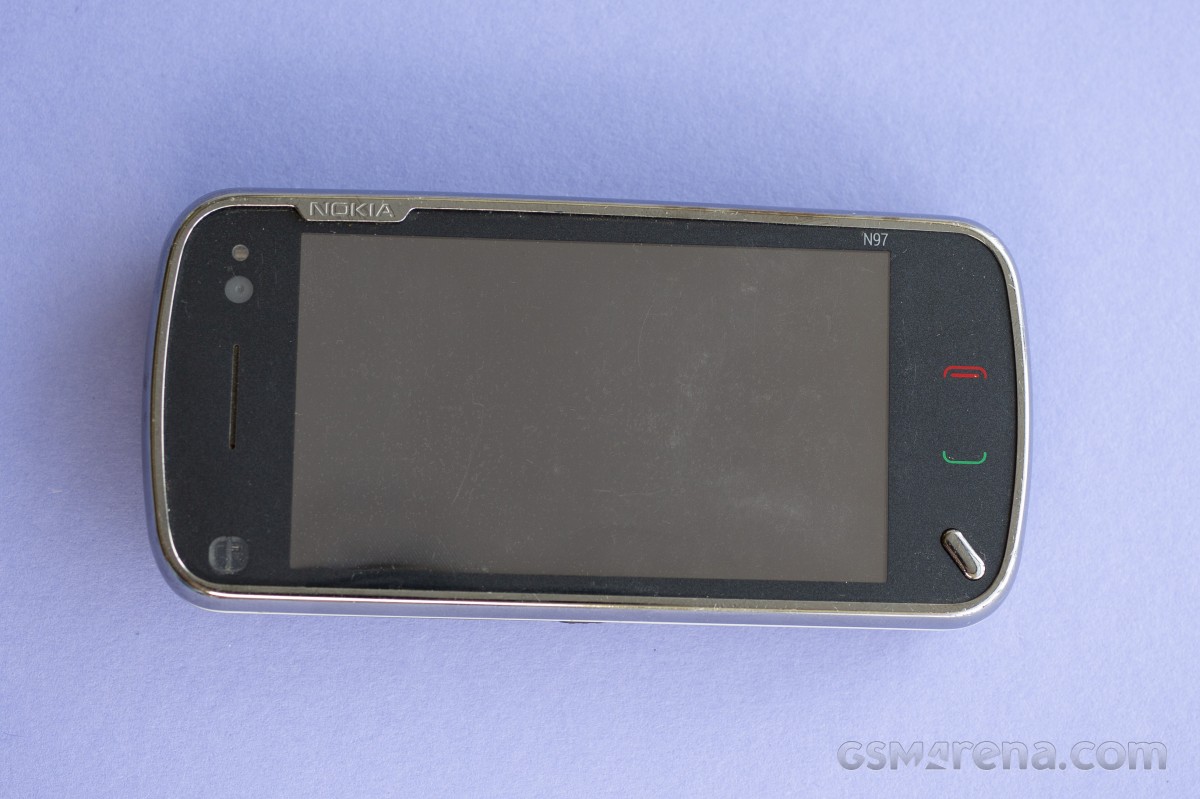 That's as much processing power as the original iPhone had and that one launched two years earlier. The N97 was up against the iPhone 3GS, which had a 600MHz processor and 256MB of RAM.
Okay, hardly a processing powerhouse, but iOS wouldn't learn to multitask until the following year. Also, those early implementations suspended all but the most basic activities for background apps to save on resources.
Not Symbian, though, that had supported true multitasking for years. It's just that it ran relatively simple apps, which fit comfortably in the limited resources available. But after Apple and Google opened the doors of their app stores, developers rushed to create apps and games that would have targeted desktop computers and the N97 couldn't cope.
Really, failing to build a competitive app store may have been an even bigger problem than N97's underpowered hardware. At the time of our review (June 2009), the Nokia Ovi store had "as many as 525 applications". For comparison, Apple published a press release in November of 2009, bragging that its App Store had 100,000 apps available for download (a few months before that, the App Store had reached 1 billion app downloads). Around the same time, the Android app store had around 11,000 apps.
Listening to all your friends and colleagues rave about the latest and greatest app or game they just downloaded on their iPhone or Android, the warmed over Symbian apps you could run on the Nokia felt antiquated.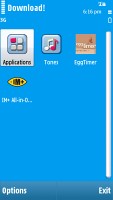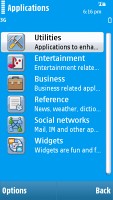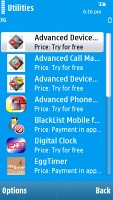 The Nokia Download! app was an alternative source of software
The Nokia N97 had a slide-out design that revealed a three-row QWERTY keyboard below the display. That was touted as an advantage back then, but it's just another sign of Nokia's outdated views. Touchscreen keyboards were getting more accurate as predictive input improved and would soon eclipse their physical counterparts.
It didn't take long before typing speed records were set on touchscreens. Last year the BBC reported that the average typing speed on smartphones is 38 words per minute (wpm) compared to 52 wpm on full-sized PC keyboards. Yes, hindsight is 20/20, but the cramped keyboard on the N97 was never going to reach such speeds – touchscreens were the future.
You may disagree with this, but the market offers sufficient evidence in support. Samsung launched QWERTY keyboard add-on that covered the bottom of the screen. There's no such add-on for the S9, S10 or S20 - we're guessing that is not because of massive sales. Occasionally, an Android phone with a keyboard will crop up on crowdfunding site, one of them looks quite a bit like the N97, in fact. But again, the interest from consumers just isn't there.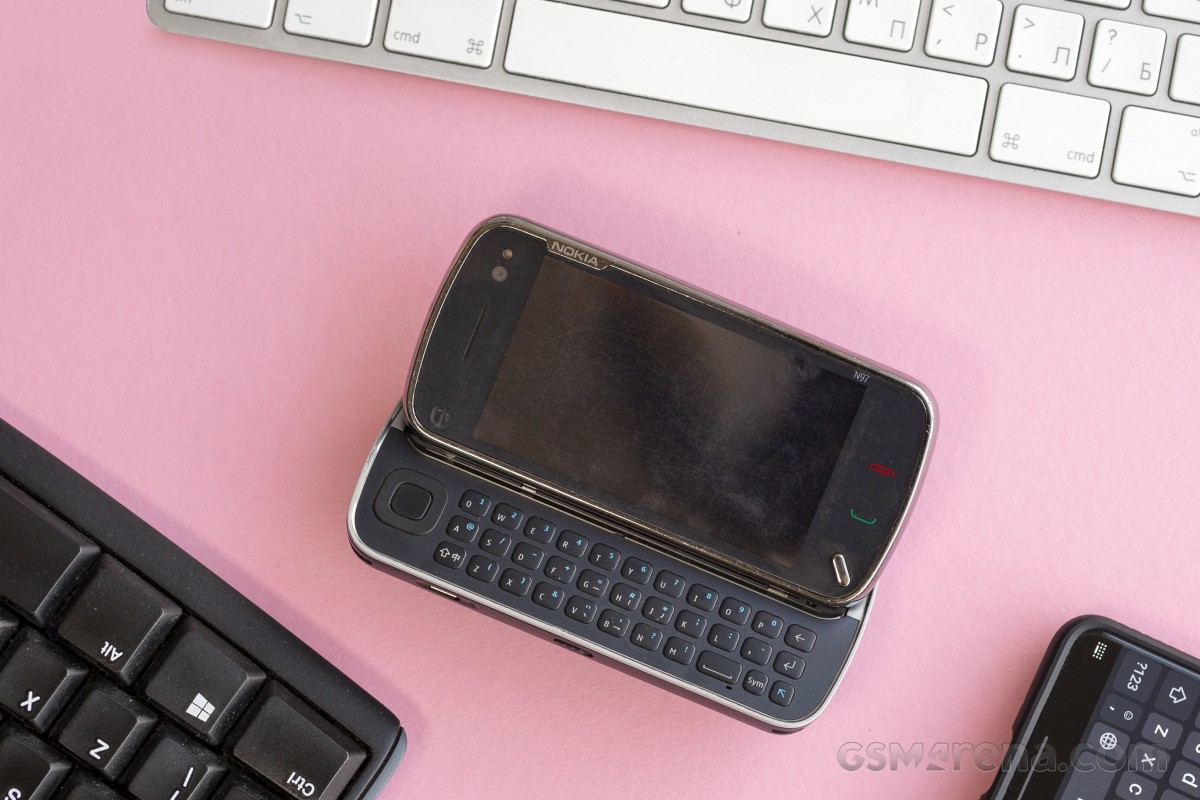 On paper, it may have looked like the Nokia N97 had the upper hand. It came with 32GB of built-in storage, which was massive for the time. iPhones topped out at 16GB, as did the original Galaxy S that launched the following year.
Also, Nokia equipped its phone with a 5MP camera with Carl Zeiss optics and 480p video recording at 30fps. The image quality of photos and videos was good too (though no longer the leader of the pack). Still, it was miles better than the 3.15 MP cam on the 3GS.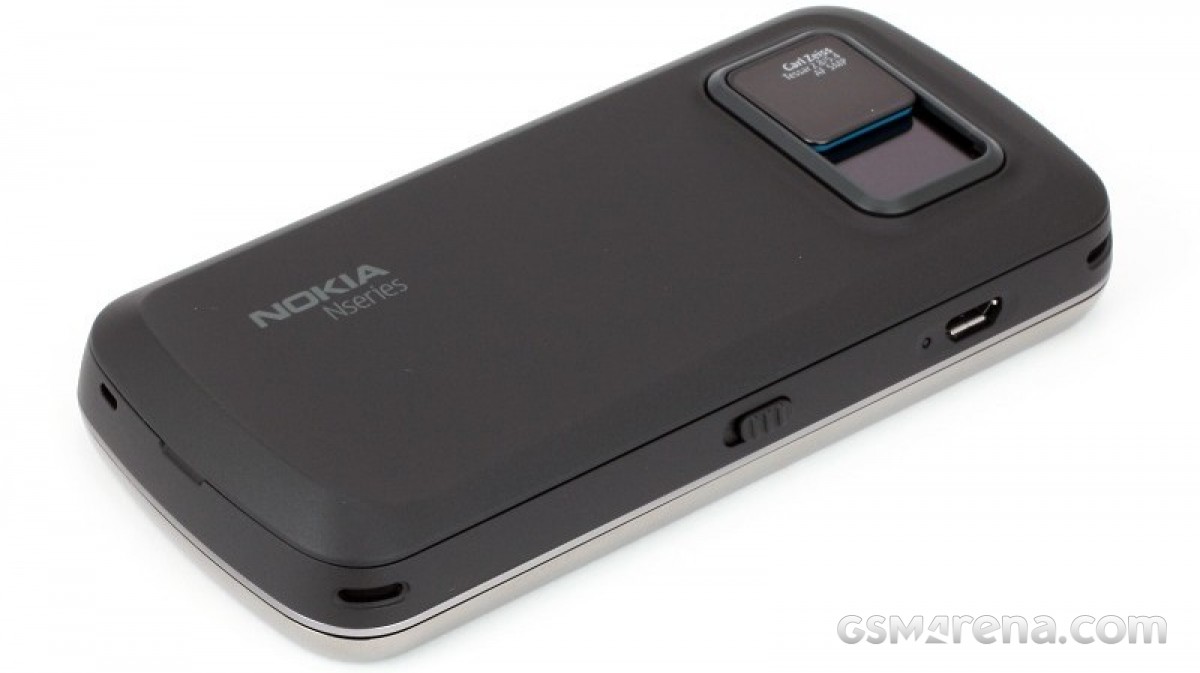 The N97 had a microSD slot too, so you could bring a large video and music collection. It also packed stereo speakers, a 3.5 mm headphone jack and even an FM radio transmitter, you could enjoy your multimedia anyway you wished.
In practice, the Nokia N97 was a shiny exterior draped over a digital relic. Sales hit the 2 million mark during the first three months after release, but quality control issues during both software and hardware development left consumers disappointed.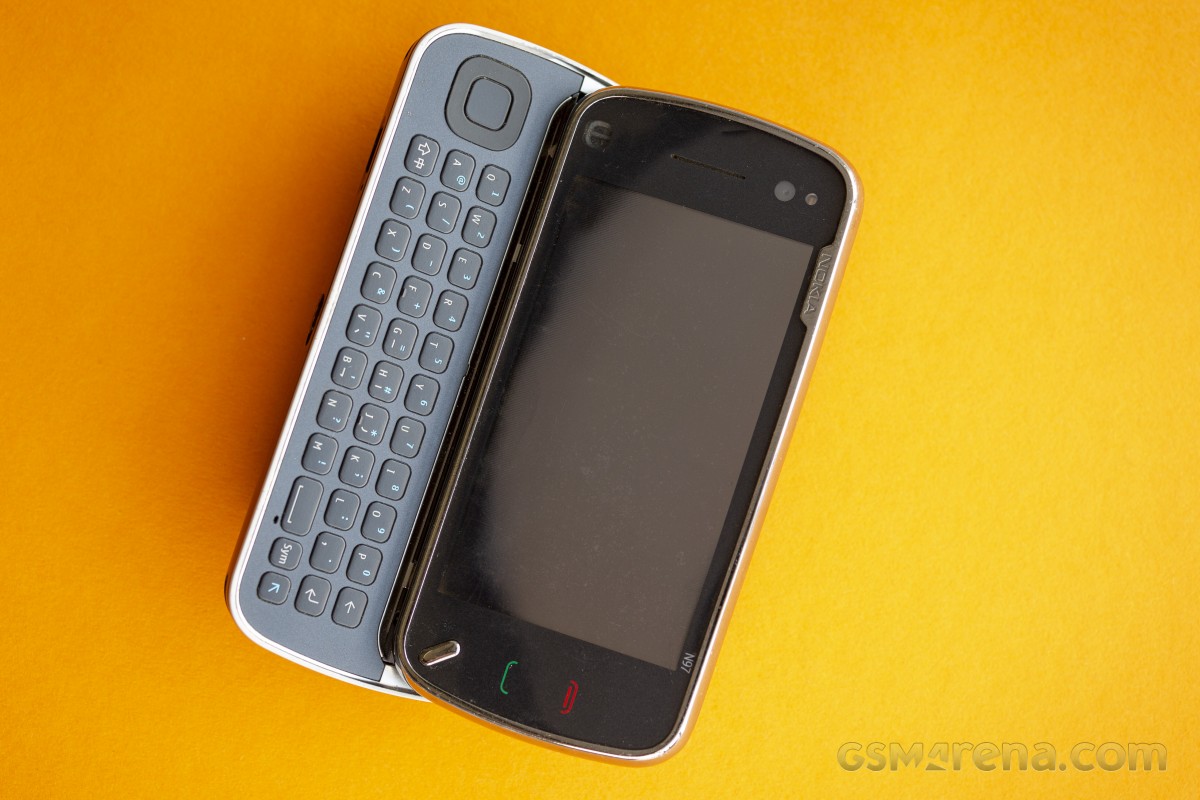 If you watch the full interview with Vanjoki, you'll see he was hopeful that the software issues were fixed with an Over The Air update and the quality control at the production line had been improved. However, the damage was already done and Nokia's "iPhone killer" did anything but.
The company proceeded to throw the baby out with the bathwater as it moved to Microsoft's Windows Phone. On the plus side, WP7 dictated a hardware platform that was more advanced than what Symbians ran on at the time. On the negative side, WP7 was both late to the party and not quite finished. Thus Nokia's attempt to catch up to its rivals fizzled out. It was too late to save the N97, anyway.
Related
Oh really all the woes here. The late 00's Nokias may've had those geeky features but they were either impractical or unused by the vast majority of its customers. Somebody here mentioned the command prompt. On a phone. LOL what? Apple got ...
HattinGokbori87
16 Dec 2020
Aba
I have used both iPhone first generation and 3G several Nokia N series including N97. I disagree with a great lot of things the author said.
Beg to disagree. Nokia N97 is a relic alright. UI design, features and capabilities were straight up stuck in the early 2000s with some "new skins". Symbian S60 was good (absolutely not the best) in 2003-2005, and their software engineers t...
Popular articles
Popular devices
Electric Vehicles