Flashback: not so weird car branded phones - McLaren, Aston Martin, Ferrari and Land Rover
Peter, 13 December 2020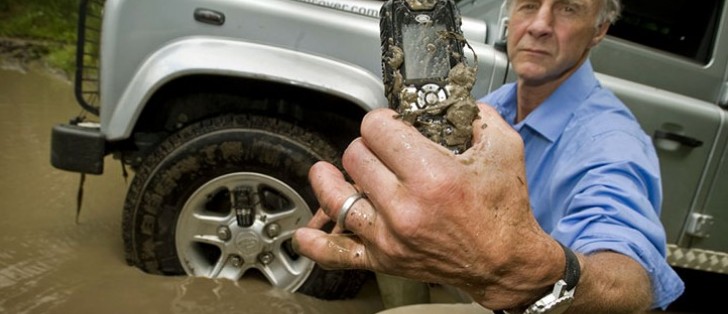 We decided to take a slight detour from the weird phones from unexpected brands series to focus on car-branded phones. Those have been around for ages and are still relatively popular.
For example, OnePlus made a few McLaren edition phones, Samsung made an Aston Martin Galaxy Z Fold2, iQOO partnered with BMW and, of course, there are the Huawei Porsche Design (though PD is a design company rather than a car maker).
Siemens SX1 limited editions
As we've covered previously, long before OnePlus came about there was the Siemens SX1, which was originally released in 2003. In 2004 Siemens unveiled a McLaren limited edition (200 units), inspired by the McLaren MP4-19 Formula 1 car that raced in the 2004 season.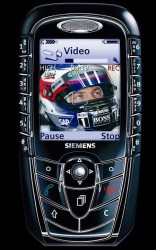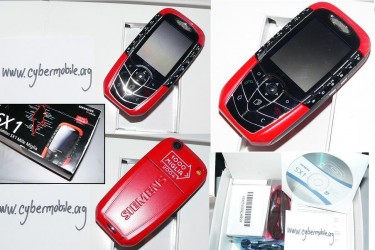 Siemens SX1 McLaren Edition • Mille Miglia edition
There was another limited edition specifically for the Bahrain 2004 GP, of which only 50 units were made (note: that race was won by Ferrari driver Michael Schumacher, both McLaren cars retired with mechanical failures). Then came two Mille Miglia limited editions, named after the 1,000 mile endurance race held in Italy. The first edition comprised of 500 phones, the second of 99.
Nokia 8800 Aston Martin Edition
The 8000-series was Nokia's premium lineup, which focused more on craftsmanship than technology (for tech, there was the 9000 Communicators). In 2006, Finns and Brits came together to announce the Nokia 8800 Aston Martin Edition.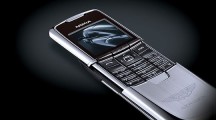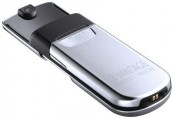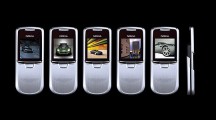 Nokia 8800 Aston Martin Edition
The Aston Martin logo was laser etched into the phone's stainless steel exterior. Like with the SX1, most of the actual branding came from pre-loaded digital content. For example, one ringtone was a recording of the roaring V8 engine that powered the Aston Martin Vantage. Also, there was a screen saver featuring the crystal starter button, which (we guess) you have to have driven an Aston Martin to know what that is.
The press release also mentions that a "short documentary film" was pre-loaded, which must have stretched the 64 MB built-in storage to its limit. Yes, megabytes, and there was no card slot. Again, the 8800 was a phone you bought because of its beautiful brushed metal exterior, not because it did more than a 3000-series Nokia.
Motorola RAZR maxx V6 Ferrari
The Motorola RAZR maxx V6 Ferrari Challenge was released in early 2007. Well, sort of, it turned out that Ferrari had pre-sold all the stock available, so you couldn't just walk into a store and get one.
Not that it was expensive – at $525/€500 it was only slightly more expensive than the vanilla edition. You know the drill by now, Motorola slapped a Ferrari logo on the phone and pre-loaded some Ferrari-themed images and that was about it.
Land Rover S1
So far we've seen rather lazy attempts at branding. Or perhaps it's just that the brands are incompatible – what does Motorola have to do with Ferrari, anyway? Now, Sonim and Land Rover, that's a pairing that has more in common.
A few days after unveiling the rugged Sonim XP3 Enduro – rugged phones are Sonim's bread and butter – the company announced a partnership with the car maker that will see the introduction of the Land Rover S1 and Land Rover S2 G4 in mid-2004.
Land Rovers have a reputation of capable off-road cars and the smartphones would live up to that reputation. The S1 was advertised as the world's first IP67-rated GSM phone, meaning it is resistant to dirt and water. But the phone went well beyond an IP rating.
It survived drops from 2m heights, spent 30 minutes under a meter of water and withstanded 400 kg of pressure. It was also puncture resistant (tested at 75 kg/cm²), shock and vibration resistant and could operate in a wide ambient temperature window, going from -20 to +55°C (that's -4 to 131°F).
Basically, you can drop it in a mud puddle, run it over with the car then pick it up and make a call. Even if that puddle was frozen. All of that was available at just £300 and came with a three year "unconditional guarantee".
Here is punishing demo video showing just how tough the Land Rover S1 is:
On the next "Weird phones"...
These are just some of the curios car-branded phones we've seen over the years. We'll put together another installment like this one, but before that we will go back to the general "weird phones from unexpected brands" format – there's a Coca Cola phone to cover, among other curiosities. But we'll be back with more car-related phones soon enough.
Related
Land Rover S1 is cheaper. Really cheaper.
You can thanked the Indians for that. Before it was acquired by Tata, they were very reliable and built like a tank. series I, II and III are still being used for off road driving.
Anonymous
16 Dec 2020
j%t
Can't say I've ever updated my phone within a 2 year stretch, Never had a phone fail me yet. Maybe because I stick with trusted brands instead of cheap chinese phones.
Popular articles
Popular devices
Electric Vehicles