Flashback: Samsung S8500 Wave, the first phone with Super AMOLED and first with Bada OS
Peter, 31 October 2021
Do you know which was the first phone with a Super AMOLED display? Some of you may have answered "the original Galaxy S", but that is not the case – if you read our story of OLED displays on mobile phones you will know that it was the Samsung S8500 Wave, which beat the Galaxy S to market by two months.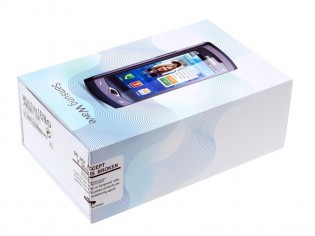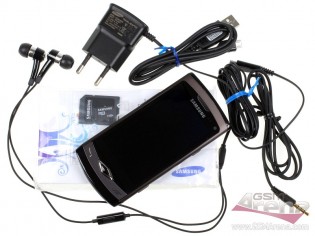 Back then we called this a "modest retail package" - if only we knew what was coming
Or maybe you answered correctly because you still remember the Wave phones and the OS they ran – Bada (Korean for "ocean"). It was a precursor to Tizen, the OS that runs on Samsung smart TVs today and used to be a major part of the company's smartwatches too (though that seems to have come to an end with the Galaxy Watch4 series, which switched to Google's Wear OS).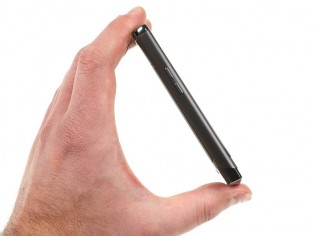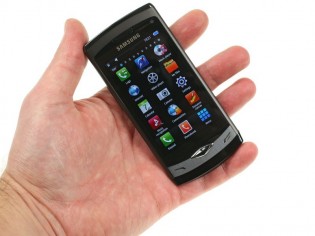 Meet the Samsung S8500 Wave - the first phone with a Super AMOLED display
Let's rewind a bit. Maemo was a Linux-based operating system for mobile devices ("internet tablets" and smartphones) developed by Nokia. Intel had a similar system dubbed Moblin. Then the two tech giants decided to combine their efforts into MeeGo (which is part of what made the Nokia N9 awesome).
But then Nokia abandoned Intel to pursue other love interests (you know the one). So, Intel and others – Samsung among them – started the Tizen project as a sequel to MeeGo. Samsung had its own Linux-based OS at the time, Bada, which was eventually merged into Tizen in 2013. The company has been the main user of Tizen ever since. The family tree of Linux-based mobile operating systems is convoluted to say the least.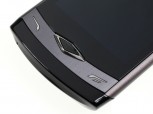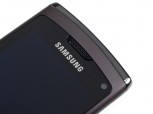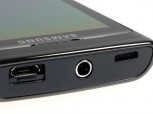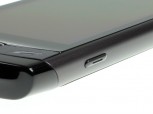 The Wave was a beautiful phone • It even had 3.5 mm jacks and camera buttons
Back to the S8500 Wave. Other than the OS, it was like a smaller Galaxy S. It ran on the same Hummingbird chipset (1.0 GHz Cortex-A8 CPU), an early Samsung chip predating the Exynos line. The phone had the same 5 MP camera with autofocus and 720p video recording too, same 1,500 mAh battery even.
The screen was smaller, 3.3 inches, than that of the Galaxy S (4.0"), though it had the same resolution - 480 x 800 px. Like on the Galaxy, this display enjoyed the protection of first generation Gorilla Glass.
And while we had seen AMOLED displays before, this one was special. With no gap between the display itself and the protective glass (this is part of what made it "Super" AMOLED), the whole interface appeared to float on the surface of the glass. The display had vibrant colors and true blacks, of course. Here it is compared to some high profile competition: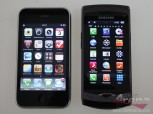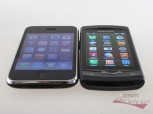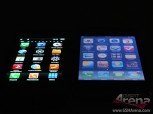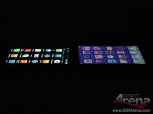 The first Super AMOLED display showed great promise
The Wave and the Galaxy S may have ran different OSes, it wasn't immediately obvious – both were skinned with TouchWiz, the UI Samsung used for most of its phones (starting with its touch-operated featurephones). The hardware was similar enough that industrious developers managed to get Android running, all the way up to 4.4 KitKat (2013). Even the Galaxy S itself officially only got up to 2.3 Gingerbread.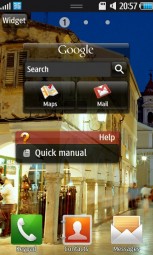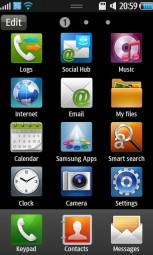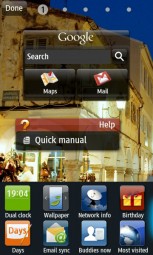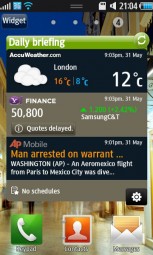 TouchWiz made both Bada and Android look the same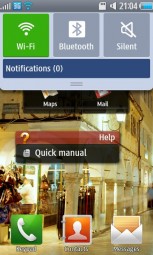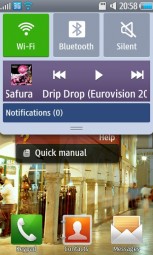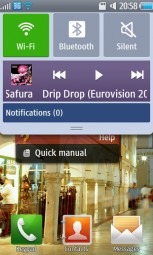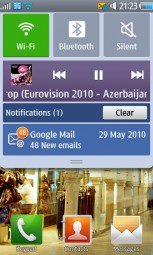 Notification shades and quick toggles are cool in any OS
As for official software releases from Samsung, the Wave was updated to Bada OS 2.0 in late 2011 with a completely redesigned UI and full multitasking. Bada 1.x was capable of multitasking (it's Linux, after all), however, it limited third-party apps to running only one at a time (a power saving feature). Version 2.0 lifted that restriction.
Since it didn't run Android, Symbian, Window Mobile or any one of the other established operating systems, Bada needed an app store. And it had one, Samsung Apps. When we reviewed the original Wave the store had only 60 apps (all of them free), though Samsung had promised to bring that number up to 100 by the time the phone launched.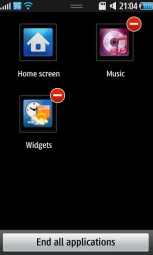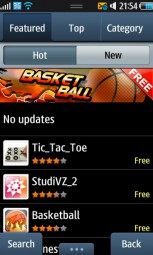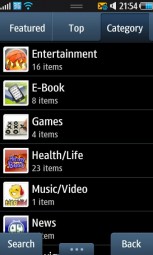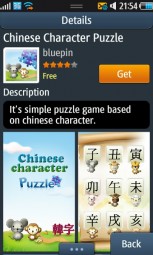 The Bada OS app switcher • The Samsung Apps store for Bada software
Lack of apps was a major issue for Windows Phone as well, Microsoft's misguided bid to remain relevant in the smartphone segment. If your platform doesn't have apps for the major social networks, instant messengers, streaming and other popular services, then it's dead in the water.
Lessons learned. Now, feast your eyes on some photos we took with that 5MP camera on the Wave. The phone had a camera key that launched the app and could be used to take a photo (but no focus, though, this was a single-stage button).









Samsung S8500 Wave camera samples
And here is a video sample - the Wave had one of those early 720p-capable cameras. Not the best, but necessary as the world was transitioning from SD to HD:
While Samsung released several other Wave phones (including the Wave II and Wave 3, plus lower-end models), the end came swiftly for Bada – the last launch was in 2011, less than two years after the first.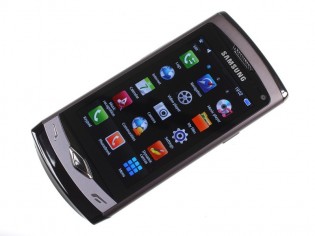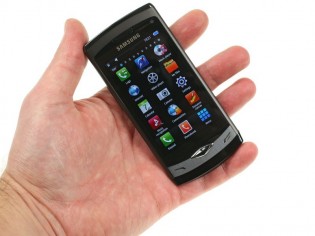 The Samsung S8500 Wave was the first of its kind - unfortunately, its kind didn't last very long
A bit later the Samsung Z series launched with the new Tizen OS, the successor to Bada. That too fizzled out pretty quickly, the Samsung Z came in 2014 and the last Tizen phone, the Samsung Z3 Corporate edition, launched in mid-2016. And that was all she wrote.
Of course, Tizen continued to be used in Samsung's smart TVs and smartwatches, but after years of trying the company found out that it doesn't really need an alternative smartphone OS to Android.
In fact, in 2019 TouchWiz, the symptom of Samsung using too many phone OSes, was killed off in favor of One UI – the one true software for Samsung phones. Even Microsoft, Nokia's partner in crime, learned the lesson that a good Android skin is worth more than a proprietary OS. Now both Samsung and Microsoft are working with Google to implement cool new features for Android (especially for foldable and dual-screen phones).
Related
That was the best phone I bought myself ..it had very nice features..very vibrant screen display ..best one..it had a feature zoom in a videos ..one can zoom any point in video just like picture
I choose this model after a long debate with myself against iPhone 4. The display was unmatched and the camera was awesome in those days.
Anonymous
02 Nov 2021
JFi
There was an Android port for it over to XDA. Was running it up until 2013 or so. Great little phone. They don't make phones like that anymore, mini tablet is the only design you get.
Popular articles
Popular devices
Electric Vehicles