Flashback: the birth of TouchWiz and the many, many platforms that it ran on
Peter, 13 February 2022
In early 2007 Samsung introduced the F700. Not its first touchscreen phone, but it was the first where the company put concentrated effort into crafting an attractive, functional touch UI. Well, at least compared to the dreary PocketPCs of the period.
The result was Croix, French for "cross". Looking at the UI grid, you will immediately see why it's called that. The interface won an IF design award, a year after the LG Prada won the same award (as you may remember, the Prada was the first phone with a capacitive touchscreen).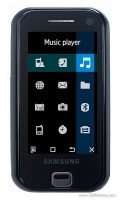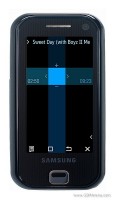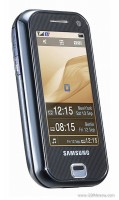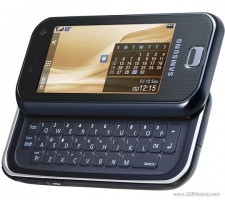 Samsung F700 running the Croix user interface
Yes, the mid-2000s saw a Cambrian explosion of touch interfaces. Croix reminds us of Sony's XrossMediaBar that was first featured on the PS2 and later became the default on the PS3, PSP and several of Sony's phones. But this kind of grid based, up-down, left-right UI always felt like it was designed with a D-pad in mind.
Croix was also used on the stylish Samsung P520 Armani, which was launched at Giorgio Armani's show at Milan Fashion Week. If you want to learn more about Samsung's collaborations with fashion brands in the past you can, but today's focus is on touch interfaces.
Despite the glamor and early acclaim won by Croix, this is more or less where its story ends. Samsung had prepared something even more ambitious to replace it.
This came in mid-2008 with the arrival of the Samsung F480, sometimes known as Tocco, but you may recognize its other name better – TouchWiz. Indeed, this phone had the first incarnation of the touch UI that would adorn Samsung phones across many platforms and many years.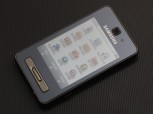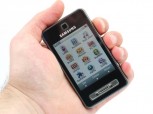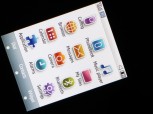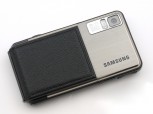 Samsung F480, aka Tocco, aka TouchWiz
The F480 had a 2.8" resistive touchscreen with 240 x 320 px resolution. It was stylish with a back panel textured to look like brushed metal and a faux leather flip.
If you insisted on a fashion label, Samsung collaborated with Hugo Boss to create a special edition of the phone that came with a Bluetooth headset. That's 2007 fashion for you.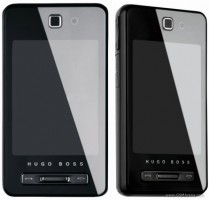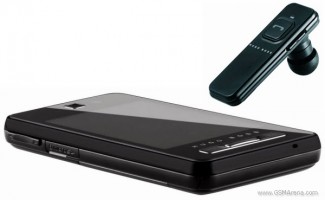 Samsung F480 Hugo Boss edition
TouchWiz got one thing right from the start – widgets are a great way to allow users to customize the look and functionality of their phones. There were widgets on non-touch phones too, of course, and they did a fine job displaying information but not such a fine job at letting the user interacting with them.
With a touchscreen, a music player widget could show Play, Stop, Next and Previous buttons and you would instinctively know how to use them. A gallery widget could let you browse through images easily and so on.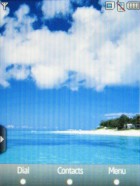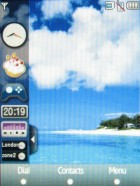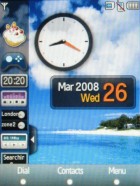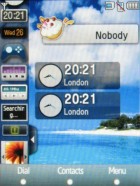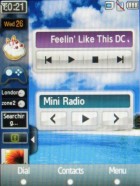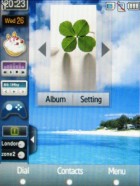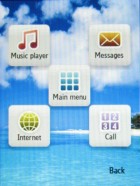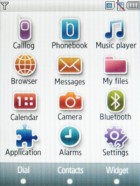 TouchWiz had widgets from the start
The F480 was a feature phone – neither touchscreens nor widgets make a phone "smart". And TouchWiz continued to be used on other feature phones throughout 2009 with the likes of the hybrid Samsung S8300 UltraTOUCH. It had a 2.8" AMOLED touchscreen (with Gorilla Glass no less), but also had a slide-out keypad. A capable 8 MP camera and other cool features, this one is worthy of its own article. There was also the Samsung S5230 Star, aka "Tocco Lite", which funnily enough had a larger 3.0" display.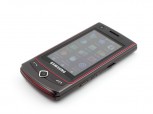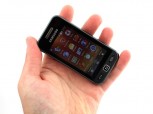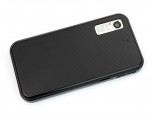 Samsung S8300 UltraTOUCH • Samsung S5230 Star
TouchWiz wasn't exclusively a feature phone interface, however. It tried to make Windows Mobile 6.1 Professional more touch friendly for the Samsung i900 Omnia in 2008 and it tried to do the same for Symbian S60 rel. 5 for the Samsung i8910 Omnia HD in 2009. The native interfaces of both OSes were always better with a stylus than with a finger, so there was good reason to try and improve on them.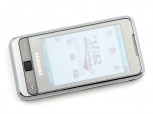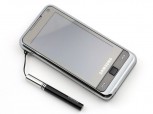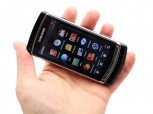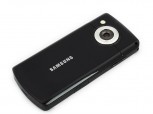 Samsung i900 Omnia • Samsung i8910 Omnia HD
The venerable Samsung S8000 Jet was a phone with an AMOLED display and a powerful 800 MHz processor that intimidated the smartphones of the day (we've covered it in a previous Flashback). The extra power of its Qualcomm chipset allowed it to run TouchWiz 2.0, same as the Omnia HD (whereas the S8300 UltraTOUCH ran version 1).
If you know your Samsung history, you will know that the company's first Android phone arrived around the same time in 2009. You would think that it put TouchWiz on top of Android's UI as many Galaxys did after it, but that wasn't the case – the I7500 Galaxy actually ran pure Android.
It wouldn't be until TouchWiz 3.0 that Samsung's custom UI would make its way to Android and it did so with a splash – the original Galaxy S was the first Android to run TouchWiz. It was a great phone with a lasting legacy, recounted in a previous installment.
But just as it happened with SuperAMOLED, the Galaxy S wasn't the first TouchWiz 3.0 phone – the Bada-powered Samsung S8500 Wave beat it to the punch both times. TouchWiz was also part of Bada's successor, Tizen.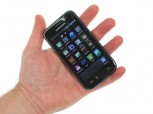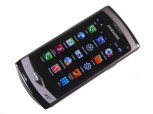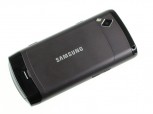 Samsung I9000 Galaxy S • Samsung S8500 Wave
If you're keeping count, TouchWiz appeared on six different platforms. It tried to unify the experience across Samsung offerings at a time when it was juggling multiple OSes. Of course, these days TouchWiz is most remembered as Samsung's Android skin and while it was well liked at first, opinions started to turn against it in the later years.
Samsung would finally replace TouchWiz with One UI, first unveiled in late 2018. While One UI is much better, we can't help but admire what TouchWiz achieved – few UIs have lasted 10 years before.
Related
JustSomeRandomGuy
17 Feb 2022
EwD
Not sure if anyone remembers this but before OneUI, Samsung's UI was called "Samsung Experience". I think it debuted w/the Galaxy S8 but was swiftly changed to OneUI come Android 9. Samsung Experience was actually a good name, in my op...
hahaha, poor thing, you don't know what widget is. "A widget is a small gadget or control of your android application placed on the HOME SCREEN. Widgets can be very handy as they allow you to put your favourite applications on your HOME S...
Popular articles
Popular devices
Electric Vehicles