Flashback: the Nokia N95 was a high point for Symbian but also the beginning of the end
Peter, 12 April 2020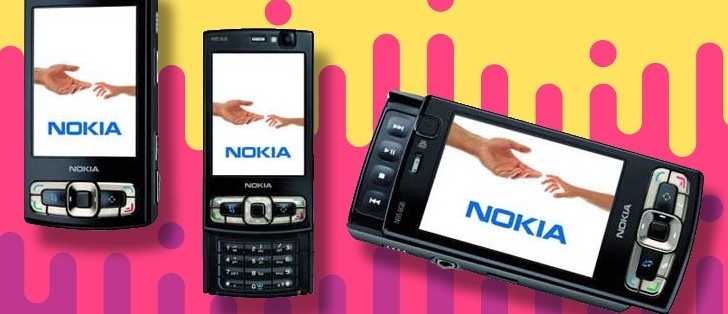 The Nokia N95 was peak Symbian – the phone came out in early 2007 and did everything. It was a feature rich phone that got even better when the Finns introduced the Nokia N95 8GB (aka N95-2) a few months later.
This was around the time that the original iPhone was introduced and while Apple stunned the world with the carefully thought out user interface built around a capacitive multi-touch screen, the smartphone capabilities were lacking at best.
Remember that the Apple App Store wasn't introduced until the following year, Steve Jobs and company initially bet on web apps only. The iPhone had no GPS and its 2MP camera couldn't record video at all, let alone match what the N95 was capable of.
The 5MP camera with Carl Zeiss Tessar lens produced stunning photos. It was the subject of one of our earliest shootouts when we compared it with the Sony Ericsson K850, another famous camera phone from that era. And it was the first time that the Nokia edged out its Japanese-Swedish rival, having lost the 3MP shootout the year before.




Nokia N95 vs. Sony Ericsson K850
And it could record "DVD-quality" video – VGA at 30fps – something that few non-Nokia opponents could pull off (the K850 only managed a quarter of the resolution, for example).
The 2.6" screen with 240 x 320px resolution of the original N95 wasn't the largest or the sharpest, but it was okay. The 8GB model upgraded to a 2.8" screen while keeping the same physical dimensions – clearly this was the one to have.





Nokia N95 vs. Nokia N95 8GB - the dimensions are almost identical
This screen had a lot of work to do. With 3G and Wi-Fi connectivity offered the full web browsing experience. There was also Bluetooth 2.0, which allowed you to send files locally (Wi-Fi and cheap data plans were not so common back then).
The Nokia N95 came loaded with Word and Excel document viewers. You could even buy the full version of Quickoffice to enable editing.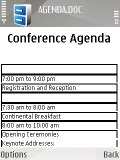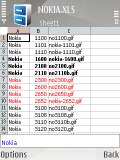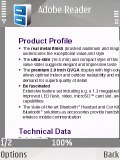 Nokia N95 8GB comes with preinstalled document readers for .doc .xls and .pdf files
And if you're going to do that, you may as well pick up this foldable Bluetooth keyboard. It was a full size keyboard that was nevertheless easy to carry and even had a built-in stand for the phone.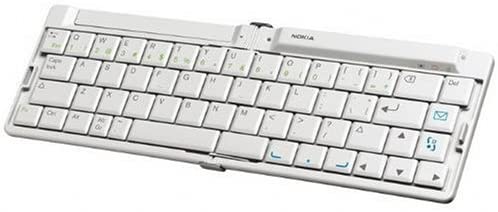 The Nokia N95 even provided something of a desktop experience – the 3.5mm headphone jack could also output Composite video so you could connect it to a TV and edit your documents on a large screen.
Today we have desktop modes from Samsung and Huawei, stock Android 10 has a not-quite-complete implementation too. The N95 offered similar features, though perhaps it suffered from "ahead of its time" syndrome - people just weren't ready to use their phone as a desktop replacement. To be fair, the software wasn't really ready for that either.





The retail package contained a TV out cable and a wired headset for the 3.5mm jack
More realistically, you could play Quake III, Asphalt 3 or FIFA 2007 on the TV, using the phone as a sort of console. It supported the N-Gage mobile gaming service and its TI OMAP 2420 chipset was powerful enough to run 1999's hottest 3D FPS game. It had a 330MHz main CPU accessible by apps and a PowerVR MBX GPU (the whole thing was built on a 90nm process).
Here the Nokia N95 8GB had a distinct advantage – double the ram, 128MB vs. 64MB. Sorry, we almost wrote "GB" there out of habit - many of today's phones have more RAM than this phone had storage.
Especially since Nokia made the questionable decision to remove the microSD card slot (the original N95 had one). The phone supported MP3 playback, of course, and could even play video with the RealPlayer app (we remember that one from the dial-up days).
It could serve as your main music player on the go, no need to bother with CDs anymore. And as you can imagine, the TV out functionality came into good use, throwing movies and your own "DVD-quality" video onto a large (probably CRT) TV screen.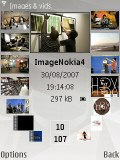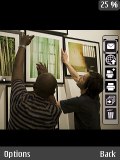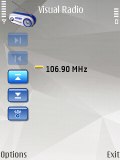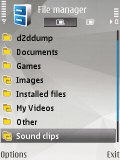 Gallery • FM radio • File browser
Oh, and speaking of multimedia, we should mention the dual-slider design. Obviously, sliding one way revealed the keypad so you could dial on enter text (that was a pain, even with T9). Sliding the other way revealed the multimedia controls – Nokia was really pushing the N95 as a music and video player.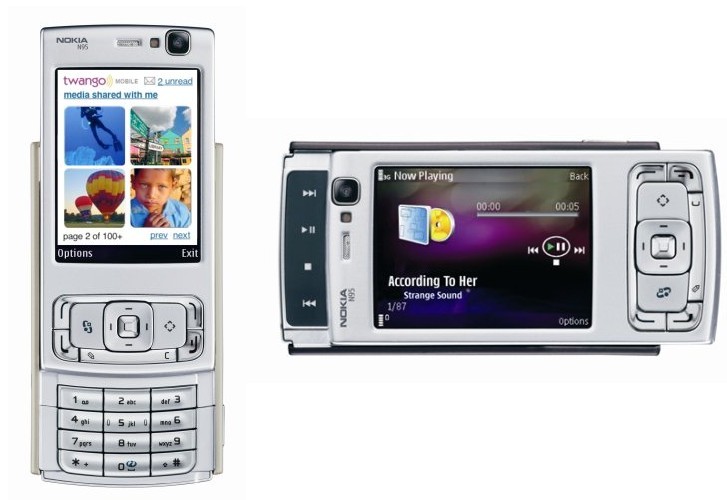 Another advantage of the 8GB model was a larger battery - 1,200mAh, up from 950mAh. We can tell you from experience, the N95's battery didn't last through the day, but those extra 250mAh certainly extended its endurance. Also, the screen could automatically rotate to landscape mode as you turned the phone sideways (this is something we take for granted these days).
There was a built-in GPS receiver and Nokia Maps, which was one of the best apps at the time. Turn-by-turn navigation was a paid upgrade, however. Nokia would make navigation free on its phones three years later, but that only when Symbian was starting to get pushed out by other smartphone platforms.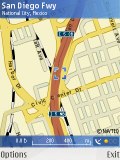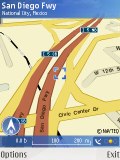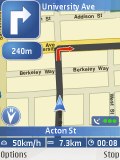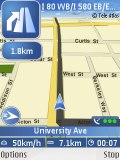 Nokia Maps before navigation became free
And the Symbians did get pushed out. Initially, the Nokia N95 was outselling the iPhone, but before 2007 was even over the Apple phone came out ahead.
We feel that the N95 was the last "hurrah" for classic Symbian. As we've discussed before, Symbian's transition to touch with the 5800 XpressMusic was hardly smooth (and yes, we know about UIQ, but most of the market didn't pay it much attention). We did get the Nokia N8 and 808 PureView, which were spiritual successors to the N95, but we'll go back to those two another time.
As great as those were, Symbian was dying (or to quote a certain former Nokia CEO it was a "burning platform") and the gamble on Microsoft's OS didn't pay off. The Nokia N95 in 2007 was both a high point and the beginning of the end for Symbian.
Related
Anonymous
02 Mar 2023
ypc
Nokia Symbian OS 👌👍❤️❤️ good
Smartarse
09 Oct 2021
nxx
I guess all you need now is a time machine back to 2007...
Popular articles
Popular devices
Electric Vehicles