Flashback: the Samsung Galaxy Mega 6.3, the phone that was larger than the Galaxy Note
Peter, 27 September 2020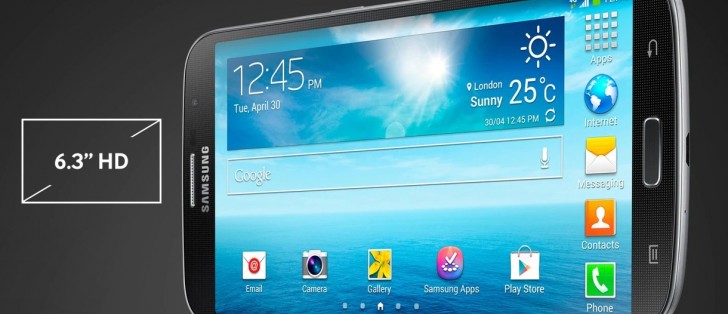 The Samsung Galaxy Note is remembered as a large phone – and it was pretty big indeed, as were its successors. But then in 2013 another pocket-busting titan appeared that dwarfed the Notes as well as any other smartphone of the time.
The Samsung Galaxy Mega 6.3 is aptly named, it had Galaxy S4 looks expanded to encompass a massive 6.3" display. And keep in mind that this was back in the day when 16:9 was the standard aspect ratio – as you know the screen diagonal tells only half of the story.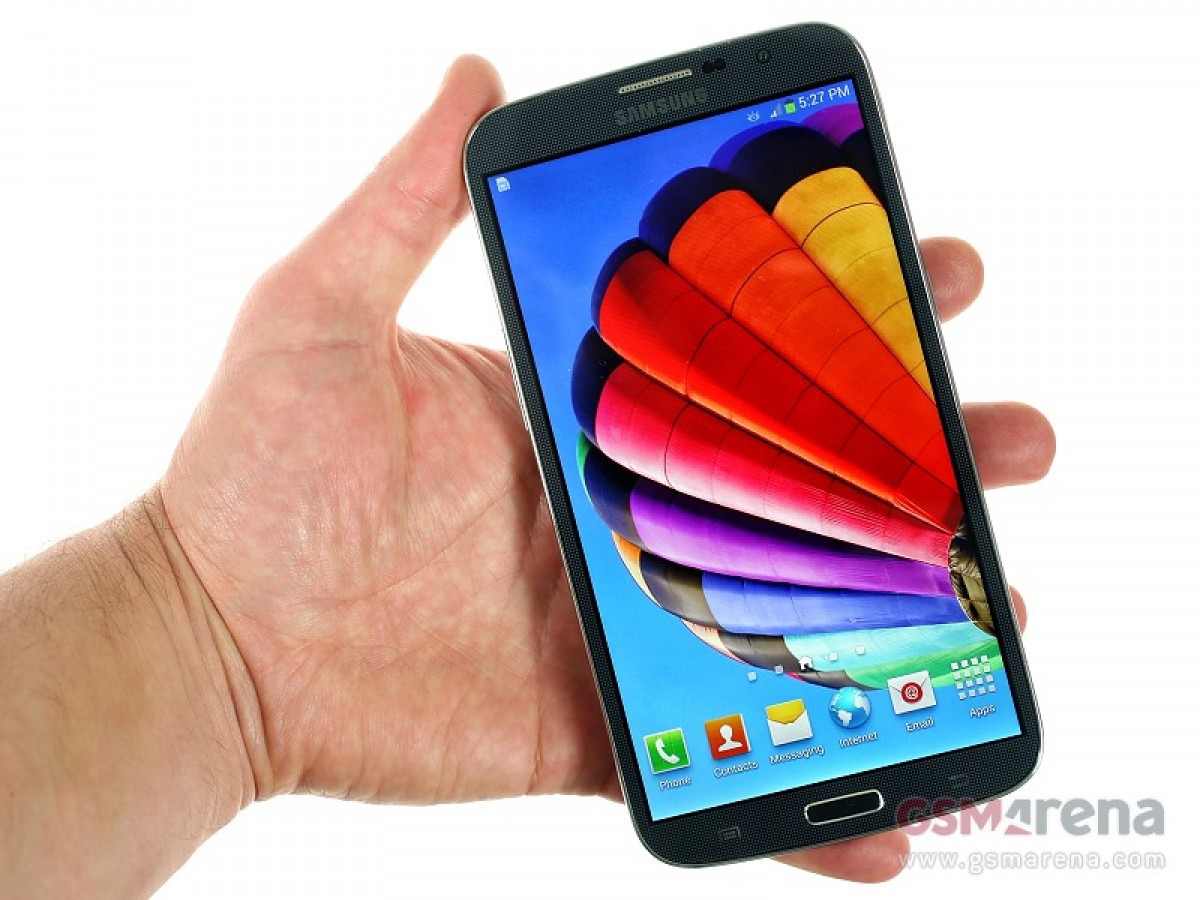 This chonker was 88 millimeters wide (3.5 in). Its other dimensions were saner, 167.6 mm tall (6.6 in) and a weight of 199 g (7.01 oz). Still, it was quite difficult to hold, let along operate with one hand.
For comparison, the Galaxy Note II that came out a few months earlier had a 5.5" screen while the Note 3 that was due in a few months had a 5.7" screen. Here's a comparison: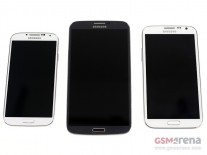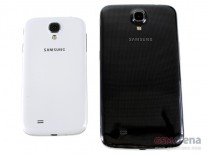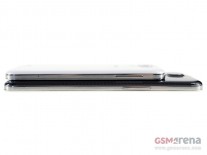 Galaxy S4 (left), Galaxy Mega 6.3 (center) Galaxy Note II (right)
Fun fact: the Mega 6.3 display was larger than the Galaxy S4, display, bezels and all.
Despite its imposing stature, the Mega 6.3 was actually a mid-ranger. It was powered by a Broadcom chipset with a dual-core CPU that delivered less than half the performance of the Galaxy Note II.
Performance wasn't the goal here. Instead, the Mega was aimed at those who wanted a single device instead of carrying both a phone and a tablet. Back then such devices were called "phablets".
Let's focus on the screen for a moment as that was the key selling point. It was a 6.3" SC-LCD with 720p resolution. That means that the pixel density was on the low side, 233 ppi. Still, larger screens are typically viewed from a longer distance, plus this was a mid-ranger so we can't compare the screen sharpness against flagships.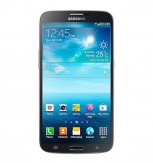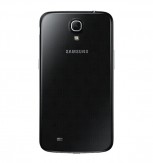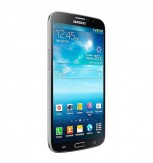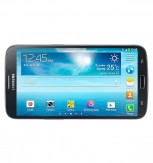 The Galaxy Mega 6.3 looked like an oversized S4
Text was a bit fuzzy, other than that the Mega 6.3 display served its purpose well. It rendered an image with good colors and pretty high contrast ratio. As long as you stayed in the shade at least, as the display managed only average brightness.
The phone was powered by a 3,200 mAh battery, not exactly "mega", but the same capacity as the Notes. It was enough to browse the web or binge a TV show for 8 hours straight.
And this was where the Galaxy Mega 6.3 shined – it was an Internet and media consumption powerhouse. And it could multi-task, despite the limited unimpressive chipset paired with only 1.5 GB of RAM.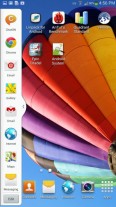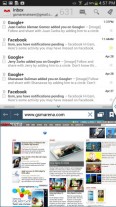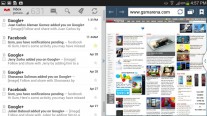 The Galaxy Mega 6.3 could easily fit two apps on its screen simultaneously
This was fairly early days for Android too, the phone launched with 4.2 Jelly Bean, however Samsung's TouchWiz was ahead of the curve and allowed for split screen multitasking. To put things in perspective, half of the 6.3" screen was about 80% of the surface area of the whole Galaxy S4 screen.
The phone also supported Air View – it would detect your finger hovering over the display, which previews in select apps and helped find what you need. Also, you could use the home screen in landscape orientation, a tablet-like feature that was rarely supported on phones back then.
Besides the 6.3" model, Samsung also released the Galaxy Mega 5.8 – its 5.8" display had an even lower 540 x 960 px resolution. The display was still bigger than that of the Galaxy Note 3, if you only cared about sheer size, however.
Really, the only "phone" that stood above the Mega back in 2013 was the Sony Xperia Z Ultra, which was a premium device with a 6.4" 1080p display and a Snapdragon 800 chipset. It was water and dust resistant and its aluminum and glass body measured just 6.5 mm thick. We'll come back to the Z Ultra some day.
Unfortunately, the Samsung Galaxy Mega 6.3 wasn't cheap – back when we reviewed it, it cost more than the slightly older (and much more premium) Galaxy Note II. Not enough to buy a Note II and a tablet, but expensive mid-rangers are tough to sell, even if they are bigger than anything else in the segment.
Ultimately, this was a failed experiment - Samsung did release a Galaxy Mega 2, which was a sequel in name only as it had a 6.0" screen. The Mega lined died quickly, the "phablet" genre didn't last much longer either - all phones became big, so there was no need for a separate line-up. Still, the Mega and other models are a testament that Samsung isn't afraid to experiment, even if that leads to some one-offs.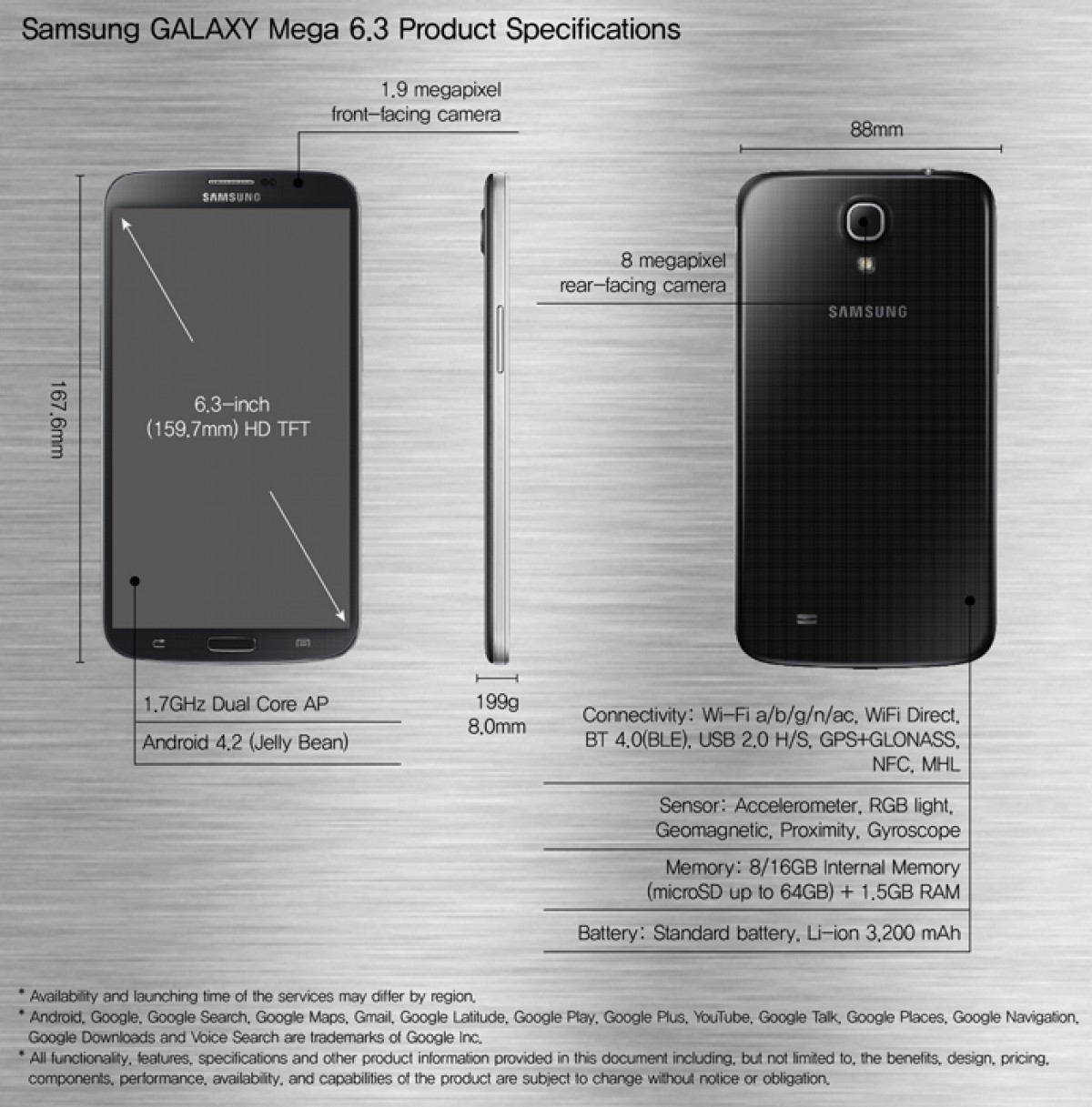 Related
Actually, Samsung Mega was one of the finest spiritual predecessor to Note 8 Series. I still remember how tough and high endurance of this phone to withstand typical daily use physically. Samsung Mega 5.8 will be missed a lot by me. A true epic ...
Galaxy Fold2 is 25:9 (outer screen/phone screen) and Galaxy Z Flip/Z Flip 5G are both 22:9 :-)
Anonymous
30 Sep 2020
U@k
You will may always miss the biggest phone you owned. Miss 9:16 aspect ratio wide phones for twin thumb typing being easier. In Long boi era there are very few options(7"+displays) for portrait mode wide keyboards.
Popular articles
Popular devices
Electric Vehicles