Flashback: the Sony Xperia Z5 Premium was the first ever smartphone with a 4K display
Peter, 14 November 2021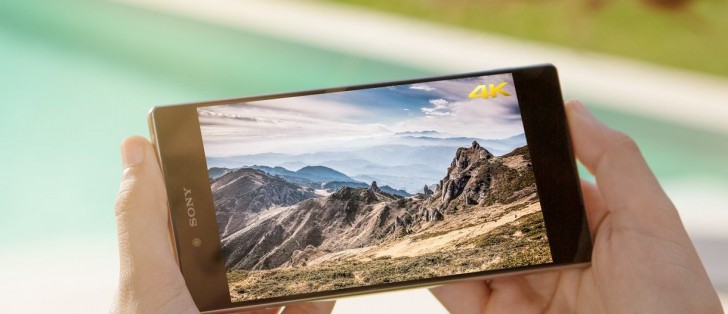 Recently Sony decided to embrace the niche status of its smartphones and created the Xperia Pro and Pro-I – rare cases when "pro" actually means "professional". One is meant to help with live video broadcasts, the other is more of a vlogger's tool, both make extensive use of that 4K OLED display that was introduced with the Xperia 1 and improved with future releases.
Well, at 3,840 x 1,644 px resolution these are not proper 4K displays, instead it is 4K cropped to 21:9. But once upon a time Sony did make a proper 4K display and it was the first of its kind – also, it was the great granddaddy of today's Xperia Pro phones.
The Sony Xperia Z5 Premium (launched in late 2015) was the pinnacle of the Z series, which started in 2013. It traces its design language back to Omni-Balance, which the first Z-phones introduced, but modern Xperias don't look too distant in terms of lineage as the square-ish Xperia charm never went away.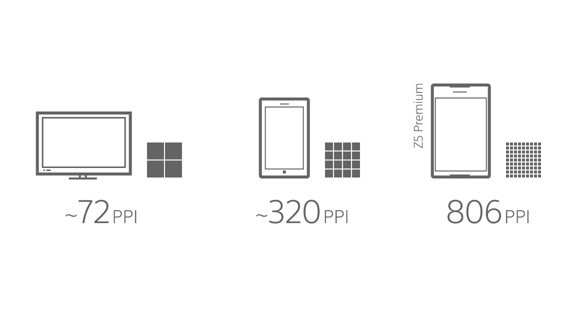 The Z5 Premium display is very nearly the most pixel-dense smartphone display ever. It is narrowly beaten out by the XZ Premium because of the screen diagonal – 5.50" for the Z and 5.46" for the XZ (both have the same 4K resolution).
Still, at a whopping 806 pixels per inch, nothing else comes close. Not future Premiums, whose screen size grew, and not even the modern day Xperia 1 series. That sits at "just" 643 ppi, again because of the larger screen diagonal. And do keep in mind that the Premium phones used LCDs with a full RGB stripe – those screens really pushed the limits of eyesight.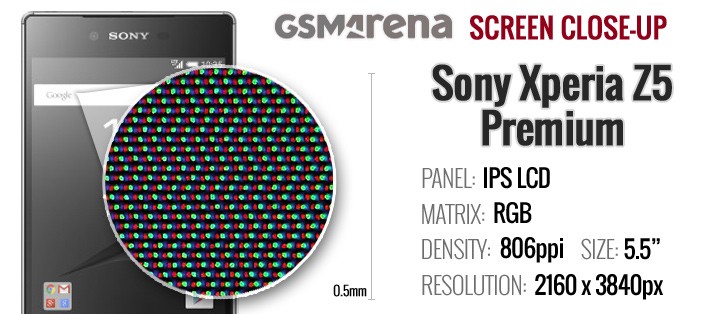 Okay, so what possessed Sony to make a phone with a 4K display, anyway? The company has always prided itself with delivering the best quality – video, audio, anything it tries its hand at, Sony wants to be the best at.
Smartphone cameras had been recording 4K video for a few years at that point, but the phone themselves had to rely on external displays to show those videos in full resolution. To that end, the Xperia supported DLNA and an MHL 3.0 connector.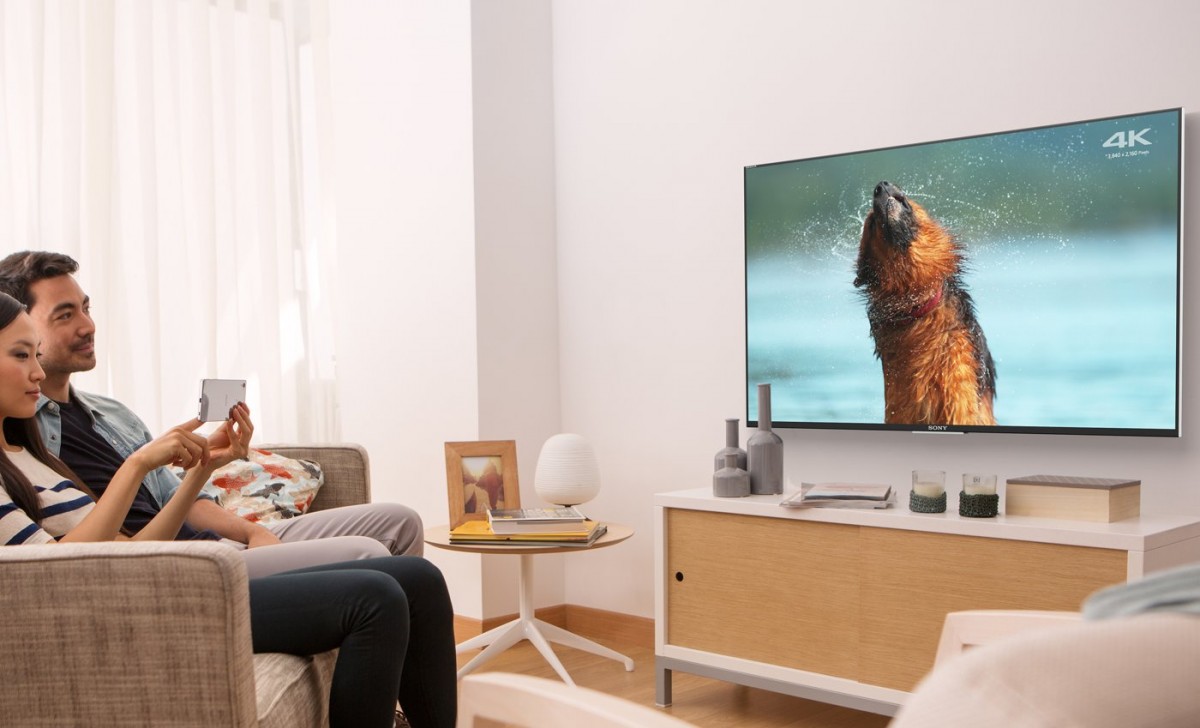 More important for today's story is that this was the first phone that could display 4K video pixel-to-pixel. The display was a boon for viewing photos too, its native resolution was 8.3 MP in a 16:9 aspect ratio. Speaking of aspect ratios, Sony did something interesting with the camera's image sensor – something it did with the Pro-I though for different reasons.
The camera lens did not fully cover the image sensor. Instead, the two were arranged so that the phone can get the maximum resolution when shooting 4:3 footage (it worked out to 22.85MP) while still getting a very high resolution in 16:9 mode (20.14MP). The full sensor had around 25MP resolution.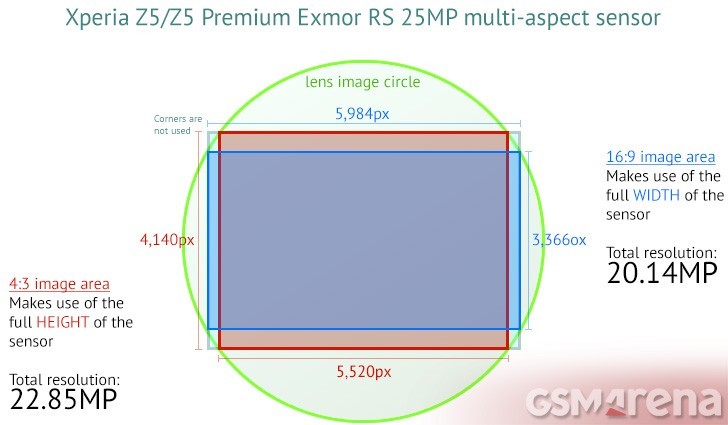 The chart that should clear things up. Keep in mind that most phones change aspect ratio by taking the full 4:3 image, then just cropping it to 16:9, 18:9 or whatever and losing plenty of resolution in the process. In a way the Xperia Z5 Premium was optimized for 16:9 photos and videos, which fit perfectly on its screen.
There was another reason to go with 4K – it is exactly four times 1080p. And the phone did run in 1080p most of the time, most of the UI and apps were rendered at that resolution. The 1080p-to-4K upscale was fairly straight forward.
Only a select few apps had access to the full 4K resolution. The Album was one of them, showing individual images in 4K then going back to 1080p for its standard UI. It was a capable app, able to pull from online albums (Facebook, Picasa, Flickr), so that you had a lot more to browse than what was in the internal storage.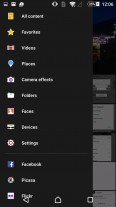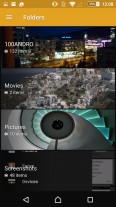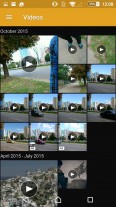 Photos was one of the few apps that had access to the full 4K resolution on Xperia Z5 Premium's display
Movies was another app that could do 4K and with the powerful Snapdragon 810 chipset, decoding such footage was a breeze (it was a hot chip, but fast). The app could play files from the phone storage or from a shared folder on your local network, it even supported PlayStation Video streaming.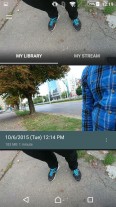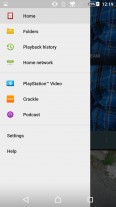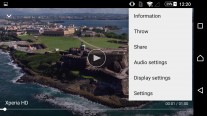 The Movies app could play files from the phone, from your media server or stream online content
Stunning resolution aside, the Xperia Z5 Premium display had its flaws. For starters, it wasn't very bright, peaking at 566 nits. And the black levels were pretty poor when you pushed the brightness high. The two things combined lead to contrast ratio below 1,000:1. Color accuracy wasn't up to par with contemporary flagships either.
One application that this screen might have excelled at was VR, something that Android makers still cared about back then. Not Sony, though, there was never an official VR headset to use any of Sony's 4K phones and that remains true today (even though the company has some vested interest in PSVR). We've seen some leaks that suggest this may change, but nothing official.
Of course, those 4K screens ran at 60 fps – the first 4K-class 120 fps display wouldn't arrive until earlier this year with the Xperia 1 III, another smartphone first under Sony's belt.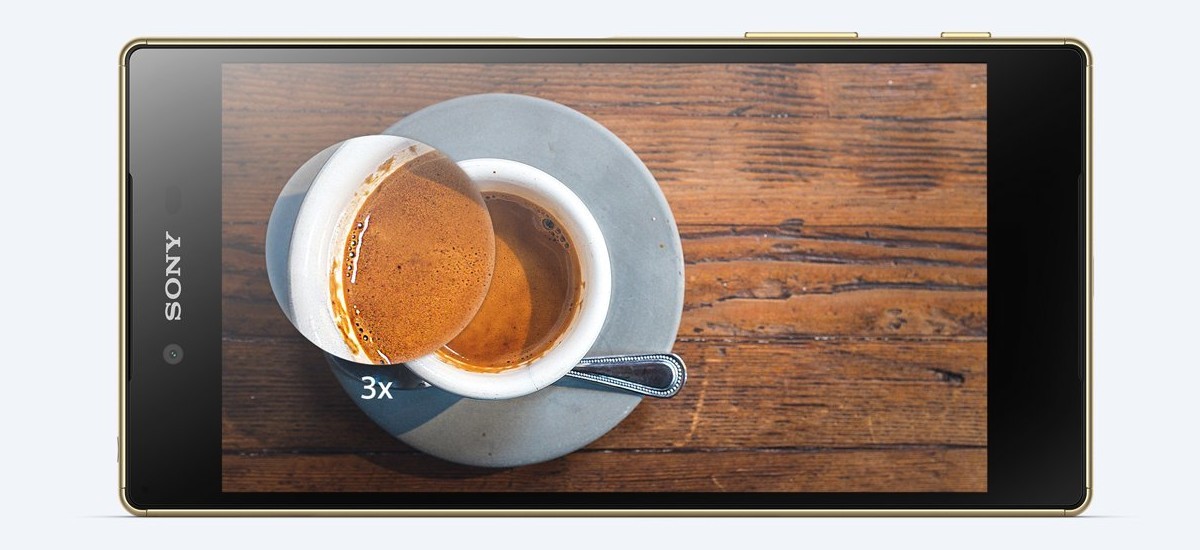 In a way Sony bet on the wrong thing – the next big step in smartphone display fidelity proved to be high refresh rate, not high resolution. 1080p displays are still pretty common these days, even on flagships, but 90-120Hz is a must and some models have hit 165Hz.
Today 4K-class displays make for useful tools if you use an Xperia Pro as an external display for a digital camera (the Xperia 1 III can do it too, though over USB-C instead of HDMI). And they earn Xperia 1 owners some bragging rights, even if the phone still defaults to 1080p for the interface. However, refresh rate, brightness and a wide color gamut have emerged as the important characteristics of a high end display, raw resolution isn't quite as relevant.
PS. remember Xperia Z5 Premium's mirror back option? It was an unusual choice, but it made the phone stand out – in a positive light, as long as you were diligent about cleaning the fingerprints it attracted.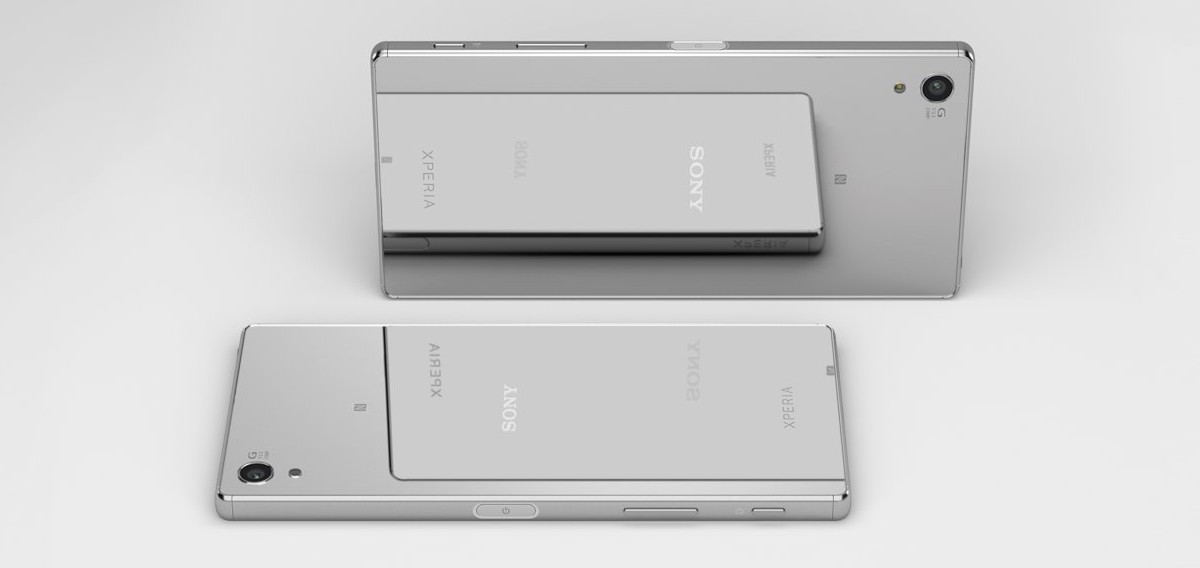 Related
I have Xperia x z premium but switched off automatically one day when I charged the phone can anyone tell me what to do.
They screwed up big time there; I have had to pull the apk off the net to install it. It works just fine now, though I am unclear as to any potential consequence.
Popular articles
Popular devices
Electric Vehicles